Tesla's Gigafactory 3 in China has seen remarkable growth over the past year. Back in October 2018, the Gigafactory 3 complex was but a large plot of land that was being flattened. Today, the site is a bustling area dominated by a general assembly building that is expected to start producing the Tesla Model 3, the electric car maker's most disruptive sedan to date.
Each stage of Gigafactory 3's growth has fortunately been chronicled through the efforts of local enthusiasts and drone operators who regularly visit the site to provide updates on the electric car production facility's progress. Among the first ones that did this was drone operator Wuwa Vision, who started visiting Gigafactory 3's location last October.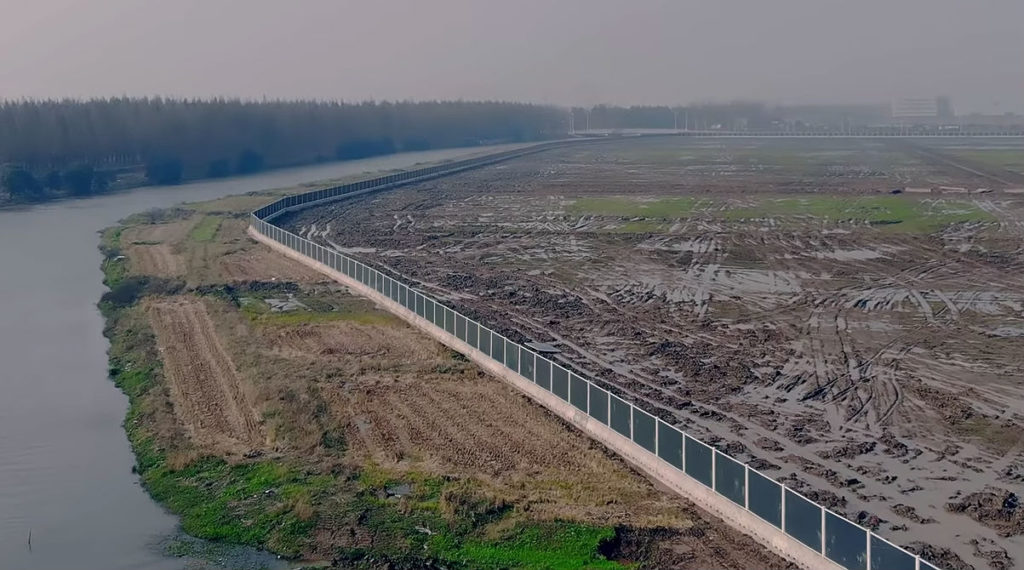 One year since that date, the Tesla enthusiast shared a rather insightful video that highlights just how far Gigafactory 3 has come over the past 12 months. Footage from October 2018, for example, shows that the entire area for Tesla's electric car production facility is now nearly unrecognizable from its state last year. The complex was pretty much just flattened land, and its surrounding areas were still populated by crops. 
Interviews with locals also revealed that residents knew very little about the upcoming construction of Gigafactory 3, with some stating that they were only informed that an American auto company will be building a facility in the area. Crops were also abounding near the complex, with sweet potatoes and watermelons being harvested around the site. Looking at the state of Gigafactory 3's land then, it was no surprise that initial videos of the location were met with skepticism among Tesla's critics in the West. Some skeptics even described the site simply as a "muddy field" or "a plot of land with some digging going on."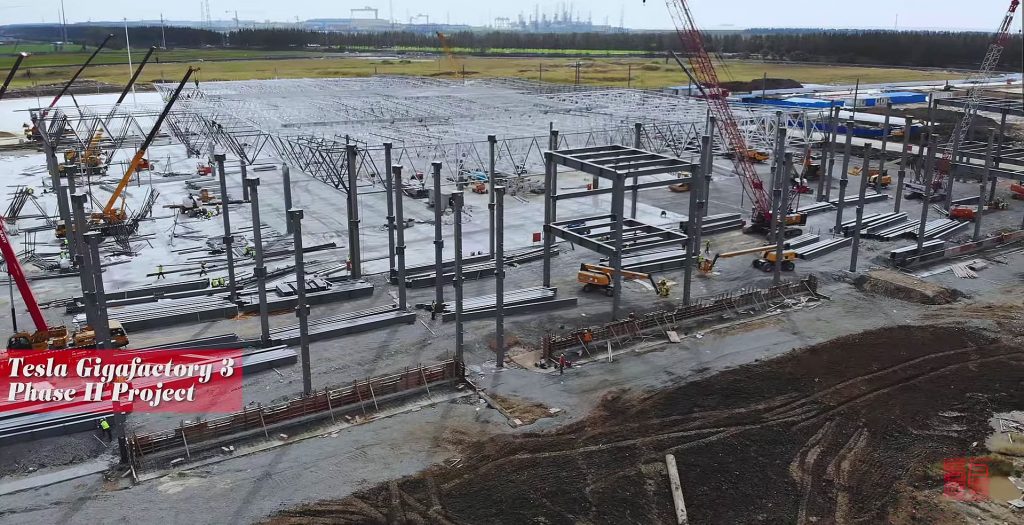 A lot has changed in the months following that October 2018 video. The drone operator's most recent footage of Gigafactory 3 showed that the construction of Tesla's battery facility in the Phase 2 area is coming along nicely, and so is the substation at the southwest end of the massive lot. Markings on the facade of the general assembly building also reveal that Gigafactory 3 has dozens of gates for employees and over 30 docks for supplies on one side. Furthermore, a more permanent fence is currently being built around the entire Gigafactory 3 complex. 
The growth of Gigafactory 3 in Shanghai is quite remarkable, so much so that the term "Tesla speed" is reportedly now becoming a colloquialism within China's electric vehicle circles. This "Tesla speed" does not seem to be slowing down anytime soon either, as speculations are abounding that Model 3 production could start in Gigafactory 3 as early as the coming weeks. This definitely seems to be a possibility, as videos and images have already emerged showing Model 3 units being driven around the site. 
Watch Wuwa Vision's recent footage of Gigafactory 3 in the video below.