A recently leaked photo from the interior of Tesla's Gigafactory 3 general assembly building in Shanghai has revealed that the electric car maker is starting to conduct initial assembly runs of its made-in-China Model 3 sedan. The Model 3 sample units, which appear partly assembled in the image, are reportedly on track to be completed before next month.
The leaked picture was shared online by Chinese blogger 常岩 on local social media platform Weibo. Simply titled "Shanghai Factory," the photo showed at least three Model 3 sedans being assembled. The blogger added that the partly-built electric sedans are being assembled for trial runs and certification purposes.
The fact that Tesla has begun assembling Model 3 units at Gigafactory 3 at this point is impressive, especially considering that the site itself is not yet activated fully. Previous reports from China indicated that part of the Gigafactory 3 complex could become operational by the end of the month, provided that the southwest substation becomes completed within September.
The road ahead appears to be clear for Tesla's Gigafactory 3. Just recently, a report from Beijing News Finance indicated that officials from the Lingang District Construction Project Management Service Center's organized planning, construction, fire protection, lightning protection, archives, and other professional inspection departments have conducted a thorough inspection of the site's Phase 1 zone. The results of the inspection were favorable for Tesla, with Gigafactory 3's Phase 1 area being granted a "comprehensive acceptance" from the officials.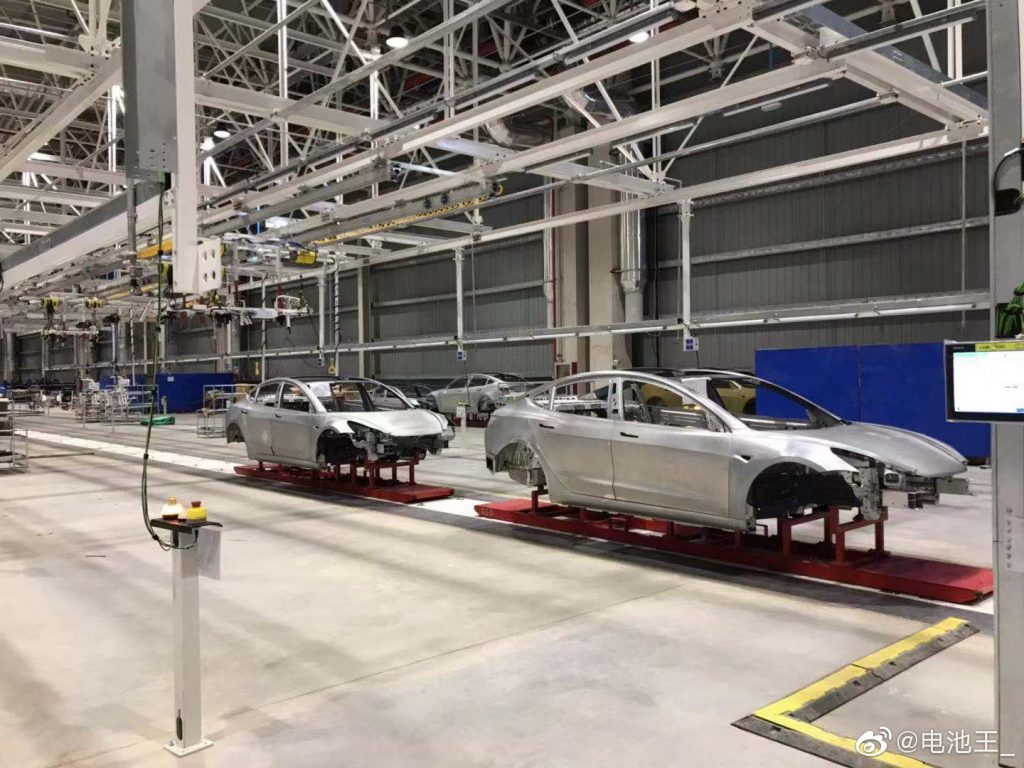 Despite all this progress, neither Tesla nor its Chinese construction partner are slowing down. Drone footage taken of the Gigafactory 3 complex recently revealed that pile drivers and cranes have been deployed to the southern end of Tesla's massive lot, suggesting that another large building will be soon be built in the area. While very little is known about the details of this Phase 2 zone, speculations from the Tesla community suggest that the area might be intended for a building that will house a facility that will produce batteries and drive units for the Model 3 and Model Y.
If the recent Gigafactory 3 interior leaks are any indication, it appears that Tesla is on track to start producing the Model 3 as early as the fourth quarter of 2019. With this, Tesla would be able to gain access to China's lucrative and growing EV market, which has so far been dominated by local carmakers that offer lower-cost electric vehicles.
H/T Ray4Tesla.