The recent leaks of Tesla's Hardware 4 computer provided a pretty clear teaser of the upcoming changes coming to the electric vehicle maker's Autopilot unit. While there is still much to be learned about HW4, the leaks suggest that the number of cameras in Tesla's electric vehicles may be increased to 11.
Hardware 4, as its name suggests, is Tesla's next-generation Autopilot computer. Elon Musk noted during the Q4 and FY 2022 earnings call that HW4 should be capable of operating 500% to 600% safer than a human driver. The existing Hardware 3 computer being rolled out to vehicles like the Model 3 and Model Y today are equipped with Hardware 3, which Musk noted should be capable of operating 200% to 300% safer than a human driver.
Hardware 4 and Tesla Vision
Considering the electric vehicle maker's focus on Tesla Vision, it is pertinent for FSD and Autopilot to see and analyze road conditions very well in real-time. With this in mind, and as per the Hardware 4 leaks that were recently posted on Twitter by prolific Tesla hacker @greentheonly, it would appear that the electric vehicle maker is increasing the number of its cameras to 11.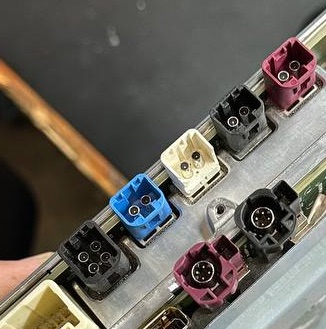 A look at the Hardware 4 computer would show 12 fully-populated camera connectors, with one being marked as "Spare." Of the remaining 11, one will still be used for the cabin camera while ten will be used for the vehicle's exterior. This is not surprising at all as the company adopts a similar system with its existing eight-camera layout for its vehicles today.
Hardware 3 vs. Hardware 4 Cameras
For context, Tesla's existing layout features an eight-camera setup: one above the rear license plate, one in each door pillar, three mounted on the windshield above the rearview mirror, and one mounted to each front fender. A radar unit and ultrasonic sensors were also used in the past, though Tesla phased these out as the company focused on its development of Tesla Vision.
The leaked Hardware 4 images list the cameras as the following: "F-SVC," "L-SVC," "R-SVC," "L-FF-Rear," "R-FF-Rear," "L-FF-Side," "R-FF-Side," "Wide," "Main," "Backup," and "Selfie." As per the Tesla hacker, the names are a bit cryptic, but based on how they are listed, one could speculate where the cameras will be placed in a Tesla equipped with a Hardware 4 computer.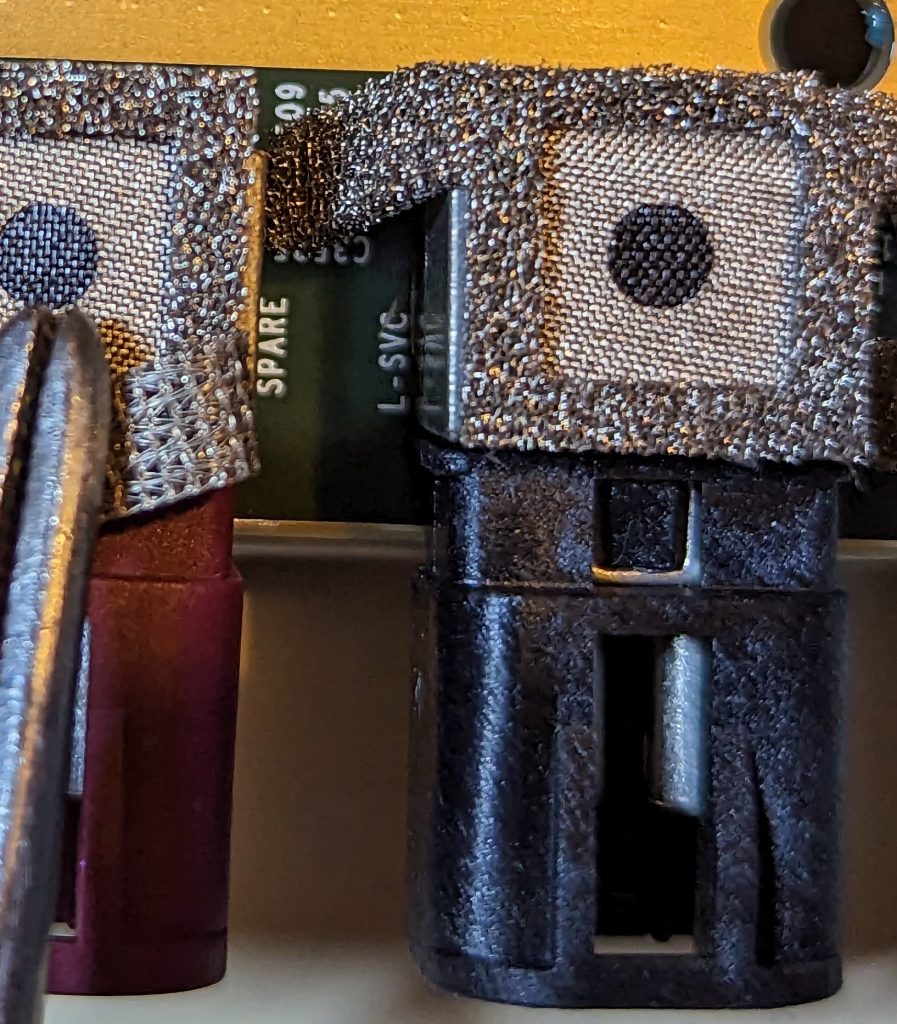 Potential Hardware 4 Camera Placements
Immediately noticeable in the leaked images are the three cameras marked "F-SVC," "L-SVC," and "R-SVC." The Tesla Parts Catalog shows that "SVC" refers to vehicle bumpers, so with these in mind, it would appear that Hardware 4 would be using three bumper cameras. Considering the references to "F," "L," and "R" SVC placements, the Tesla hacker noted that one of the Hardware 4 cameras might be placed in the front bumper, while two may be placed on both sides of the rear bumpers for cross traffic.
Also notable are the Hardware 4 camera slots listed as "FF." A total of four cameras are listed with these letters: "L-FF-Rear," "R-FF-Rear," "L-FF-Side," and "R-FF-Side." The Tesla hacker speculated that "FF" might refer to "Front Fender," which would suggest that the cameras in the pillar may be moved to the front fender. Other Tesla watchers, however, have suggested that "FF" may also mean "Front Facing," "Full-Frame" for higher resolution images, or "Far Field."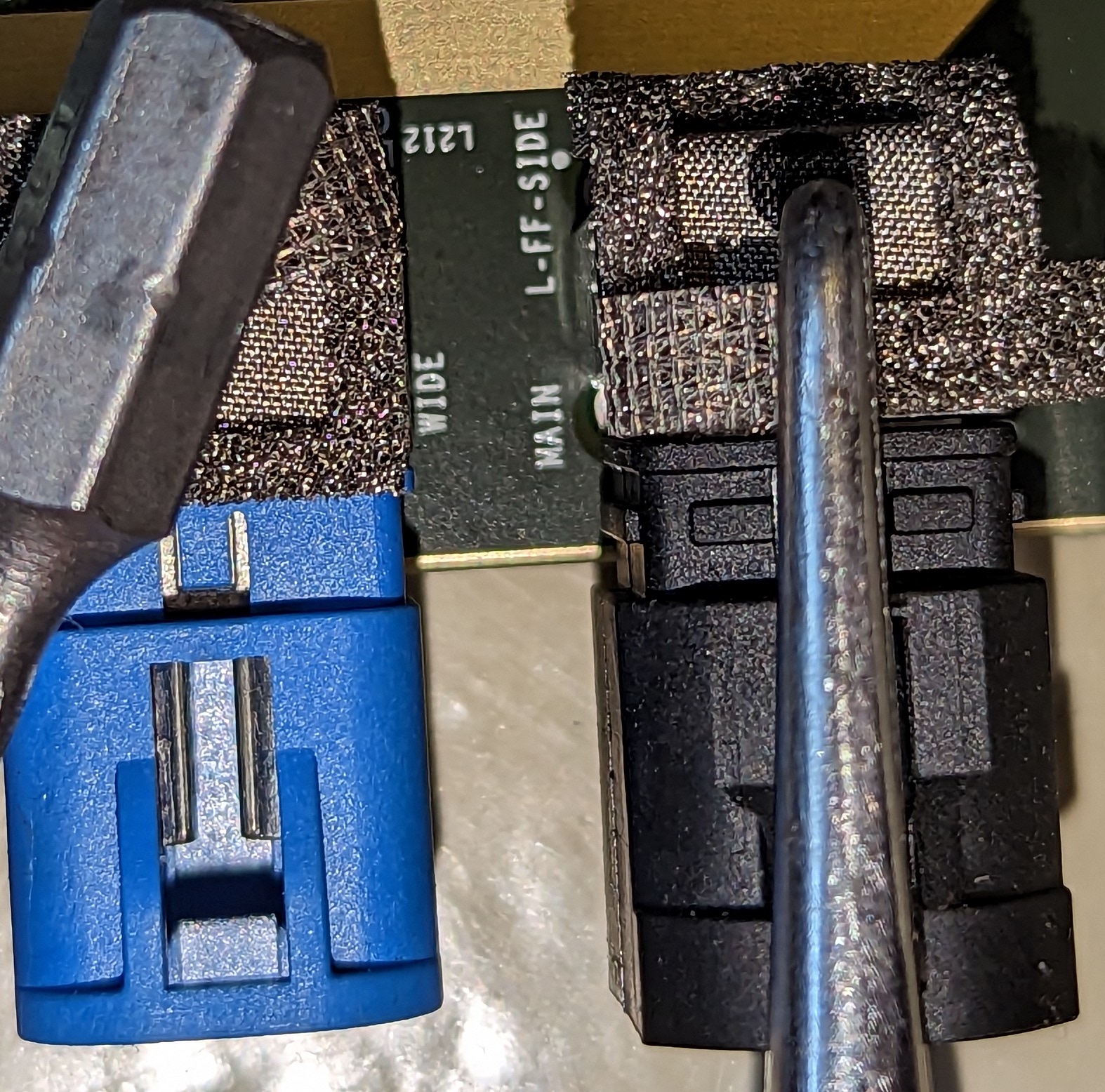 No Blind Spots and 360-degree-view
If the Hardware 4 leaks are accurate, it would suggest that Tesla would be increasing the number of cameras by two as it rolls out vehicles that are equipped with its new Autopilot computer. Comparing the existing camera setup in Hardware 3 and the potential setup of Hardware 4, it would appear that the new cameras will be those placed in the rear bumper. This may also suggest that the ultrasonic sensors that were phased out in the rear bumpers might be replaced with cameras.
Considering the potential setup of the Hardware 4 cameras, it would appear that Tesla would finally be rolling out a 360-degree view of its vehicles, which is a highly-requested feature among owners. It would also mean that some blind spots in existing cars would be addressed. Overall, Hardware 4 might not just be a step up in performance; it might also be a notable step up in safety and vision.
Don't hesitate to contact us with news tips. Just send a message to simon@teslarati.com to give us a heads up.