Tesla is currently facing a lawsuit from an auto dealer association operating in New Jersey. In a filing submitted on Wednesday to the state's Superior Court, the New Jersey Coalition of Automotive Retailers (NJ CAR) called for legal action against the electric car maker for what it alleged were violations of multiple laws. 
The dealer association argued in its filing that the New Jersey Motor Vehicle Commission, together with a number of state agencies, have so far failed to enforce consumer protection laws, advertising laws, and franchise and dealer licensing laws regarding the electric car maker. In a statement to Automotive News, Jim Appleton, president of New Jersey's Coalition of Automotive Retailers, argued that the group does not fear competition from Tesla. Instead, it simply objects to unfair competition. 
"It may appear ironic that the head of a trade association that represents new car dealers is suing the State of New Jersey to urge enforcement of the strict laws that regulate new car dealers. But NJ CAR has spent decades advocating for firm and fair rules that create a level playing field and promote a competitive marketplace that benefits consumers and honest business owners, alike. Neighborhood new car dealers don't fear competition from Tesla — which accounts for less than 1% of the new car market in New Jersey — they simply object to unfair competition which places consumers at risk and local businesses at a competitive disadvantage," he said.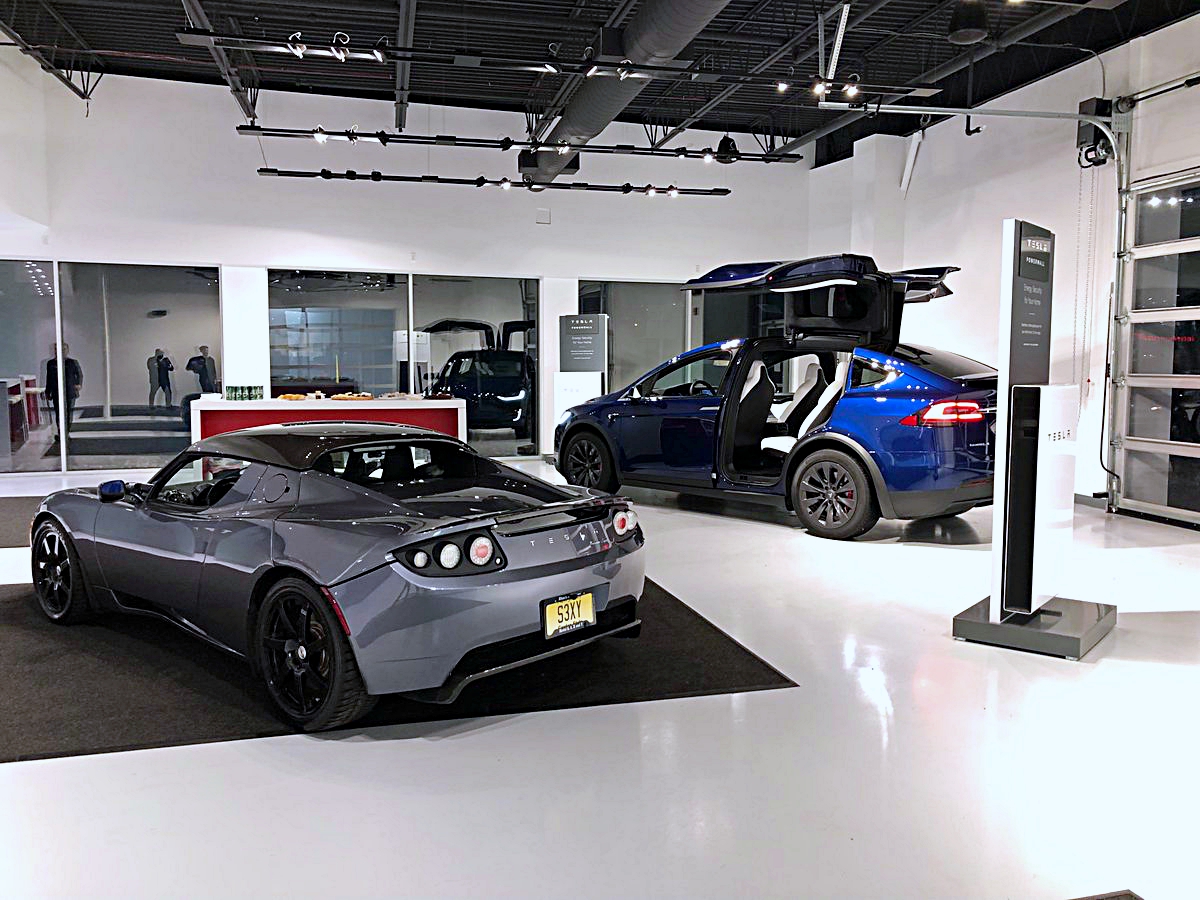 At the center of the dealer association's lawsuit against Tesla is the electric car maker's expanding presence in the state. In 2015, New Jersey allowed Tesla to operate four direct sales locations, a rule that the coalition argues was violated when Tesla decided to open a fifth location in the form of a gallery. According to the auto dealers, the fifth location's distinction as a "gallery" does not mean anything since the electric car maker conducts sales-related actions in the location. Interested customers, for example, could configure their vehicle orders on the gallery. 
"Whether or not any sales are finalized at Tesla's gallery, the above-mentioned activities that take place at the gallery are designed and intended to lead to a sale and certainly constitute 'offering vehicles for sale,'" the complaint read. It should be noted that while the dealers' concerns appear valid, the lawsuit fails to account for the fact that customers do not need to be in a Tesla gallery or store to configure their vehicle order. Due to the company's simple online configurator, vehicle orders could be completed in any location with mobile internet access. 
Apart from its grievances about Tesla's fifth location, the dealer association also alleged that the state failed to enforce consumer protection laws when the electric car maker pulled a "bait and switch" with the Model 3 by announcing a $35,000 variant of the vehicle and later encouraging its customers to purchase more expensive versions of the electric sedan. This complaint will likely be easily rebutted, considering that the $35,000 Model 3 is available today, albeit as an off-menu item. Business practices that incentivize consumers to purchase higher-end products are pretty common as well, in both the auto and tech sphere.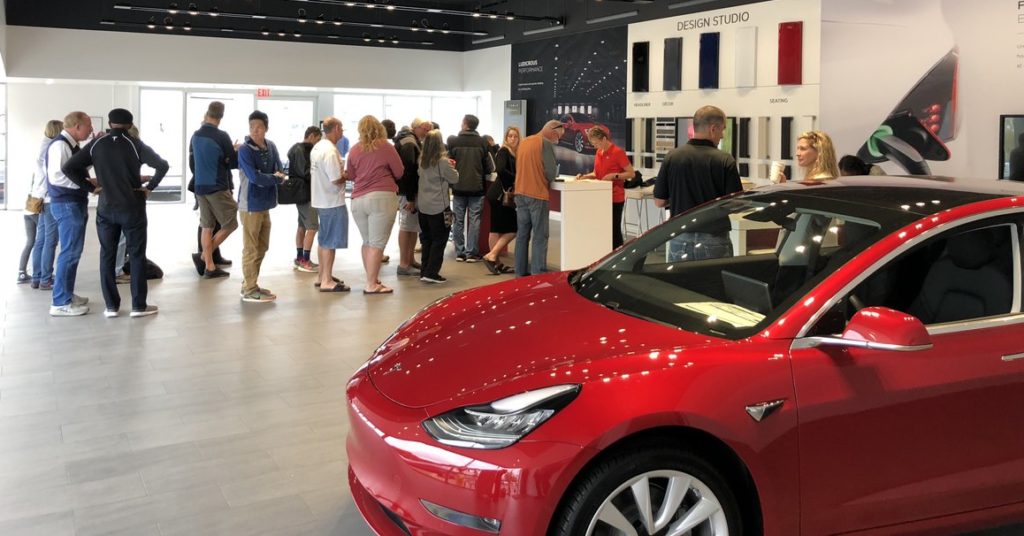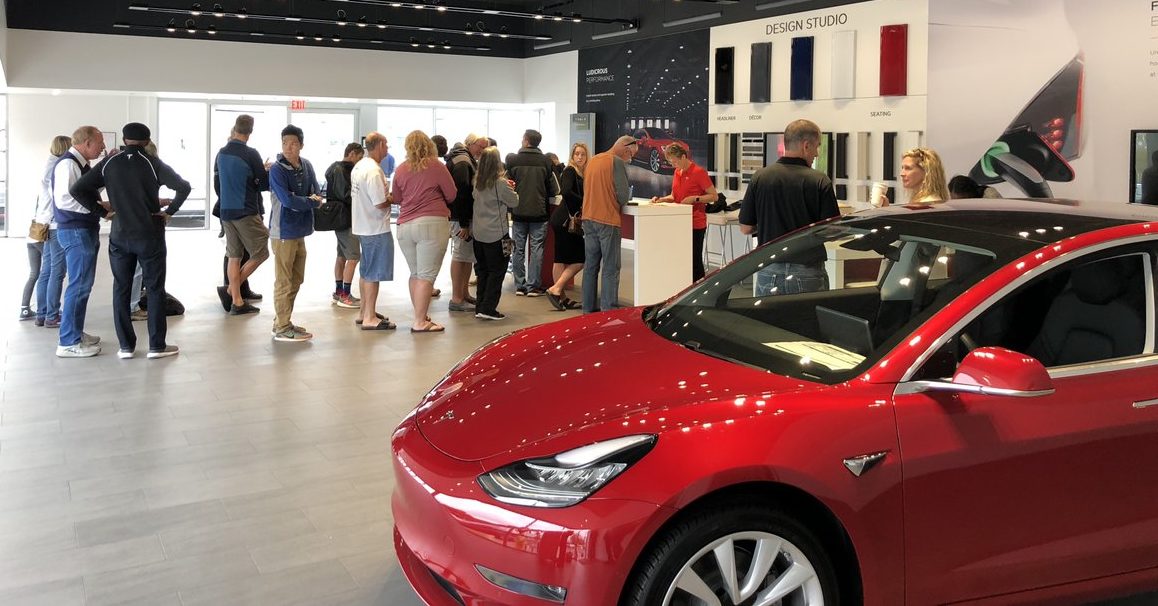 Lastly, the New Jersey Coalition of Automotive Retailers also accused Tesla of misleading consumers by describing its Autopilot system as a "Self-Driving" solution and listing incentives and estimated gas savings in its vehicle pricing. "There is simply no justifiable basis for the State to continue to permit Tesla's conduct here. When taken together, the actions make it clear that state defendants have chosen to actively ignore Tesla's unlawful acts and have permitted them to continue," the coalition wrote in its complaint. 
Similar to its other allegations, the dealers' complaints about Tesla appear to be the result of misinformation. For example, Autopilot, which comes standard with any Tesla except the $35,000 Model 3, is not advertised as a "self-driving" solution. Tesla's autonomous driving suite is its Full Self-Driving system, which is separate from Autopilot. Tesla's configurator also allows customers to view a vehicle's default purchase price and one that includes potential savings. An explainer on incentives is also present on Tesla's official website, where all vehicle purchases are made. 
Neither Tesla nor the New Jersey Motor Vehicle Commission has issued a comment about the recently-filed lawsuit. 
Tesla operates differently from traditional automakers since the company does not utilize a dealer network to sell its vehicles. Instead, it sells its cars directly to consumers. This allows Tesla to have full control of vehicle pricing, ensuring that the purchase price of its electric cars is regulated, while making the car buying experience as simple as possible. This strategy is akin to what is being adopted by tech companies such as Apple, whose stores provide interested customers with an opportunity to interact with its products.