The recent unveiling of the Tesla Model 3 has gotten Daimler shareholders feeling defensive. At the company's annual meeting in Berlin on Wednesday, several had pointed questions for management. Ingo Speich, portfolio manager for Union Investment, said the capital markets are concerned the "fat years" for premium German car makers are over. The automobile industry is looking at "a radical upheaval, driven by attacks from Silicon Valley," he said via the Financial Times.
Several shareholders wanted to know what Daimler is doing to counter the pressure to build electric cars spearheaded by Tesla. "We don't really have a product for this competition from Tesla. In the long term we have some great vehicles . . . but they are virtual at this point," one shareholder pointed out. Another worried that the company had no answer to the Model 3. "What is the reason for that?" he asked.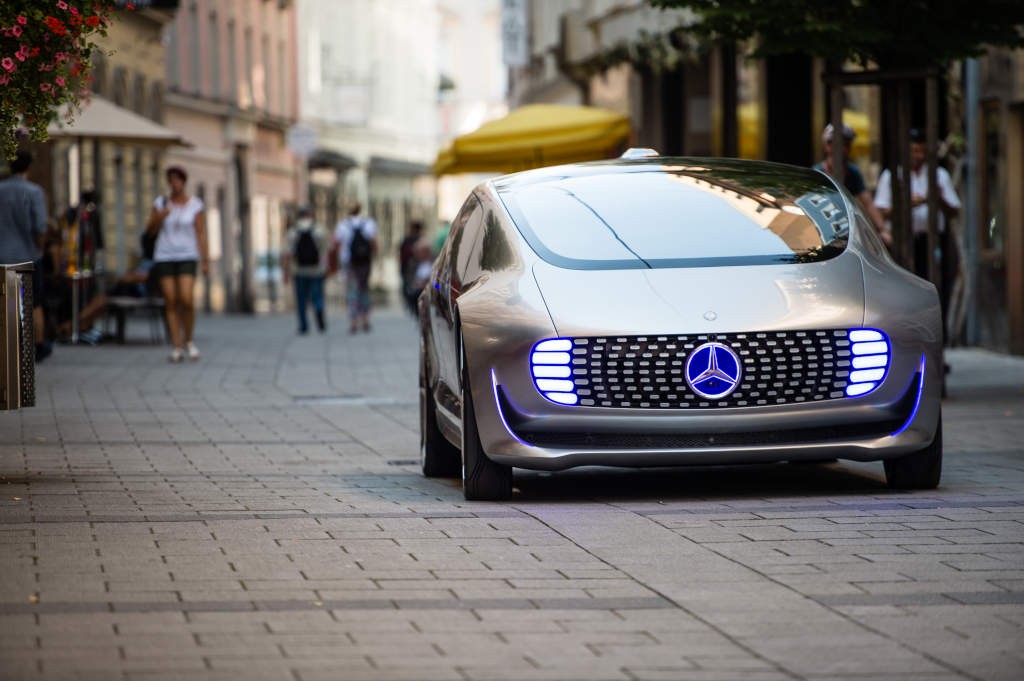 Mercedes Vision concept car. Photo credit: Mercedes Benz
Dieter Zetsche, Daimler's CEO, assured the crowd that his company is responding. It will have 10 plug-in hybrid vehicles in its product lineup in 2017 and plans an all electric car with at least 300 miles of range by the end of he decade. He also reassured investors that Daimler is in the forefront of new technologies, including autonomous driving systems. There are reports that Uber has placed an order for 100,000 self-driving Mercedes S Class sedans, although details about the deal are sketchy.
So far this year, Daimler's share price has fallen 20%. BMW shares are off 25%. Clearly, investors are nervous about the future of luxury car sales.  Zetsche reassured the audience that Mercedes sales were up 13% in the first quarter compared to the same period in 2014.
What really had shareholders worried was a recent poll by German automotive publication Autobild showing 66% of Germans who responded said they would consider purchasing a Tesla Model 3. The closest vehicle Mercedes currently has in its model lineup is the B Class Electric, a car that Elon Musk would hardly characterize as "compelling."
Manfred Bischoff, chairman of Daimler's board of directors, admitted that the company needs to be bolder and more daring. He called it "a balancing act" for Daimler to innovate in technologies including self-driving cars, while also maintaining its strength as a leader in traditional, premium cars. The company's latest autonomous concept car is called the Mercedes Vision, which was featured at the Tokyo auto show earlier this year.
The auto industry is facing a conundrum. No manufacturer can afford to turn its back on the cars that generate the most sales and the most profits. Tesla has no such concerns, since in doesn't build any conventional cars at all. The tug of war between the traditional car companies and the future of transportation that Tesla represents will be fascinating to watch.