The Tesla Model 3 Highland design refresh has been confirmed along with previously unknown design changes by a Tesla insider.
The Tesla Model 3 has shrunk from being Tesla's best-selling product to its number two, but it remains no less important. For many car buyers, the Model 3 offers better driving dynamics and styling than its larger Model Y counterpart, and for others, its lower starting price is its enticing feature. But whatever brings consumers to the Model 3, everyone has a reason to be excited about its design refresh, "Project Highland." Today, the upcoming vehicle's design leaked earlier this week, and some previously unknown upgrades have been confirmed.
The design confirmation came from an inside source at Tesla, who gave the information to Teslascope's Twitter account, which has subsequently published the insider's tip.
We received permission to share this other portion of our conversations regarding @Tesla's Project Highland (Model 3). These are dated March 1st.

✅ We can confidently confirm that the photos shared across social media this week are of a prototype build of the vehicle (alpha). pic.twitter.com/lsHr4LCHQz

— Teslascope (@teslascope) April 15, 2023
Most notably, the insider's message confirms that the Model 3 refresh image posted on Reddit is genuine, bringing "Model S style headlights" and a smoother front grill.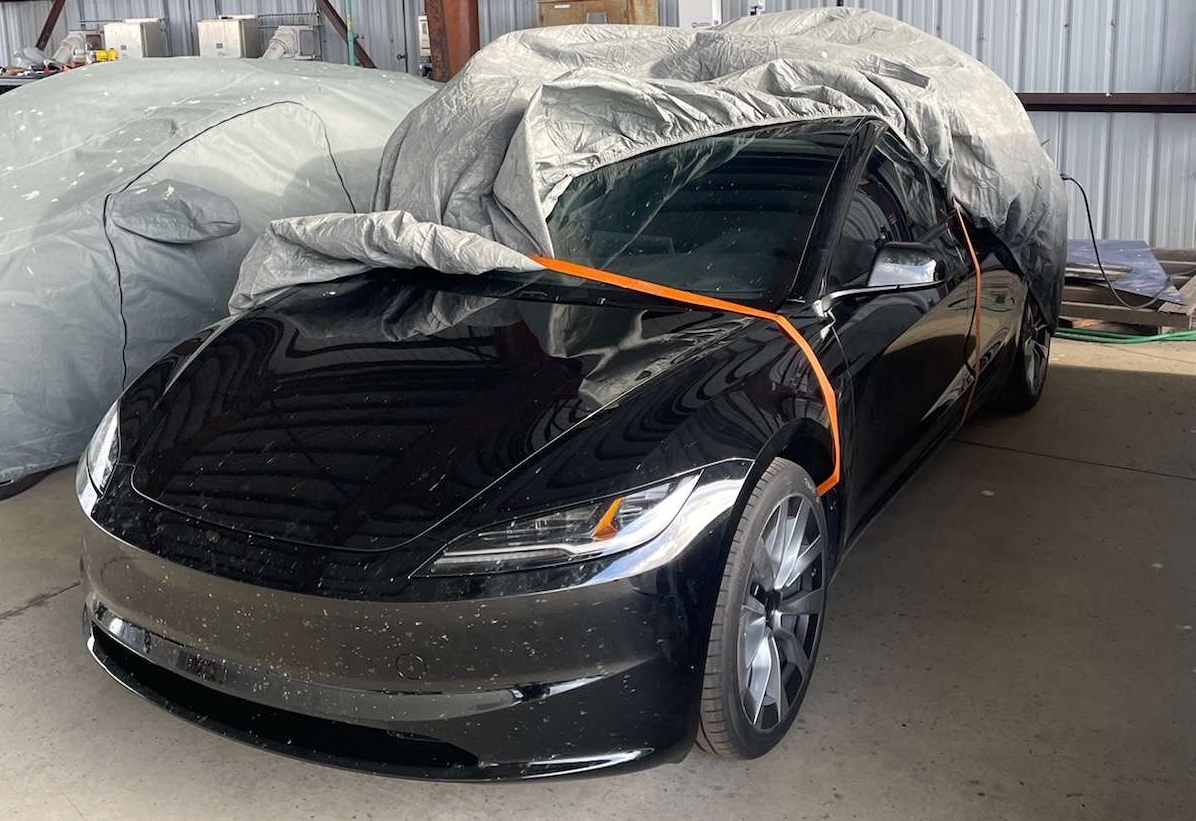 Moreover, this confirmation highlights some previously unknown design changes, specifically Tesla's intention to move away from "in-house seats." It remains unclear how this change could affect interior design. Still, according to previously released information, we know that interior changes are coming, such as the removal of interior wood trim, which will be replaced with a cloth accent trim.
Another change coming to the Model 3 in its Highland upgrade is a substantial set of manufacturing upgrades, which make the Model 3 cheaper to produce, quicker to assemble, and more efficiently produced than ever before.
Sadly, information about mechanical upgrades to the Model 3 has not been made public. Though with Tesla's recent moves, a lower starting price is anticipated. And combined with the numerous electronics upgrades, making multiple parts lighter, smaller, and more efficient, the new Model 3 may bring at least noticeable improvements to range and overall driving dynamics.
What do you think of the article? Do you have any comments, questions, or concerns? Shoot me an email at william@teslarati.com. You can also reach me on Twitter @WilliamWritin. If you have news tips, email us at tips@teslarati.com!