Tesla's new Model 3 refresh from Project Highland has been officially registered under China's Ministry of Industry and Information Technology.
Based on the registration, the Model 3 Highland edition's dimensions are L4720mm x W1848mm x H1442mm. It has a total mass of 2,255 kg and a curb weight of 1,823 kg. Tesla's Model 3 refresh has a listed "climbing speed" of 200km/h.
The Tesla Model 3 Highland offers more range based on the two variants currently available for purchase. Tesla offers the new Model 3 RWD version with an estimated 606 km or about 373 miles and the Long Range version with 682 km or 424 miles based on CLTC estimates.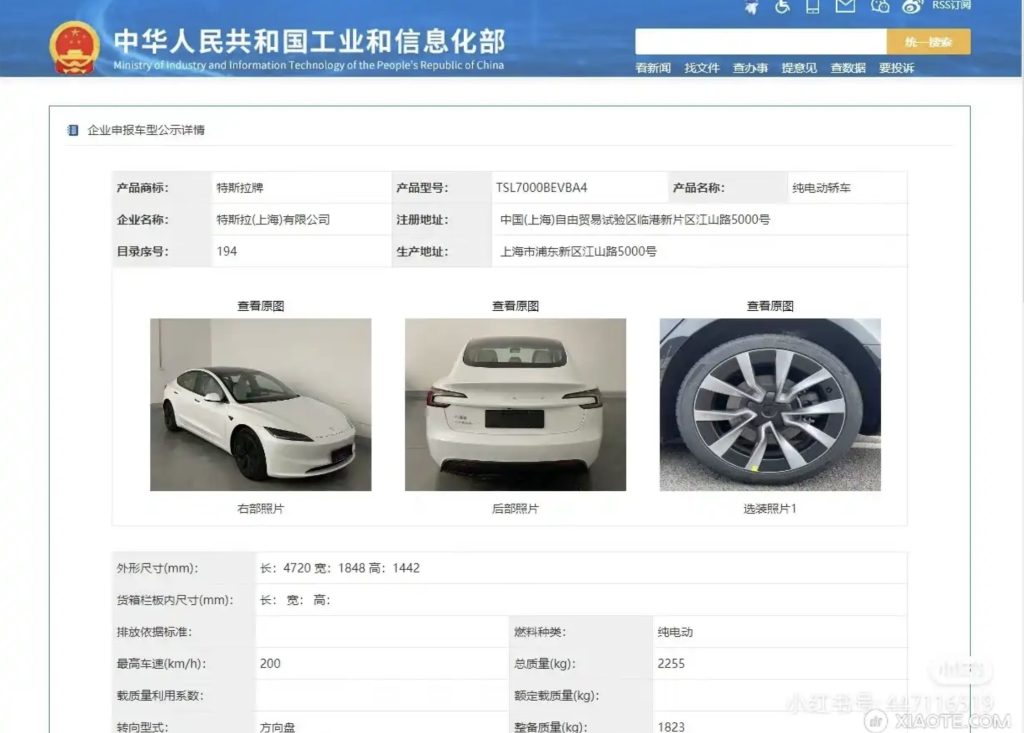 Tesla reportedly changed 50% of the new Model 3's parts, making it more stylish and aerodynamic. The Tesla community discovers more information about the Model 3 Highland daily.
For instance, according to the Model 3 Highland's Owner's Manual, Tesla equipped the all-electric sedan with a blind spot indicator. It is located in the upper speaker grill of the driver's door. The indicator lights up or flashes when a vehicle is in the Model 3 Highland's blind spot, making the EV slightly safer.
Gigafactory Shanghai has already started shipping Tesla Model 3 Highland units to Europe.
The refresh Model 3 is available in select European countries, including those in the European Union, Switzerland, Iceland, and Norway. Tesla's delivery window for Model 3 Highland units is between October and November 2023. Tesla Model 3 Highland orders in China will be delivered by Q4.
The Teslarati team would appreciate hearing from you. If you have any tips, contact me at maria@teslarati.com or via X @Writer_01001101.