A Tesla Model 3 Performance in Track Mode is definitely a testament to the company's streamlined engineering, but a big part of all that capability is the fun it provides to those who get to experience it. One owner recently took a Model 3 Performance with some track-focused modifications for a run at Pocono Raceway in Pennsylvania, and part of the entertainment factor that came with the trip was easily passing a Chevy Corvette at 130 mph.
Tesla owner Okiem Piotra published one of the completed laps around the Pocono track and featured the banked straightaway portion shared with the Corvette in another post on Reddit. He highlighted the specific modifications made for the run, specifically Mountainpass Performance front rotors for better heat dissipation under heavy braking and thicker sway bars to help with fast cornering. The total run in the Model 3 lasted about 20 minutes, although the car had enough battery life for one-two more runs, according to Piotra.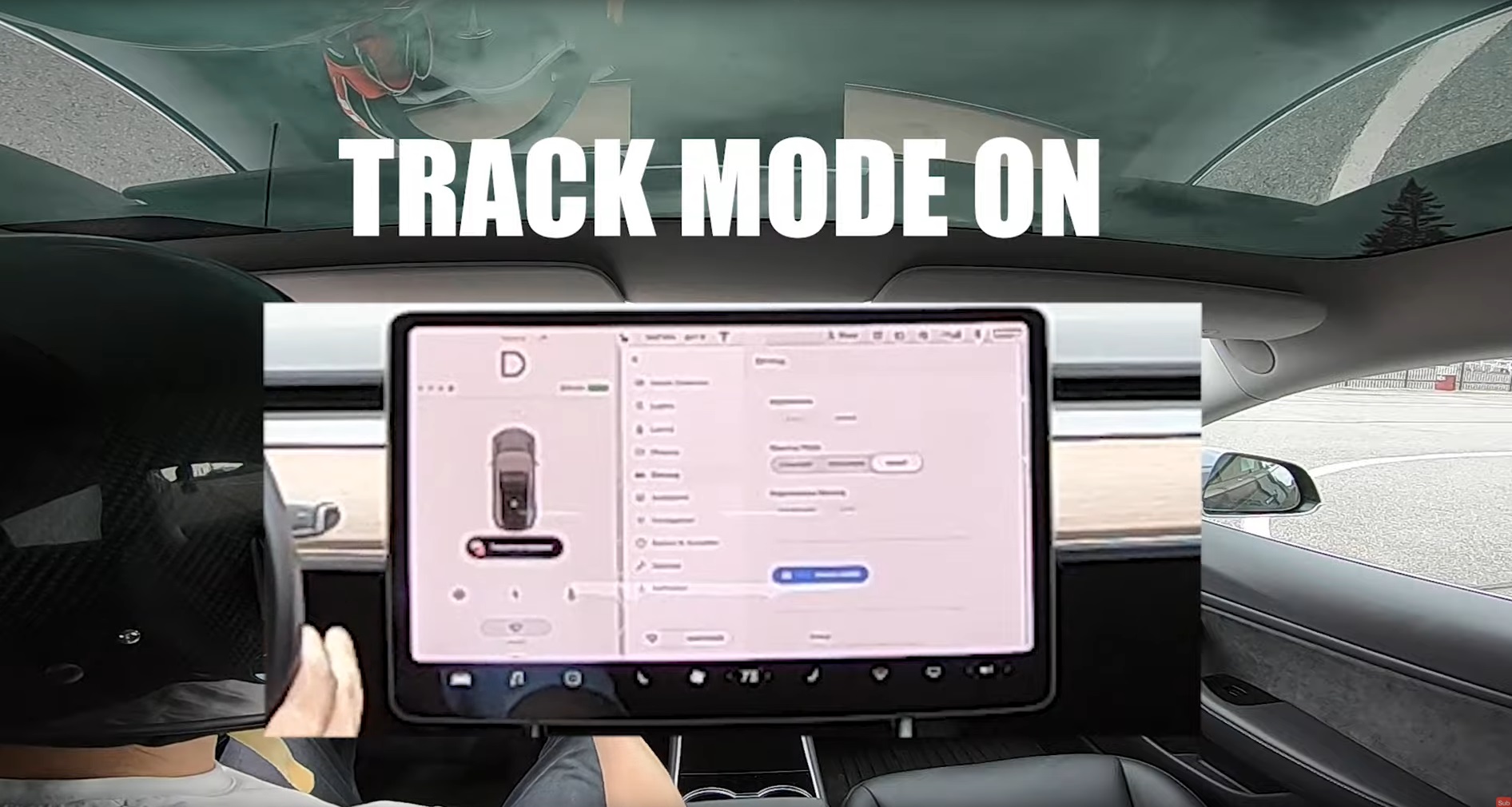 Pocono Raceway features a 2.5 mile tri-oval primarily, but a few other courses within that area are also available for use. The main straight in the video is is 3,740 feet in length and 100 feet wide. Given Piotra's quick turn to the right after crossing the finish line, it appears he was utilizing the North Road Course portion of the track, which is 1.5 miles long with nine turns, 2 straights, and varies in width from 45′ to 60′.
The Tesla Model 3 Performance is no stranger to the track, especially with the frequent events open for owners to test out the limits of their all-electric vehicles. Some events, like Tesla Corsa, are specifically geared for the Tesla community to experience the all-electric performance benefits of their vehicles in a safe, controlled environment. Earlier this year, racing veteran Randy Pobst came to a Tesla Corsa event and took a few performance-rated vehicles around the track, providing insights and commentary throughout the day. Some owners had the opportunity to join him in a "hot lap" ride-along as well. Notably, Pobst was a consultant for Tesla while Track Mode was being developed.
Tesla's Model S may be also sharing in some track glory this upcoming week. In response to the Porsche Taycan's recent record-setting run at Nürburgring in Western Germany, Elon Musk indicated that the Model S would be the next all-electric vehicle to take on the same challenge. "Model S on Nürburgring next week," he wrote on Twitter. This is the first time that Tesla will officially test its Model S at the famous performance track.
Watch Okiem Piotra's full Pocono Raceway lap in his Model 3 Performance below: