The Thailand National Police Agency has added seven Tesla Model 3 Performance electric vehicles for its fleet, beginning its transition toward sustainable law enforcement.
Documents posted by the Thai police on its official website state the seven vehicles were each leased for five years and collectively cost USD 2.7 million. Each car arrived at police headquarters in Dusit, Bangkok, with police equipment, such as light bars and computers, already installed, according to DriveTeslaCanada.
The $2.7 million price tag calculates each vehicle to cost the police force back around $385,714. This price is exponentially higher than costs in the majority of other countries. According to CompareTheMarket, Thailand was the second most expensive country to purchase an electric vehicle with an average price of ฿1,990,000, or $64,675. Singapore is the only country where EVs cost more, as the average cost is $110,326.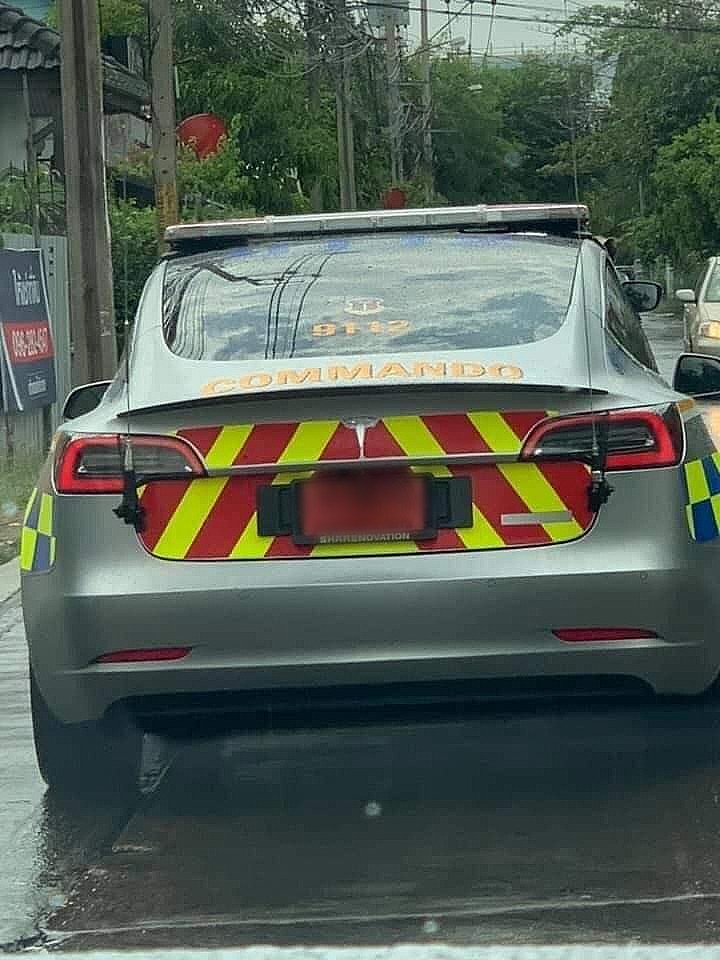 Police departments across the United States have started utilizing Tesla vehicles for its fleets. Among these police forces is the Fremont Police Department, where Tesla's main production facility is located, the Bargersville Police Department in Indiana, and the Westport Police Department in Connecticut. Fremont utilizes a Model S 85, while both Bargersville and Westport use the Model 3 Performance.
Police force have found value in adopting Tesla vehicles in its fleet due to its low maintenance and fuel costs. The cost savings to the tune of thousands of dollars per year on a per-vehicle basis can be passed back to taxpayers in their respective regions.
Additionally, Tesla vehicles offer increased performance and improved environmental-standards than their gas-powered counterparts. Electric cars provide instant torque, which can prove to be a deciding factor in a high-speed chase. The environmental effects offer even more benefits for police forces, as the vehicles that are typically used for sheriffs are high-powered petrol-fueled machines like Dodge Chargers or Ford Mustangs.
Tesla's mission of sustainability has reached another law enforcement agency outside the United States. The advantages of sustainability and performance make the Tesla Model 3 one of the ideal candidates for police work.