Tesla bit the bullet and launched a round steering wheel option for the Model S and Model X. Thus far, all Model S and Model X orders—including the Plaid variants—have been produced with steering yokes. 
Tesla's Model S and Model X configuration pages now give customers the option to choose between a round steering wheel and a yoke steering wheel. The steering wheel choices are available across all Model S and Model X variants, including the Plaid versions and all the Model X seat variants. The round steering wheel option does not come with extra charges, like the yoke steering wheel.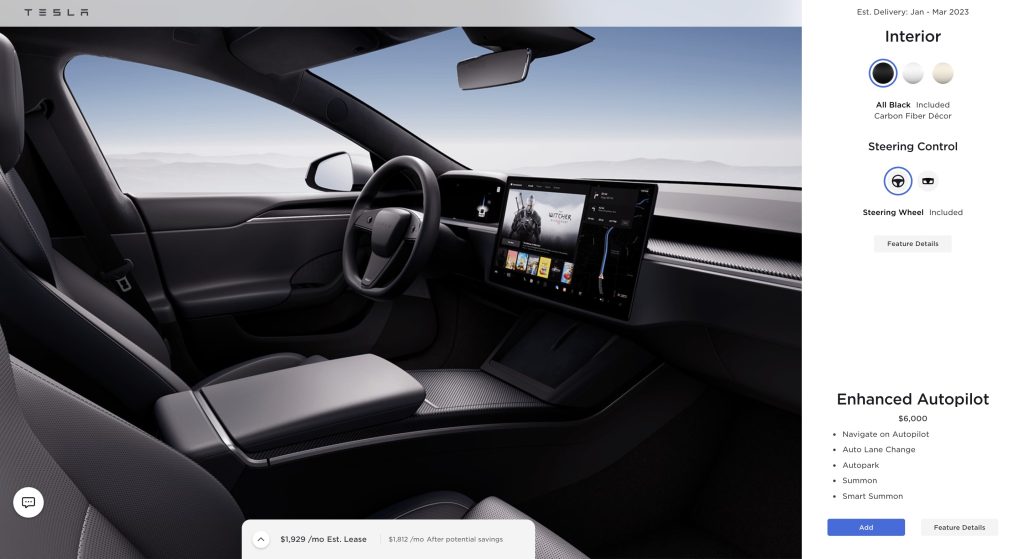 When the refresh Model S and Model X first came out with the yoke steering wheel, they were received with mixed opinions. Some Tesla owners through the yoke steering wheel was cool and fun. Munro & Associates' Carl Crittenden argued that the yoke had some safety benefits since it ensured that drivers would keep their hands at the 9 and 3-o-clock position. Crittenden argued that drivers risk their hands during airbag deployment if they place them on the 10 and 2-o-clock or 12-o-clock position.
"One thing that you also may not have thought about is that yoke increases safety as well. So the people that grab at the top of the steering wheel, if that airbag deploys and the airbag is coming out below your hands, your elbow does not bend in that manner. If you're holding there, you'll break your arms," Crittenden said. 
"Airbags are great. I know they've saved lots of lives (but) I really don't like the idea of having my elbows broken. And when I saw airbags go off, and looked at, if I've got my arms at the top, either they're going to throw them up into the headliner, or they're going to break them, and neither one of those really appeal to me," Munro added.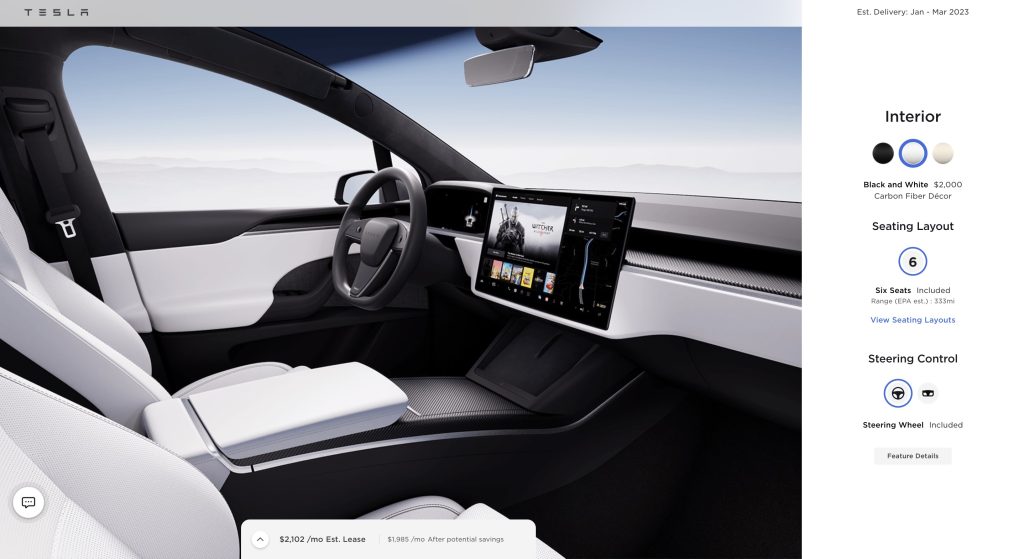 Regardless of the yoke's safety benefits, people still preferred the round steering wheel. In fact, when a render of a Model S interior with a round steering wheel showed up in Tesla's website source code, there was a lot of excitement.
When the render circulated, Elon Musk said there was no chance of a round steering wheel making it to the Model S. However, given current events, "no" doesn't mean "never."
What do you think of the yoke steering wheel? Would you opt for a Model S or Model X with a round steering wheel?
The Teslarati team would appreciate hearing from you. If you have any tips, contact me at maria@teslarati.com or via Twitter @Writer_01001101.