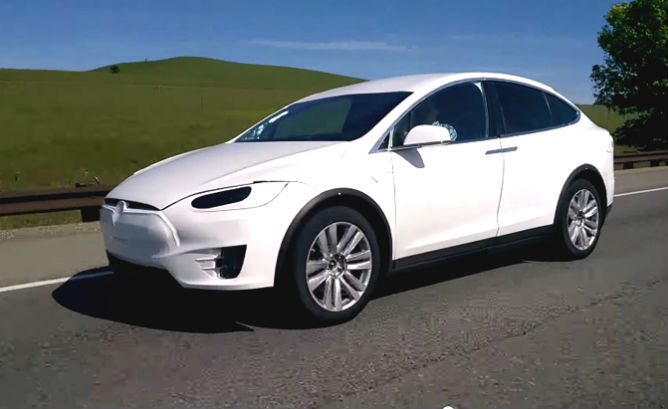 Tesla Model X deliveries appear to be on track for September of this year. In its latest filing with the SEC on April 23, Tesla Motors told regulators it has completed the Alpha and Beta prototypes of the Model X. Next on the agenda is the completion of a production version of the car.
Comparing this sequence of events to what happened when the Model S was under development, the first production Model S cars went on sale in June, 2012, nine months after the Beta prototype was completed in October of 2011. That suggests Tesla is on track to begin deliveries of the Model X later this year — possibly as early as September.
The SEC filing also indicates the company is on schedule with development of the Model III, set to be introduced in 2017. That's a bit of encouraging news for Tesla fans and investors.
In its latest annual SEC filing, Tesla told the SEC it expects to deliver 55,000 vehicles this year worldwide. Since the Model X will not begin sales until later this year, most of the cars in that target will have to be Model S sedans. Production capacity for the Model S is now at 1,000 vehicles a week. The company has delivered at total of 57,000 of its Model S cars worldwide.
Tesla has not said how many Model X cars it plans to build this year but production will likely begin slowly and ramp up as the company gains experience with the new car. Both cars share the same basic chassis.
Key to increasing sales and deliveries will be continuing to expand the network of SuperCharger stations worldwide. Sales in China in particular have lagged behind expectations because of customer anxiety about the low number of charging locations available. The company is working hard to correct that perception in order to rejuvenate sales in the Chinese market and continuing to add Supercharger locations in the US and Europe.
Source: Hybrid Cars via AutoGuide