Shortly after 1:52pm PDT on Aug. 25, a coordinated hack aimed at Tesla Motors managed to temporarily over take the company's website and Twitter account.
A group of hackers identifying itself as the "Autismsquad" and "RIPPRGANG", unconfirmed as to whether the two groups are affiliated, leveraged the Tesla Motors homepage and social media outlet to broadcast a slew of messages, one of which clearly depicts "DEViN BHARATH" and "BLAiR STRATER" as the masterminds behind the attack. But was there any truth to it?
One of the messages from the @TeslaMotors hacked Twitter account linked @rootworx as taking credit for the hack. At the time of writing, Tesla Motors has managed to regain control of their accounts and investigation is underway.
The account of @rootworx indicates that he was not the person behind the attack and ousts "Finnish person named Julius Kivimaki" as being the potential perpetrator.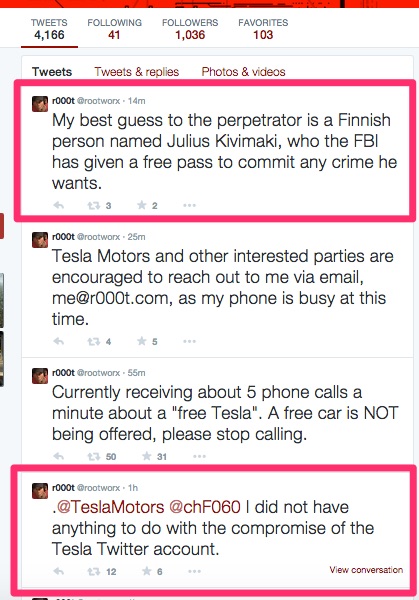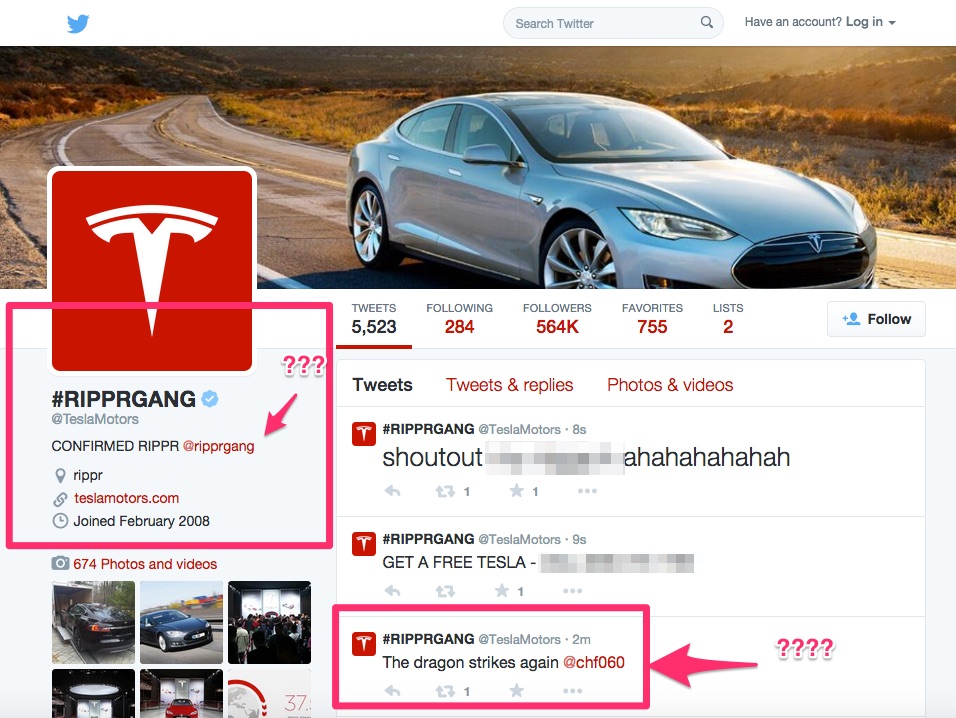 UPDATED 3:45pm PDT: @ElonMusk, @Tesla_Europe Twitter accounts hacked by the same "#RIPPRGANG".
So is this what actually happened?
According to a Twitter conversation at @rootworx – rootworx in real life is a self-proclaimed 'writer', a 'programmer', a 'gamer', and a 'hacker' that runs an internet relay chat room (IRC) – he kicked another hacker out from his chat room which set the target on him. This was enough to motivate them into framing him of the hack attack against Tesla Motors, according to rootworx.
As to whether this security breach will be enough to spook Wall Street come Monday remains to be seen.