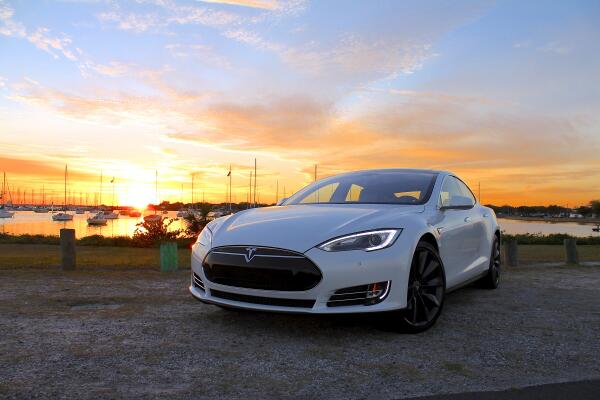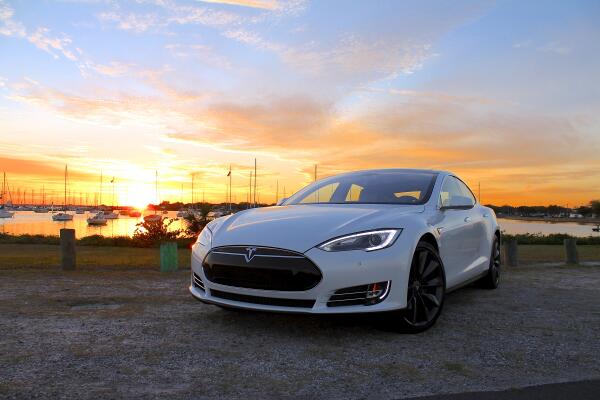 Covering the news with Tesla Motors is always an interesting exercise, to put it mildly. The electric lifestyle Californian startup releases a steady flow of news covering the automotive industry, making incursions in the energy world, ruffling feathers with automotive lobby groups, and showing weary companies the ways of things to come. The last shareholder meeting gives us a rundown on what is happening at Tesla.
A lot of electric miles
Congratulations to the Teslarati, you have driven more than 344 million miles with no fatalities. The accidents, which the press was more than willing to spin a negative twist on, were not Tesla's direct fault. But more to the point, this moves the status of our beloved trendsetter from startup to a fully fledged established company. In many ways, Tesla Motors is giving us a glimpse of how future companies will operate. They will require strong and far-reaching visions, answer real needs, with a business model that goes beyond the simplistic bottom line philosophy we've endured until now.
More than one Gigafactory
The gigafactory story we wrote a few months ago was picked up by mainstream news and shed evidence that Tesla was always much more than a carmaker. If one gigafactory is good, many are even better. With the company's current production capacity constraints, due to its low supply of lithium-ion battery cells, Elon Musk hinted at more than one Gigafactory. Can you see utilities fretting over this one? Not only will Tesla Motors worry battery makers worldwide, but will give utilities more gray hair than they anticipated with more battery factories tied to the grid with alternative energy.
As far as Panasonic's jitters, Tesla still believes it can bring down the costs of its lithium-ion cells by 30-percent cost, which Musk said Panasonic agrees with. The target is still 500,000 electric vehicles (EV) by 2020.
Did anyone catch the real news? Elon Musk said Tesla would able to change anode and cathode material quickly in the Gigafactory, instead of continuing the same lithium-ion chemistry.
Model S price… decrease
Now don't get your hopes too high, the price decrease won't be much, about $5,000, but enough to bring the Model S below $100,000. Still, this warrant kudos from a company who has only been producing its first ever designed car from the grounds up for a few short years, outselling any other cars in its category.
Roadster gets an upgrade!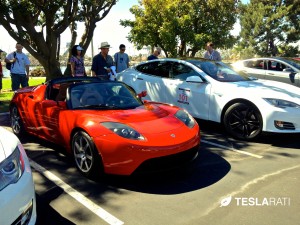 By far my favorite news, my favorite car, the Roadster will get an upgrade this year. Unfortunately, its replacement is still uncertain, but would nonetheless be based on the next-generation III platform
Musk stays at the helm, for now
We've always felt Elon Musk would stay a few more years at the helm of Tesla Motors before retiring as Chairman and focusing on SpaceX. It makes the most sense, as Tesla is now a well establish company, spanning many industries. The next challenge is Space X. He said he would continue as CEO for at least four or five more years, at least through a volume production of the third-generation car.
Model X, mid-2015, third generation following
As far as the company's third car, the Model X will be available during the second quarter of 2015. The other good news is that the third generation is still targeted at around $35,000 with a 200-mile range. We can expect it to be available around the late 2016.
Toyota needs Tesla, not the other way around
One of the debates I've enjoyed over the years was whether Toyota needs Tesla or the other way around. Even though Tesla reached the end of its business venture with the Toyota RAV4 EV drivetrain, Musk revealed Toyota was coming back for more. Even though Toyota insists on hydrogen fuel cell technology, the company is still interested in using Tesla's electric powertrain for a high volume deal . Don't bet on this happening any time time soon. Tesla has a hard time keeping up with production . He did mention we should hear more in about two years, once production constraints had eased.
Model E?
So long Model E. Despite Ford's public recognition, Tesla Motors feels the company would sue for using it. The company is looking at other names and Musk said: "I think we've got something that might be…good, might work out pretty well".
We wanted to offer Model T, for the Teslarati, but we feel Ford again might not like this… So how about Model Cev for cool EV, or Model B, simply for Beautiful?