Tesla's stock price has fallen nearly 24% in the last month, with the majority of the decline occurring this week. The drastic change isn't really attributable to a single factor. The company is under pressure across the board, from Model 3 production, Solar Roof delays, concerns of a cash crunch, and delays in Autopilot's Full Self-Driving capability. While there isn't one solution to solve all of Tesla's growing pains, hiring a Chief Operating Officer could help bring some operational stability to the company while curbing any overpromises made to customers and investors.
Elon Musk has been the CEO of Tesla for the past 9.5 years, and with a newly approved multi-billion dollar compensation plan, signs point to Musk taking the reins for at least another 10 years. However, Musk isn't committing solely to Tesla as he's also the CEO and CTO of SpaceX, CEO of Neuralink, CEO of The Boring Company, and one can argue that he's also a full-time Twitter persona.
In his other companies outside of Tesla, Musk has a key executive running the business operations. President and COO Gwynne Shotwell joined SpaceX as the 11th employee in 2002 and has turned Musk's passion for Space into a business with over $12 billion in order contracts.
Although Tesla has nearly six times more employees than SpaceX, the young space company operates efficiently and akin to a well-oiled machine, according to employees working at SpaceX. Yet, at the same time, Tesla has seen high executive turnover, as Musk holds tight control of the company's day-to-day management.
Tesla's need for a "Shotwell Equivalent" is more apparent than ever and for these key reasons:
Model 3 Production: Bloomberg's Model 3 production tracker shows that they are below 50% of their end of March production rate target. Musk should have never increased production targets on the vehicle and needed to be far more conservative with his estimates.
Continuous delays with Autopilot technology: After ditching Mobileye's technology in autopilot systems 21 months ago, Tesla's development of the technology has slowed significantly. Musk first said that a Tesla would be able to drive coast-to-coast autonomously by the end of 2017, that has now been moved to mid-2018.
Need to capitalize on Model S and Model X. Tesla has built a high-margin business out of their Model S and Model X vehicles. At current production rates, the company can generate $2.5 billion in free cash flow from those two vehicles alone. Tesla should use strategic marketing to boost demand for the vehicles, allowing the company to bring in more high-margin revenue.
Acquisition of SolarCity: Tesla's acquisition of solar installation company, SolarCity, has failed to provide meaningful value to shareholders. From the outside, it appears as though Tesla's management team doesn't have the bandwidth or cash to grow the Solar division. Both of Musk's cousins Peter and Lyndon Rive have left Tesla after the acquisition to "focus on other projects".
It would be foolish to think that a COO would solve all of the company's issues, but having a dedicated executive to manage day-to-day operations could certainly help in preventing executive turnover while keeping employees focused on Tesla's core mission: to accelerate the world's transition to sustainable energy.
Who could be Tesla's new Chief Operating Officer?
I've prepared a shortlist of executives that could potentially land themselves as Tesla's first COO.
1. Mike Sievert (COO of T-Mobile US)
While Sievert doesn't have automotive experience, he does bring strong experience managing a large employee base and has worked in the technology sector for the past 25 years. Sievert joined T-Mobile in late 2012 as CMO and became COO in 2015. Since joining T-Mobile, Sievert has been crucial to the company's successful turnaround. And to boot, Sievert has experience working with outspoken CEOs who also moonlight as a Twitter personality.
2. Julia Steyn (VP Urban Mobility at General Motors and CEO of Maven)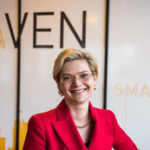 Steyn joined General Motors in 2012 as VP of Merger and Acquisitions and became the VP of Urban Mobility and CEO of GM's Maven division in late 2015. She has led the company's initiative into car-sharing with the Maven division and has played a key role in GM's moves into autonomous vehicles. Prior to joining GM, Steyn was VP at Alcoa, one of the world's largest aluminum suppliers. She also spent 7.5 years at Goldman Sachs as VP of the Global Natural Resources Group in the Investment Banking division.
3. Alicia Boler Davis (EVP, Global Manufacturing and Labor Relations, General Motors)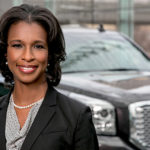 Boler Davis has spent the last 24 years at General Motors in a variety of capacities and became EVP of Global Manufacturing and Labor Relations in 2016. She oversees over 150,000 employees in the manufacturing division of GM across 150 different facilities. Prior to her current role, she was SVP of Global Connected Customer Experience where she played a role, like Julia Steyn, in GM's expansion into car-sharing and autonomous vehicles. Her extensive engineering and managerial experience at GM could bring more order and stability as the company plans to expand production across the globe.
Obviously, this list isn't comprehensive but should provide a starting point for potential hires. Who do you think should be hired as the first Chief Operating Officer at Tesla?