Tesla's big battery in South Australia, officially known as the Hornsdale Power Reserve, has been supporting the region's beleaguered energy grid since it went online last year. Over the past months, the Powerpack installation has been proving that large-scale battery storage solutions could be preferable alternatives to fossil fuel-powered backup plants.
Almost two years ago, SA experienced a state-wide blackout that highlighted the region's need for a facility that can provide backup to the grid. A Twitter conversation between two billionaires, Australian software pioneer Michael Cannon-Brookes and Tesla founder Elon Musk, ultimately started the initiative that would eventually become the massive Powerpack farm. Musk even wagered that Tesla could complete the 100MW/129MWh facility in 100 days or it would be free.
The timeline was ambitious, and unsurprisingly, it attracted a slew of critics, some of whom claimed that batteries could not be built that big or that quick. In the same month as Elon Musk and Michael Cannon-Brookes' conversation on Twitter, for example, the Australian Energy Market Operator (AEMO) issued a report suggesting that the maximum size of a utility-scale lithium-ion battery would be 1MW. The report was published not long after then-AEMO chairman Tony Marxsen stated that utility-scale batteries were about 10 to 20 years away from providing meaningful contributions to the grid. The Minerals Council of Australia, the country's primary coal lobby, also suggested that a large-scale battery installation would take at least one year to design and two years to build.
Tesla completed the 100MW/129MWh Powerpack farm within Elon Musk's ambitious timeline, six months after the "billionaire tweets" and just 62 days after Telsa signed the connection agreement with the market operator and network owner. Even as the battery started its operations, though, the facility still attracted a notable number of critics. Prime minister Scott Morrison ridiculed the Hornsdale Power Reserve, comparing it to tourist attractions such as the Big Banana in New South Wales. Resources Minister Matt Canavan also dubbed the big battery as the "Kim Kardashian" of the energy market.
Amidst the skepticism, the SA big battery has proven its worth many times over. Even before its official launch, the Powerpack farm was called into action, injecting 70MW of stored wind energy into the market. Two weeks after it was officially opened, it stepped in when a unit at Loy Yang coal generator in Victoria tripped. Just last month, twin lightning strikes caused widespread outages in three states, and the Queensland and South Australia grids had to be islanded. Queensland's backup hydro plants and coal generators struggled to respond to the unexpected event, while South Australia, supported by the Tesla Powerpack farm, emerged from the incident unscathed.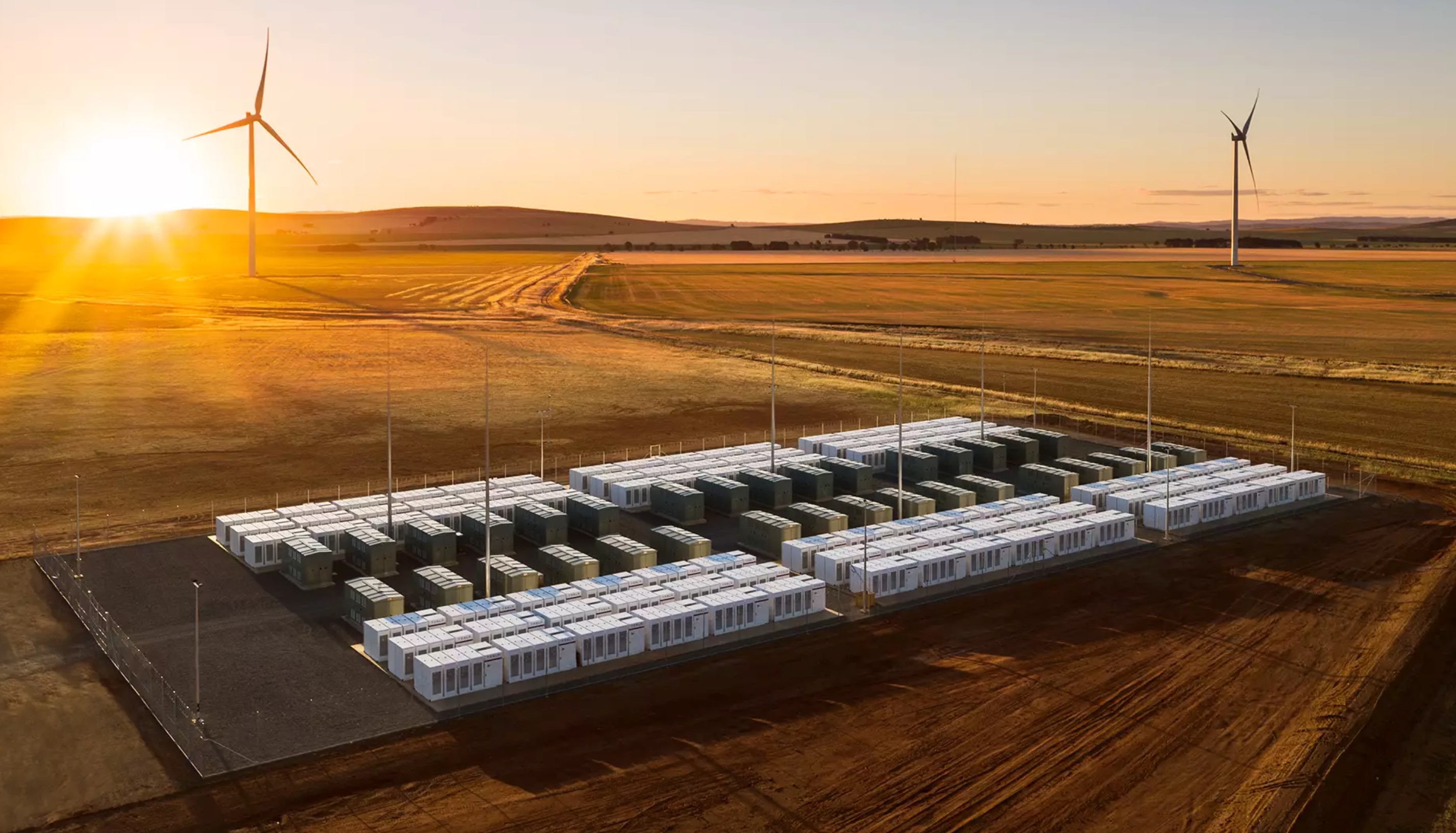 The Hornsdale Power Reserve and its success so far has encouraged a series of similar battery storage projects in Australia. The Ganawarra battery, a Tesla installation paired directly with a massive solar farm, is set to start operations soon. Next to the Wattle Point wind farm, the Dalrymple North battery is expected to go online soon as well. Other battery storage installations are also set to be launched in Ballarat, Whyalla, and in Queensland. And these are just large-scale battery solutions. Initiatives such as the South Australia Virtual Power Plant, which would dwarf than the Hornsdale Power Reserve when completed, have also been given the green light.
It won't be an overstatement to say that the Tesla big battery has become a project, possibly even the project, which ultimately proved that battery storage is an ideal alternative for fossil fuel-powered backup plants. This was emphasized earlier this month by Tesla CTO JB Straubel, who noted that the improvements in battery storage are starting to affect the market for traditional fossil fuel-powered peaker plants. In an interview with the San Francisco Chronicle, Straubel stated that even at this point, large battery installations are "already outcompeting natural gas peaker plants."
Tesla Energy usually takes a backseat compared to the company's electric car business in terms of news coverage, but its progress in battery storage has been notable. In the first six months of 2018 alone, Tesla's deployment of stationary batteries, which are designed to supply power to residential homes, businesses, and power grids, surged 450%. During the 2018 Annual Shareholder Meeting, Elon Musk also announced that it is aiming to hit a cost of $100 per kWh at the pack level. Considering its recent growth and the success of high-profile projects like the Hornsdale Power Reserve, it won't be surprising if Tesla Energy eventually catches up and surpasses Tesla's electric car business in size.