A future Tesla owner was shopping for car loans on Bank of America's website when he noticed something familiar about the car illustration that the financial firm was using as an advertisement: It looks a lot like a next-gen Tesla Roadster.
Reddit user u/ajsayshello shared a post on the r/TeslaMotors subreddit when he observed that the large bank was promoting its auto loans program by featuring a vehicle (among others) that was strikingly similar to Tesla's lightning-fast 2020 halo car. The video can be found on Bank of America's "Auto Loan Rates" page.
"Taking this as a sign. Was shopping auto loans to purchase my M3 next month and the car illustration in this Bank of America video looks awfully familiar," he said.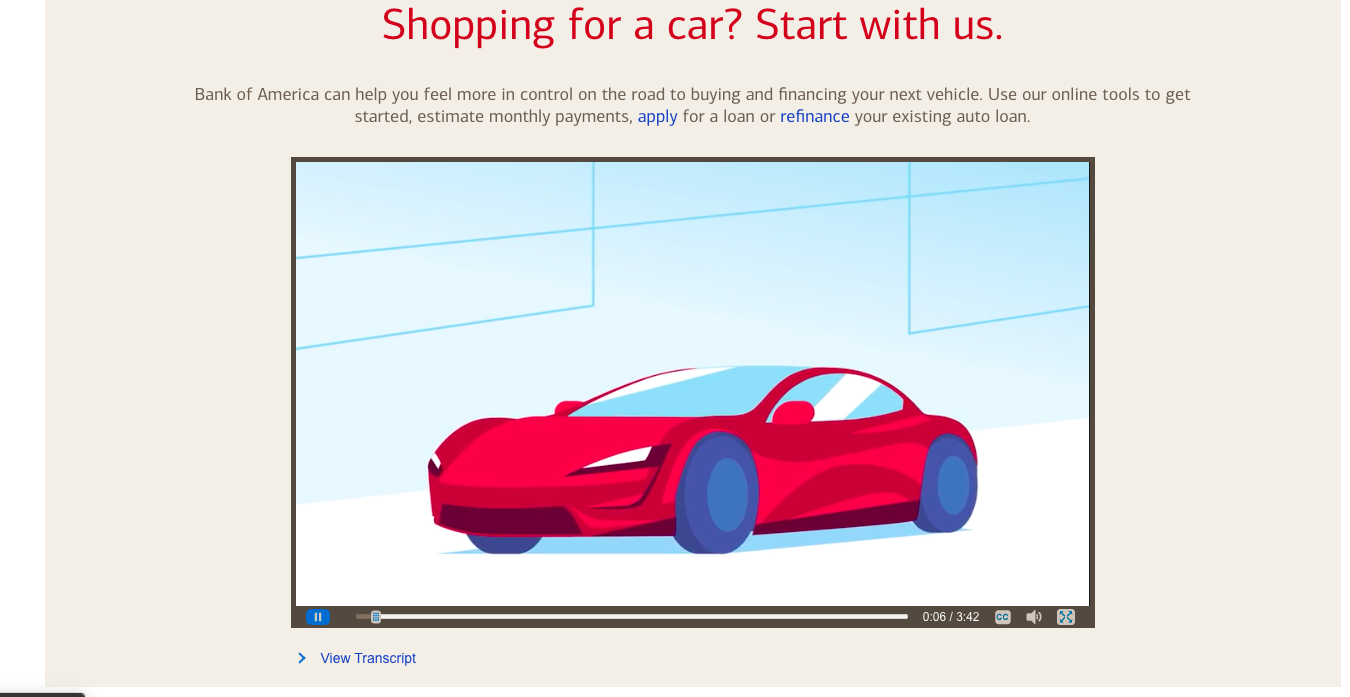 Some of those who replied to the subreddit were stating that they also saw the resemblance, and stated that u/ajsayshello- should check their account balance, hinting that they should bite the bullet and buy the $200,000 all-electric performance car that was revamped by the Silicon Valley-based automaker. Others stated that it couldn't be the Roadster, as the car in the illustration had mirrors.
Nonetheless, the Roadster has become one of the most highly-anticipated cars in the world, and Bank of America's loosely-based Roadster illustration is proof. Yet to be released, the car packs a super impressive 250+ MPH top speed, a 200 kWh battery with 620 miles of range, and a 1.9 second 0-60 MPH time.
Tesla has even patented a newly-engineered wiper system for the Roadster that operates with magnets. The car will cost buyers $200,000 with a $50,000 reservation price. However, a Founders Series edition will be available to those who just can't wait, but they will have to pay a cool quarter-million-dollar price tag upfront.
Tesla CEO Elon Musk has big plans for the Roadster. Not only was he sure to announce that the car would feature SpaceX cold gas thrusters behind its license plate, but he guaranteed that the car would break the all-time lap record at the Nürburgring racetrack in Western Germany when it visits the notorious track sometime in 2020.
Does Bank of America's illustration look like the 2020 next-gen Tesla Roadster? Sound off in the comments below.