Navigant Research recently published the results of its automated driving system study for 2018, and just like its results in 2017, the firm has dubbed Tesla as among the least impressive companies currently developing full self-driving technology. Tesla's 2018 ranking with Navigant is 19 out of 20, just above Apple, which is ranked last.
The research firm notes that its rankings were determined through 10 criteria: vision; go-to market strategy; partners; production strategy; technology; sales, marketing, and distribution; product capability; product quality and reliability; product portfolio; and staying power. Under these metrics, Navigant has concluded that Waymo, GM Cruise, and Ford Autonomous Vehicles are currently the best in the self-driving field.
The presence of the two players from traditional auto was explained by Navigant senior analyst Sam Abuelsamid, who praised GM Cruise and Waymo's plans to monetize their self-driving systems. "The research looks at which companies are best prepared to commercialize the technology and deploy it in the real world. GM and Waymo are the farthest along in developing the technology and having a business model to generate cash. Ford's not trying to be the first to market. Their goal is to have the right kind of business developed specifically for autonomous service, not an adaptation of an existing vehicle," the analyst said.
Richard Wallace, vice president for transportation system analysis at the Center for Automotive Research, further noted to the Detroit Free Press that tech companies are starting to realize that it's a lot easier to work with existing automakers. "Detroit has the highest concentration of engineers in the country. The technology companies realized there's a lot they didn't know; they didn't want to literally reinvent the wheel. It's better, faster and cheaper to work with the auto industry," he said.
While the rankings of Navigant's 2018 study could be a bit surprising considering Tesla's recent strides with its Autopilot driver-assist system, it should be noted that the research firm has traditionally taken a skeptical stance with the electric car maker. In last year's study alone, Navigant listed Tesla as dead last in its rankings, pointing the blame to the slow progress of Autopilot's improvements. Tesla has since introduced more advanced features for its driver-assist system such as Navigate on Autopilot, though these improvements did not seem to have impressed the research agency.
A key factor in Navigant's study is that its researchers evaluated companies based on actual autonomous features that need no human input, unlike Tesla's Autopilot driver-assist system, which requires a fully alert human behind the wheel. It should also be noted that Tesla's approach to attaining full-self driving is quite different than those employed by the leaders in Navigant's research. For example, companies such as Waymo usually operate their self-driving vehicles exclusively in pre-determined areas, while Tesla does not.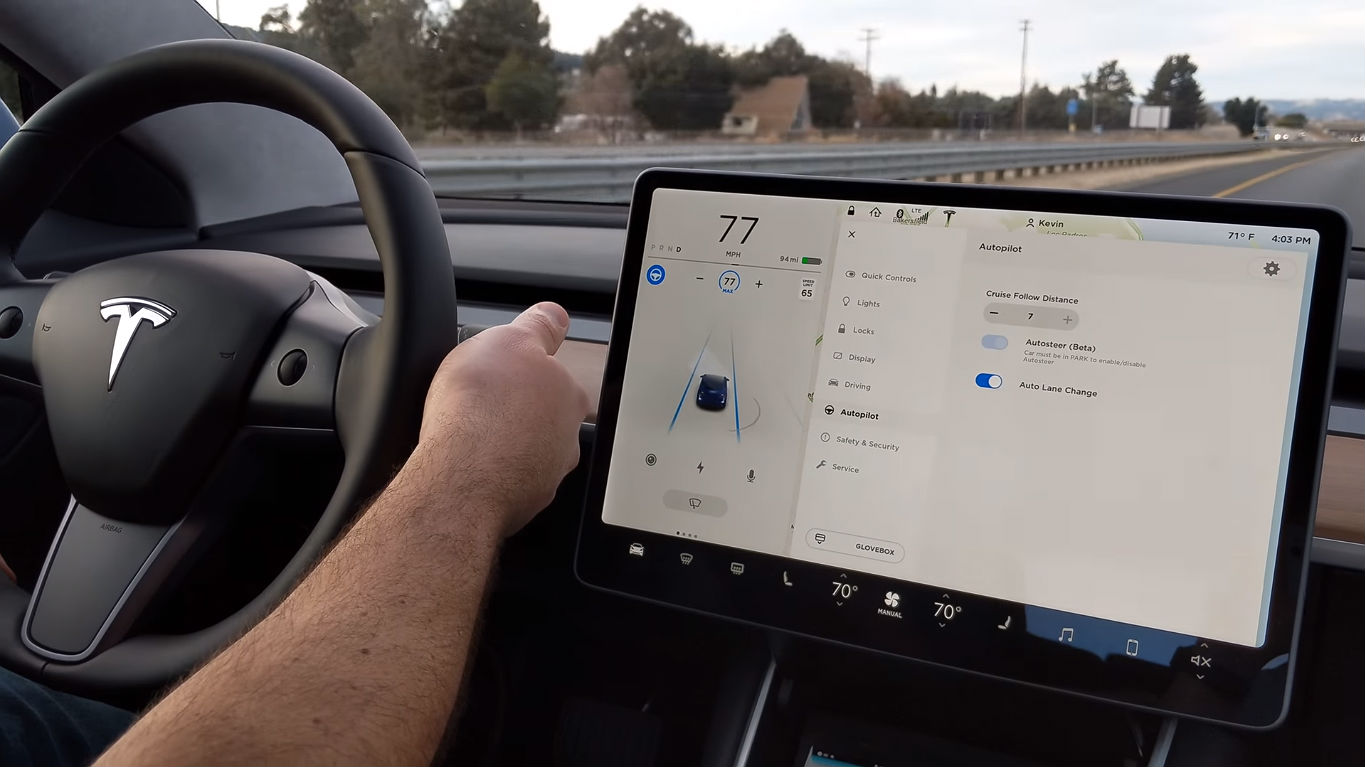 While Waymo, GM Cruise, and Ford Autonomous Vehicles all utilize an extensive array of sensors and equipment on their vehicles to develop autonomy, Tesla is attempting to do the same by primarily using artificial intelligence and cameras. Musk described this by stating that humans and animals navigate using their eyes, which are pretty much just biological cameras.
"Eyes are basically just cameras. All creatures on Earth navigate with cameras. A fish eagle can see a fish from far away and take into account the refractive index of the water, dive down and get the fish from far away. There's no question that image-recognition neural nets and cameras, you can be superhuman at driving with just cameras," Musk said.
Low rankings in Navigant's 2018 listings notwithstanding, Tesla is nonetheless sprinting forward with the development of its Autopilot and Full Self-Driving features. Musk even noted recently that Navigate on Autopilot with no-stalk-confirmation and Enhanced Summon are already being rolled out to the first batch of Tesla owners for testing.