The first installation of Tesla's highly anticipated Solar Roof product is expected to take place in the coming months, bringing the company one step closer to providing a comprehensive and arguably best looking "sun-to-vehicle" system possible. As we near the inaugural installations, those in the solar industry are keeping a close watch on the impact Tesla's roll out will have on solar demand and the entire category as a whole.
Tesla's Solar Roof glass tiles— offered in four styles of Tuscan, Slate, Textured, and Smooth—  look like regular roof tiles from ground level, but embedded with photovoltaic solar cells underneath. Tesla claims the glass tiles are more resilient than traditional roof tiles, and the company guarantees them for the lifetime of the house. Sweetening the whole deal, Tesla— with the help of SolarCity, which it merged with in November 2016— includes the labor and materials of tearing down your old roof and installing the new in the purchase of a Solar Roof.
Tesla is not the first to produce solar tiles. In 2016, Dow Chemical stopped its production of solar shingles five years after it first launched them, citing the low efficiency and high costs of their product. Other companies, such as Forward Labs, already produce such a product, but none have the visibility and ability to capture the attention of the media like Tesla and Elon Musk.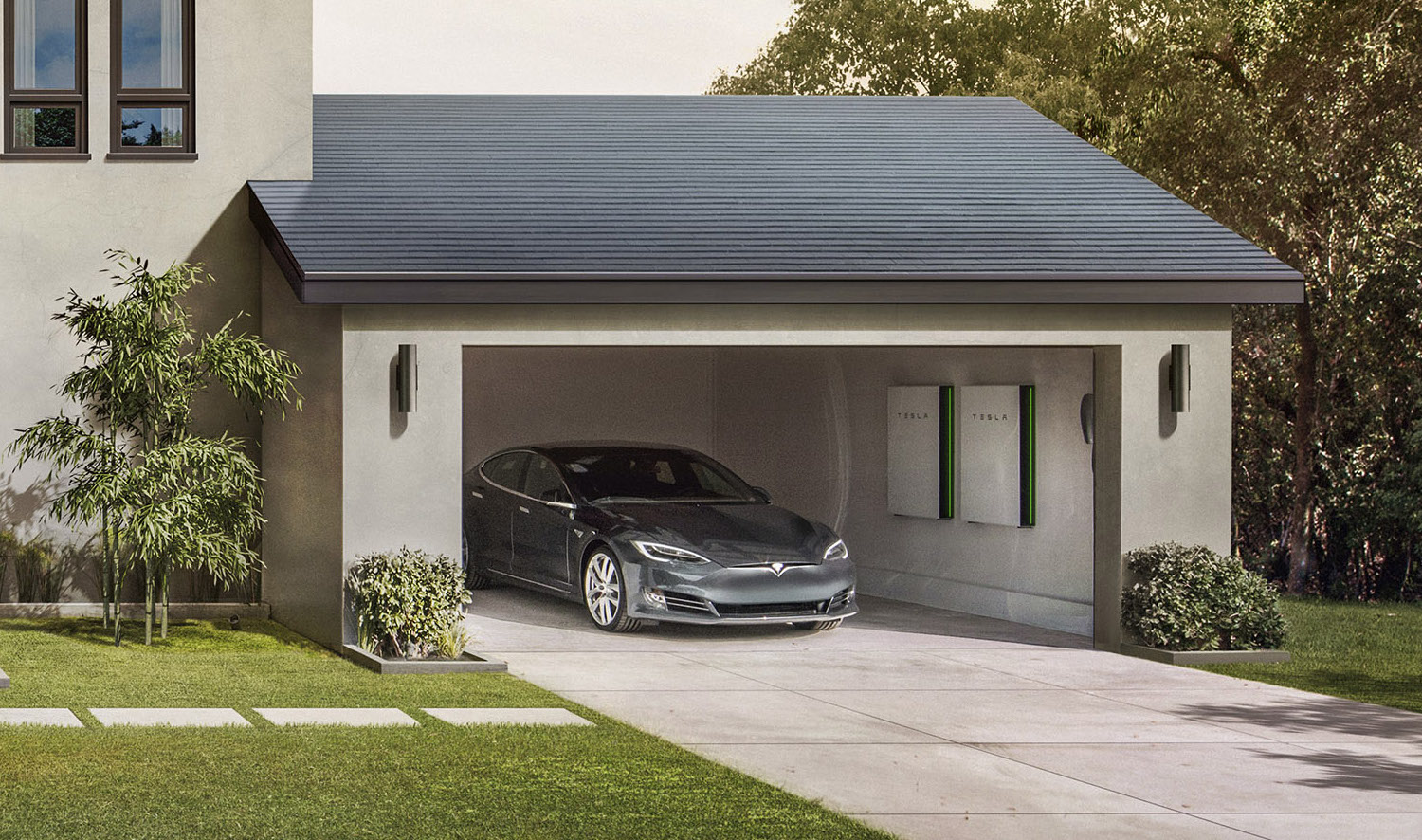 Over the past few years, the growth of demand for residential solar installations has begun to slow: consumer preferences have shifted more to community-based systems, electricity prices have plummeted due to falling natural gas and oil prices, and utility companies have begun to push back against catering to those who want to go "off-the-grid." In an industry with few recent and dramatic product-level innovations, the excitement over residential solar systems has been cooling. According to Forbes, installation growth rates dropped from 63% per year from 2013 to 2015, to merely 16% in 2016. Some believe that Tesla's high-visibility and loyal consumer base can reinvigorate the market. Grace Robertson, marketing manager of LightWave Solar, a solar installation company not affiliated with Tesla, said that Tesla's movement has prompted local interest in LightWave Solar and the solar industry as a whole.
"The Solar Roof announcement generated a buzz and we got a few more phone calls than usual," wrote Robertson in a comment to Teslarati. "It gets people excited about solar."
But Tesla's product is not just a replacement for solar panels: it is a replacement for solar panels and the entire roof they sit on. This comes with a hefty price tag. Tesla has advertised that the cost of the solar roof, offset by tax breaks and generation of solar energy, will be competitive with the price of a more traditional roof made with comparable materials. But these "comparable materials"— slate, glass, and terra-cotta— do not include the asphalt shingles that top over 75% of American homes. That focuses the market down to the other 25%.
According to Tesla's Solar Roof cost calculator, the estimated cost and benefit of a solar roof is highly dependent on one's location, typical electricity bill, and square footage of your house. For a typical residence in Massachusetts of 2,400 square feet with a $215/mo electric bill, a solar roof in which 60% of tiles are solar panels, would cost $71,600, not including the addition of a Powerwall 2 home battery storage system. Offsetting the cost is the projected $99,300 worth of energy generated by the roof over 30 years in addition to a $20,400 federal tax credit. Over those 30 years, Tesla estimates the home-owner will earn a net $41,100. Not a bad deal, although re-roofing the same house with asphalt shingles would cost only around $11,000 to $17,000. For a similar-sized house in central Iowa, the Tesla calculator recommends a covering of 50% solar tiles for the roof, with an upfront price tag of $40,500 (plus a $7,000 Powerwall 2 battery) for a net cost of $7,100 over 30 years. Not as great a deal.
For some, high property taxes and already low electricity bills make these upfront costs even less attractive. As Senior Technology Editor at Ars Technica Lee Hutchinson pointed out on Twitter: "My 2600sqft **HOUSE** only cost $200k. My property taxes would explode w/adding another 50% onto the home's appraised value [with a solar roof]."
This is true. The economics are not yet compelling where housing and utility costs are low and property taxes are high.

— Elon Musk (@elonmusk) May 10, 2017
Hutchinson lives in Texas, and expressed the concerns of many who wish they could buy into the solar roofs, but can't get past the sticker shock. Elon Musk replied that he understood the concern over the high prices, tweeting: "This is true. The economics are not yet compelling where housing and utility costs are low and property taxes are high."
Robertson, from LightWave Solar, noted that while Tesla's product is bringing renewed interest to the solar industry, she does not expect the solar roof to significantly impact the sales of more traditional solar panels due to these high upfront costs.
"Since most of our customers want the most cost-effective solar solution, we don't expect the Solar Roof to put much of a dent in our sales of traditional solar panels," wrote Robertson.
However, in an op-ed for the San Francisco Tribune, CEO and founder of EnergySage Vikram Aggarwal, an online solar marketplace backed by the U.S. Department of Energy, argued that the buzz around Tesla's Solar Roof may not be too good for traditional solar installers after all. Aggarwal wrote that before the tiles are installed and tested on real people's houses, the uncertainty around the roof's total cost and energy production will cause consumers to delay buying the product until more information is available. In the meantime, those who have become excited about solar energy are not giving business to local solar panel installers either.
"The Tesla Solar Roof should be viewed as a well-designed luxury roofing product first — its solar production benefits are an additional benefit, but not its core offering," wrote Aggarwal. "Until more comprehensive, transparent information about the all-in costs of the Tesla Solar Roof are made available, his revolutionary product may only take the wind out of the rest of the solar industry's sails."
But for those who are already willing to pay for high-end roofing materials and who are looking to re-roof in the near future, the Solar Roof could be a great addition to their house and other Tesla products.
With the high costs and slow roll-out, the Solar Roof isn't expected to immediately revolutionize the solar industry in the US. Most people probably will not see solar shingles in their neighborhood for several years yet. What it will do is push the solar industry back into the limelight for at least a few months and encourage consumers to reimagine a home powered by the sun in a new era of fashionable renewable energy. Tesla is not the first to bring accessible solar to residential areas, but it is the first in a long time to make it cool.