It appears that Elon Musk's golden touch for attracting engineering students is not fading anytime soon. As highlighted by Tesla in its 2022 Impact Report, two Elon Musk companies are currently listed among the most desirable workplaces by engineering students.
Universum's 2022 US rankings of the country's top employers showed that SpaceX and Tesla were formally listed as the number one and number two most desired workplaces for engineering students. Both companies are also ranked among the top ten most attractive employers by computer science students.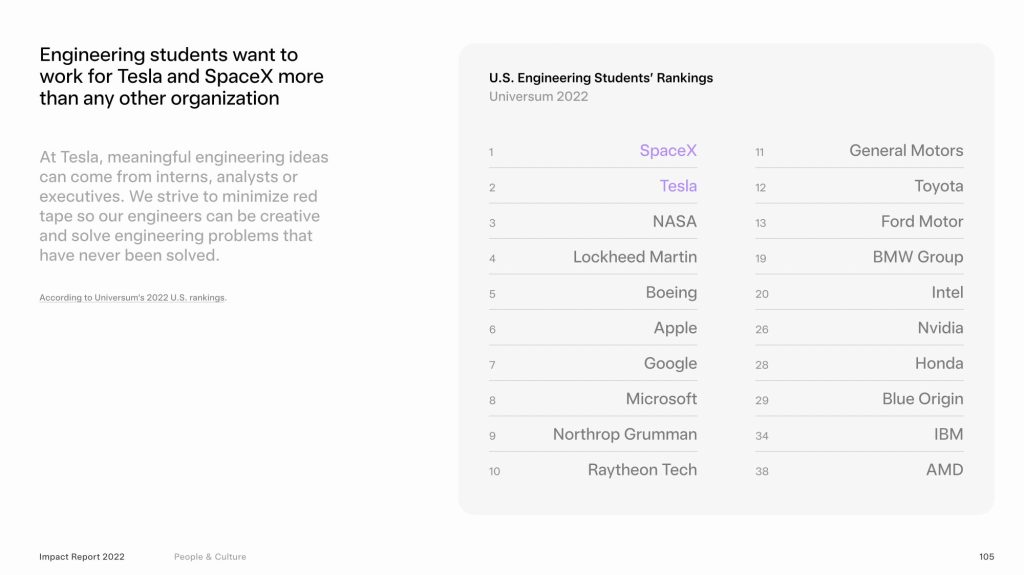 In its 2022 Impact Report, Tesla noted that it is a company that encourages everyone, including its interns, to contribute meaningful ideas. "At Tesla, meaningful engineering ideas can come from interns, analysts, or executives. We strive to minimize red tape so our engineers can be creative and solve engineering problems that have never been solved," the EV maker wrote in its report. 
The growth of Tesla's employees in 2022 showed just how prominent the electric vehicle maker was among job seekers. As noted in the 2022 Impact Report, Tesla received about 3.6 million job applications last year. This ultimately allowed the electric vehicle maker to end the year with around 128,000 workers across its ranks. The company also noted that 67% of its US employees are from underrepresented groups.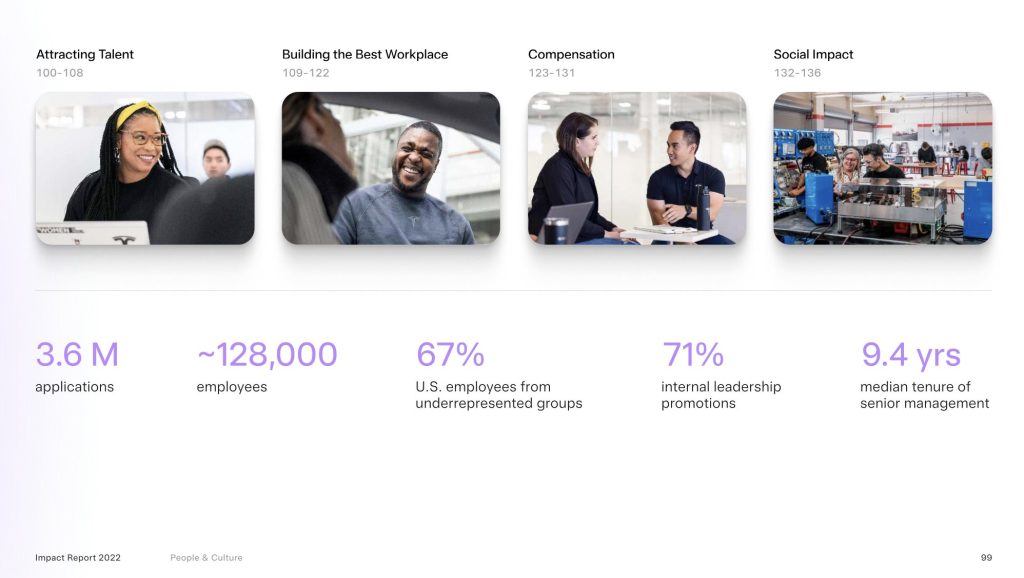 While Tesla and SpaceX are known to be companies that adopt a hectic work environment, both enterprises are also known to get things done. SpaceX employees may be the "special forces" of sorts in the spaceflight industry, but they achieve goals that are otherwise impossible, such as reusing an orbital class booster. Tesla may work its employees hard, but it is a company that is credited for practically dragging the automotive sector towards electric vehicles single-handedly. Elon Musk is also known as a strict leader that demands a lot from his employees, but he is also a leader that stays on the front lines frequently. 
And these, ultimately, are among the reasons why Tesla and SpaceX frequently command the top ranks in Universum's list of most attractive employers among students.
Don't hesitate to contact us with news tips. Just send a message to simon@teslarati.com to give us a heads up.