It's official—Pittsburgh has a Tesla Store!  The Owners' Exclusive Grand Opening was held Thursday night as the store dropped the construction panels and was revealed to shoppers at Ross Park Mall for the first time.  Situated on a stretch of high end stores that my wife calls "Handbag Row," the design follows the Tesla aesthetic to… well, a "T."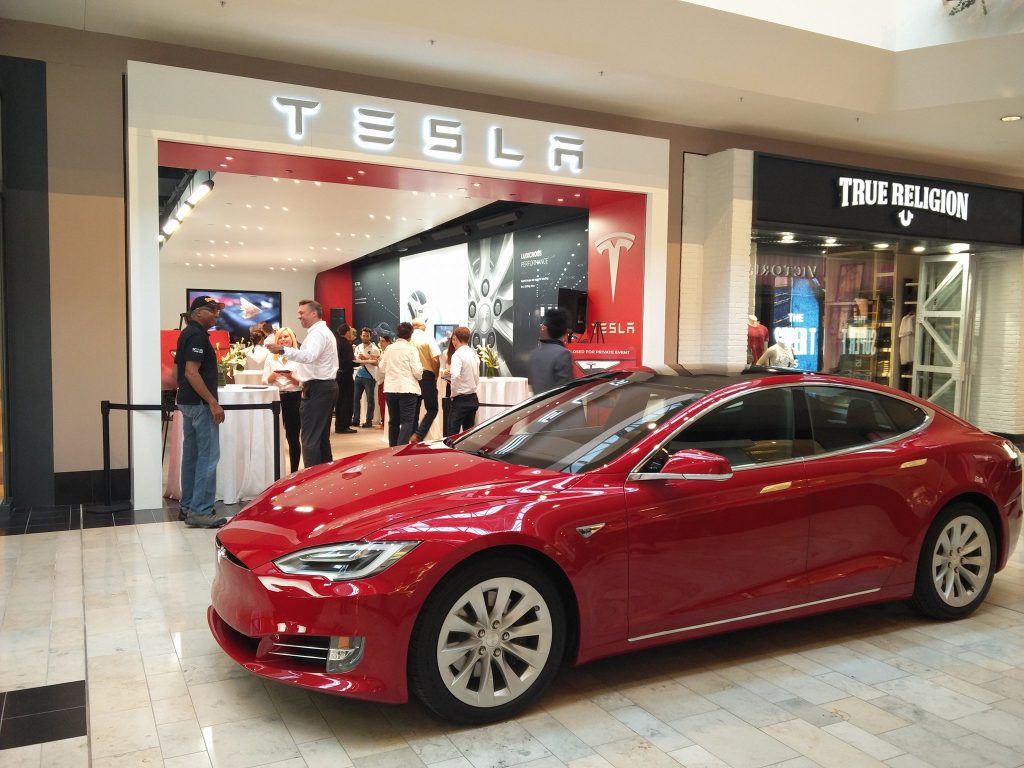 It's been about a year since Tesla first parked a car inside the mall, outside Nordstrom. Officially designated a mere "kiosk" by Tesla, it was more like a relative sleeping on your living room couch, with a Model S just haphazardly plunked in the middle of a lounge area. Now the beautiful bright red Model S display car has a place to call home and it comes with a cool backyard too.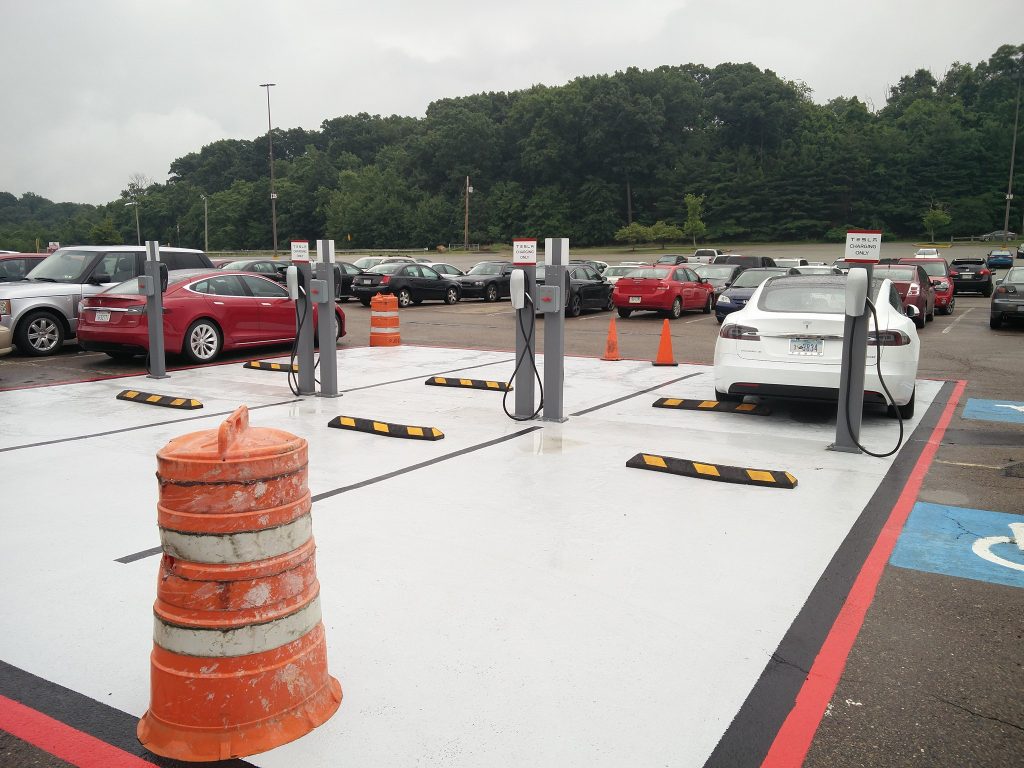 Six new HPWC Tesla chargers are installed in the parking lot outside and are just waiting for the power to be turned on.  Set apart in specially designated, well-signed and painted slots, the chargers will serve as a base for a growing fleet of test drive Model S and Model X.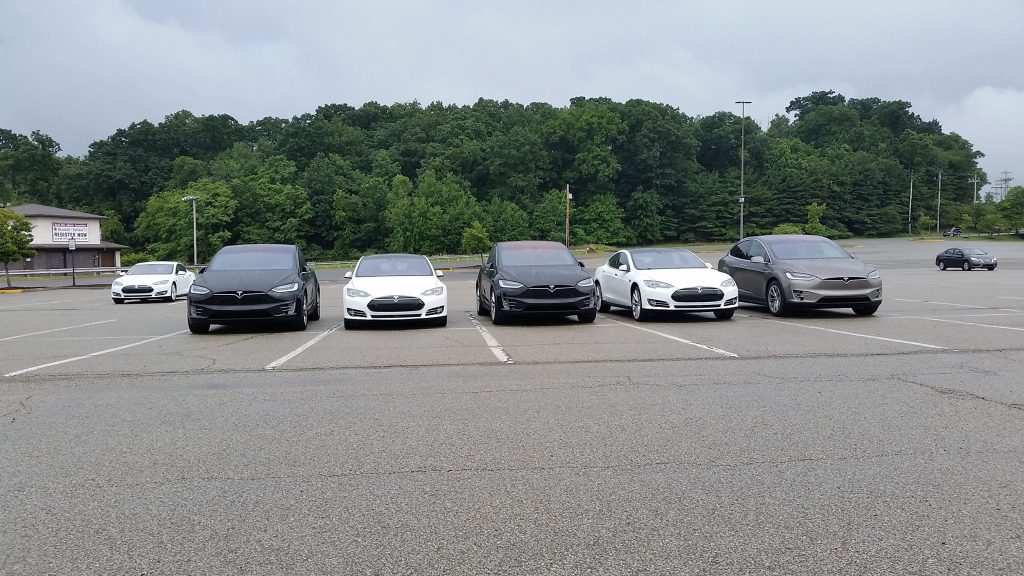 If Ross Park follows similar installations at other mall stores, the chargers will also be available for owners— a miraculous provision during the crowded holiday shopping season.

The new store actually wraps around the corner, with two storefronts.  Tesla has put offices and private ordering/design studio rooms in the back with the main storefront facing the highest traffic area.  The other storefront is a mostly blank wall with a back lit poster of a Model S.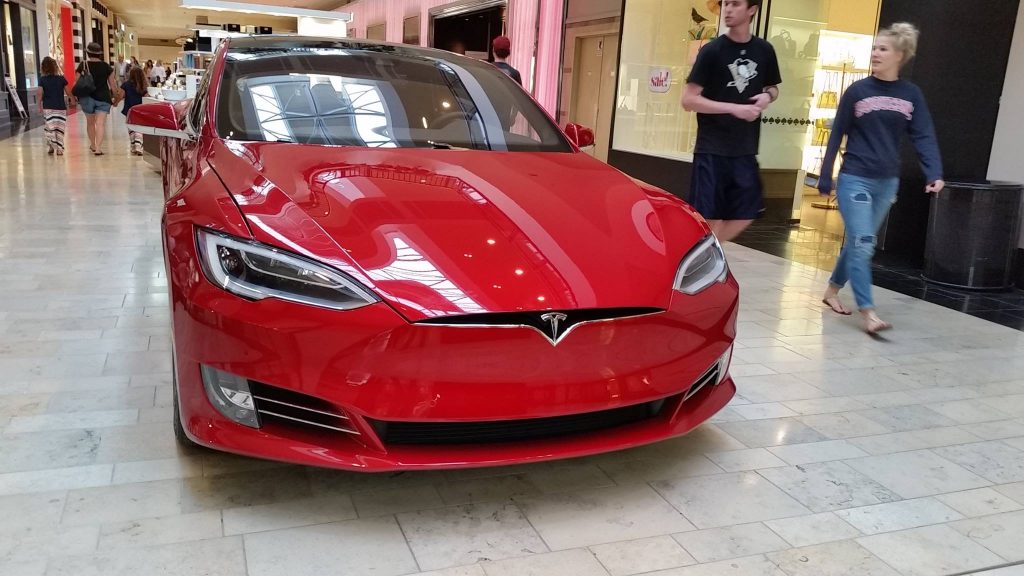 The location is close to the middle of the mall and very visible to people on both levels and multiple corridors.  Surrounding neighbors are high-end clothiers and brands familiar to a more affluent crowd: Nordstrom, Armani, Michael Kors, Omega, Louis Vuitton, Burberry, Kate Spade and JCPenney… yep, there's even a JCPenney for folks like me.
Simon Property Group very quickly updated their website to announce the coming of Tesla earlier this spring.  They'd originally said the store would open May 24th.  The store will instead be opening to the public this weekend.
Some photos courtesy Darren Schilberg and Michael Kirven.