After completing my first Tesla Supercharger experience my next excursion was to find and use a public electric vehicle (EV) charging station. There's quite a few types of EV plugs, cables and adapters, but the one that's most common outside of the Tesla world is the J1772 plug, capable of charging at 80A/240V although most charge at 30A and 200V (6kW).
Connecting the Tesla to a J1772 Plug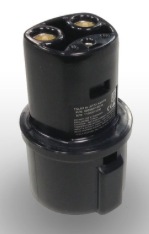 Tesla includes an adapter for the J1772 so there's no need to use the universal mobile connector (UMC). Fitting the J1772 adapter onto the plug will allow you to plug directly into the Tesla. Fitting them together is straight forward and can only be done one way. Follow these simple steps to unplug when charging is complete:
Stop charging (from 17″ screen)
Unlock charge port
Grab charge cable by the adapter (not by the J1772/cable) and pull out
Separate your adapter from the J1772 cable
Place the J1772 cable back onto the public charger
Finding Public EV Chargers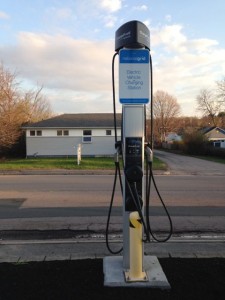 There are a bunch of great ways to find available chargers such as through Recargo, PlugShare and Chargepoint. Chargepoint has a network of over 17,000 chargers most of which are "Level 2, J1772" that charge at 6.6 kW.
Chargepoint chargers can be used for a small fee through a pay as you go model or through a membership card. Signing up for Chargepoint was one of the pre-delivery tasks I did as a way to test public EV charging as well as test my membership card.
One really nice effect with having Chargepoint stations is that it's a way for small businesses to generate additional revenue while looking green. The stations are typically located in high density areas such as shopping centers, grocery stores and restaurant locations.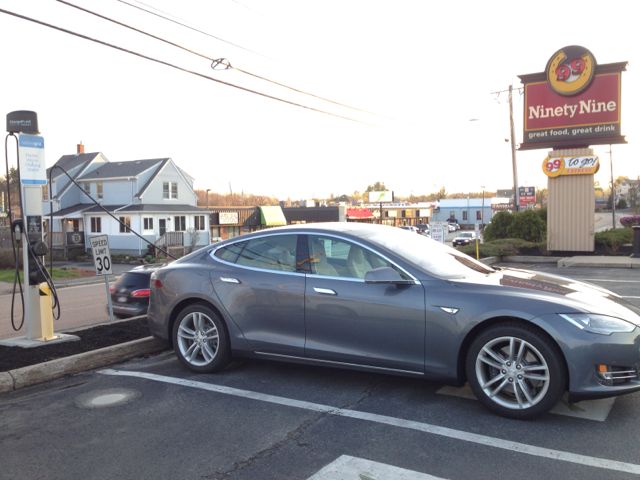 The 99'er is a local chain that's EV provisioned so you can charge up while you're eating. It won't add a lot of juice to your car but enough to give you some additional piece of mind especially if you're low on energy. This location had 2 charging spots and it's rumored that there's a new partnership between Chargepoint and National Grid that would allow these EV stations to be installed across the chain stores in Massachusetts.
The entire experience of using a public EV charging station was pleasant since everything worked as intended but slow. It'll make you truly appreciate your NEMA 14-50 or Tesla High Power Wall Connector (HPWC) that much more, not to mention a Tesla Supercharger which spoils you for life!