The VW ID. Buzz has passed its Euro NCAP safety testing with flying colors ahead of its market debut next year.
Volkswagen's hotly anticipated VW ID.Buzz is coming to market next year. With thousands already reserved, many will likely be excited to hear that the upcoming vehicle has scored fabulously in its Euro NCAP safety testing. And while these ratings differ from the tests conducted in the United States, they should, at the very least, indicate a certain level of safety.
According to the video posted on Euro NCAP's YouTube page, the VW ID.Buzz scored 92% for adult occupants, 87% for child occupants, 60% for pedestrians, and 90% for "safety assists" (automated collision avoidance systems). For context, the very well-performing Tesla Model Y scored 97%, 87%, 82%, and 98%, respectively. While the upcoming VW ID.Buzz is beaten by the Tesla; it should be noted that both still earned a 5-star safety rating.
Breaking down these numbers by test, the VW ID.Buzz had some of its best performance in the collision tests, where it scored 14.1/16 in the frontal collision, 15.2/16 in the lateral collision, 3.9/4 in the rear collision, and 2/2 in rescue and extraction. And while the van even performed well in collision tests with child occupants (scoring 24/24 points), it suffered in Euro NCAP's child safety features test.
The VW ID.Buzz scored 7/13 points in the child safety features category: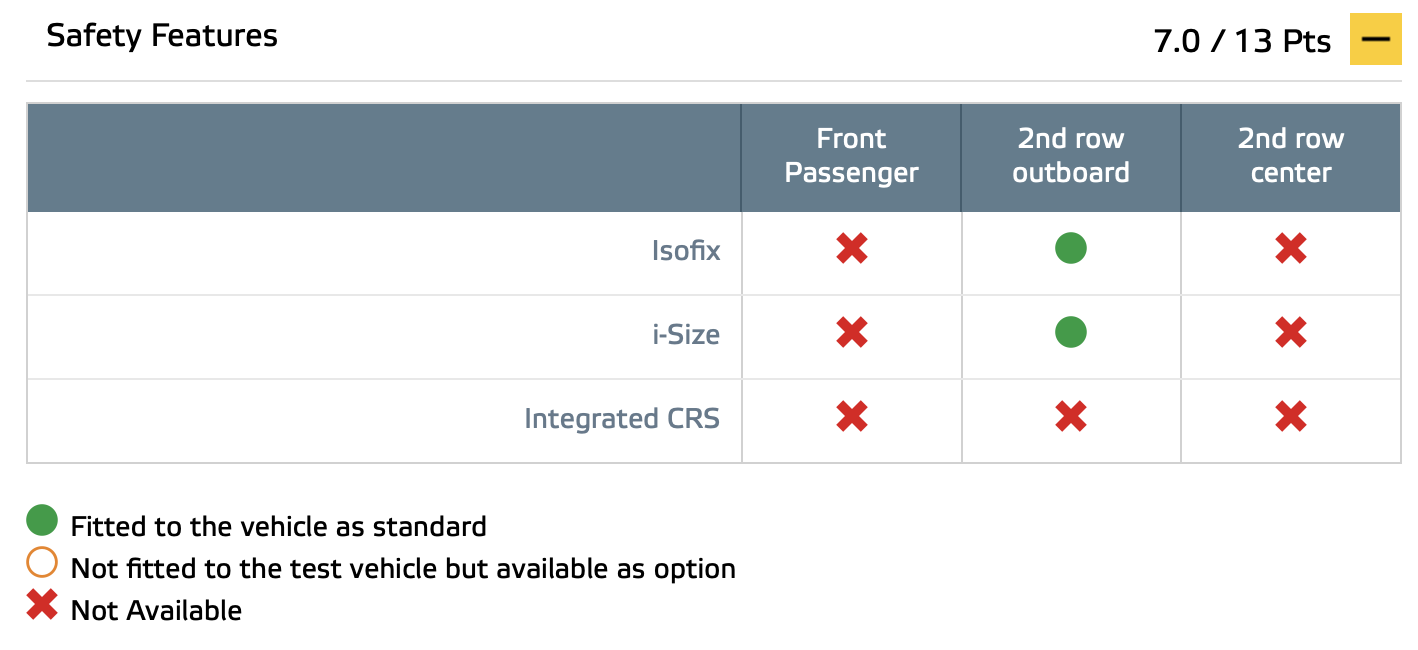 The other test where the ID.Buzz scored poorer than rivals was in pedestrian safety testing. Not surprising for a vehicle with such a flat frontal area where most of the tests are performed. The ID.Buzz scored 21.4/36 in the frontal pedestrian collision test and 11.5/18 in the vulnerable road users collision test.
Perhaps where Volkswagen redeemed itself most was in the safety assist category. The vehicle scored well in every category; speed assistance, occupant status monitoring, lane support, and "AEB car to car" (autonomous emergency braking).
Watch the full video of testing below:
As the VW ID.4 heads towards testing in the US, likely later this year or early next, many consumers will be watching how the new vehicle performs in American tests that are often far more rigorous regarding vehicle-to-vehicle collisions. But for now, many should feel comforted by Volkswagen's showing today.
What do you think of the article? Do you have any comments, questions, or concerns? Shoot me an email at william@teslarati.com. You can also reach me on Twitter @WilliamWritin. If you have news tips, email us at tips@teslarati.com!