Aptera Motors announced plans to start production of its Launch Edition EV, which is equipped with around 700 watts of proprietary solar technology and powers up to 40 miles per day with solar energy.
In October, Aptera announced the production of solar cells for its hyper-efficient EV. A key part of the vehicle's design is the implementation of solar cells that cover the vehicle. Not only is the roof equipped with solar cells, but so is every upward-facing surface, such as the interior dash.
On January 20th, the company said that it was "electrified to announce" the Launch Edition. Co-Founder and Co-CEO Steve Fambro said that the company found a more efficient way to travel by harnessing the sun's power.
"We're excited to introduce our Launch Edition vehicle to the world. Our tireless efforts have resulted in the Aptera vehicle that can take you where you want to go using the creative energy directly from our sun and efficiently converted into free movement," Fambro said.
The Launch Edition is integrated with a solar charging package that allows customers to drive for longer periods of time without having to charge the vehicle, the company said in an emailed press release.
Based on the daily average of 29 miles, the average American driver living in areas with high exposure to the sun would never have to worry about charging their vehicle. For areas with medium sun exposure, such as Chicago or New York, the company said that an owner would only have to plug in and charge around three times per year.
When plugged into a 120-volt outlet, the vehicle can charge over 13 miles per hour or around 150 miles overnight.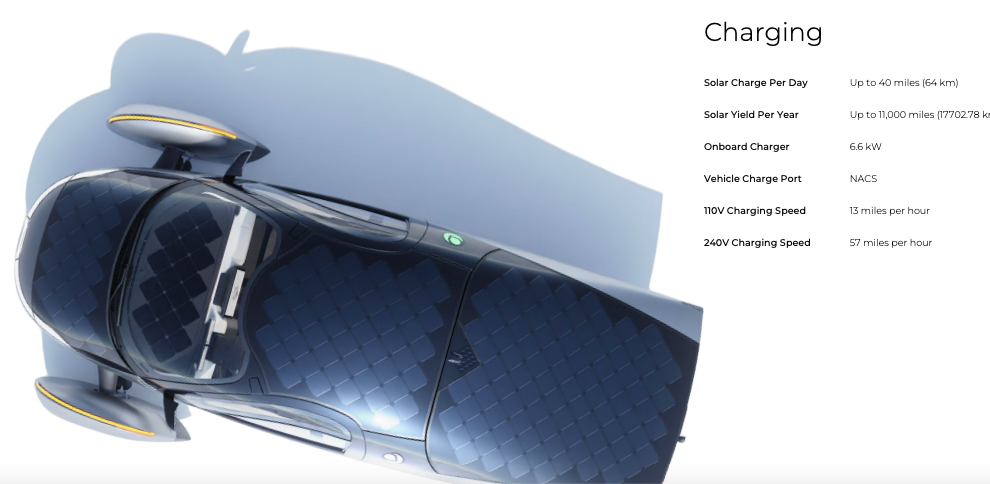 The Launch Edition is in the fourth and final phase of its product development named Delta. In this phase, the company will complete crash testing and validation. Upon completion, Aptera plans to scale up production with a full-scale single shift producing 10,000 vehicles annually. From there, it plans to expand its output to dual shifts producing 20,000 vehicles per year from its Carlsbad, California facility.
Although the timeline is funding-dependent, Aptera aims to start production of the Launch Edition in 2023 and plans to have seven assembly plants operational by 2028.  Currently, Aptera has over 40,000 reservations for the Launch Edition.
Your feedback is welcome. If you have any comments or concerns or see a typo, you can email me at johnna@teslarati.com. You can also reach me on Twitter at @JohnnaCrider1.
Teslarati is now on TikTok. Follow us for interactive news & more. Teslarati is now on TikTok. Follow us for interactive news & more. You can also follow Teslarati on LinkedIn, Twitter, Instagram, and Facebook.