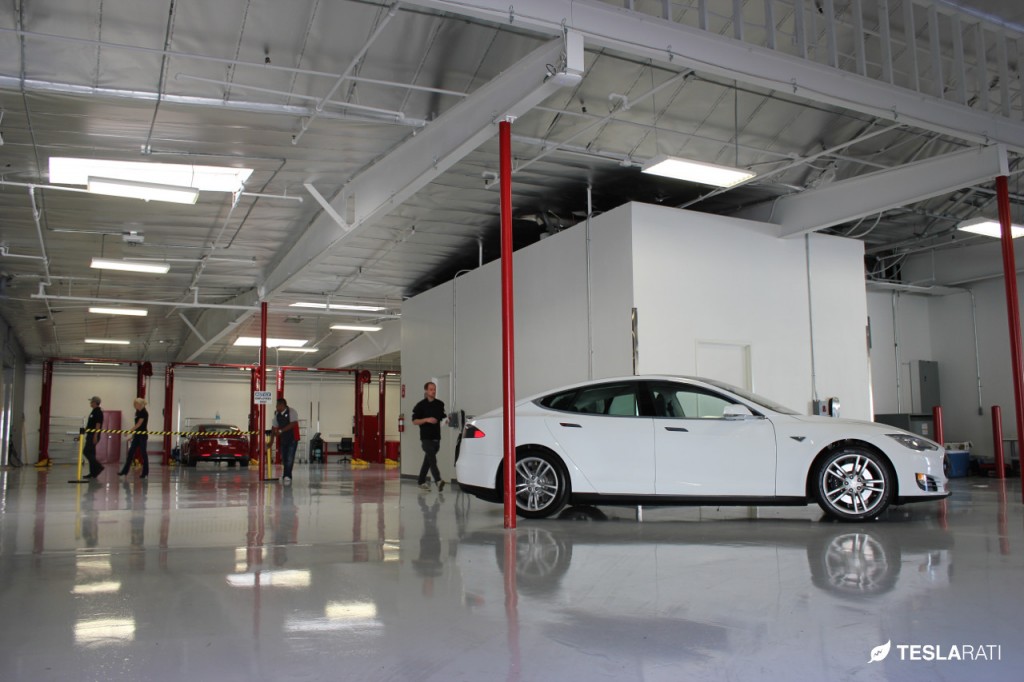 Tesla's basic warranty for the Model S covers 50,000 miles or 4 years, whichever comes first. Once that point is reached, you have 30 days to decide on whether you want to further extend warranty and sign up for the Tesla Extended Service Agreement (ESA).
With 48,000 miles under my belt and averaging 3,000 miles per month, I'm faced with the tough decision – to ESA, or not ESA, that is the question. I'll describe my thoughts on Tesla's ESA (as it relates to me), but ultimately you'll want to make your own decision on what's best for you.
Tesla Extended Service Agreement (ESA)
First it's good to understand how Tesla describes its extended warranty program. According to Tesla,
"Tesla's extended service program covers the repair or replacement of Model S parts due to defects in materials or workmanship provided by Tesla. Coverage lasts for four years or 50,000 miles (whichever comes first) and begins on the date your warranty expires, as long as you purchase this service within 30 days of your warranty's expiration."
There are really two main points to the statement:
The duration for the additional coverage + timeframe for signing up
Tesla ESA covers defects in materials or workmanship on parts by Tesla
Exclusions
As with most warranties, wear and tear is not covered by the extended service. Even a Model S with its limited number of moving parts, it still has every day items such as tires, shocks, door seals, fluids, 12V battery, brake pads/parts, filters, etc. that would wear over time, and thus require maintenance.
A key point to note when thinking about the ESA is that your Tesla is already covered for 8 years, and infinite miles, on the main battery and motor(s). Having an extended warranty to cover these items won't matter.
Cost for Extending Warranty

The extended warranty costs $4,000 which is on par with the price charged by other premium car manufacturers. However, what's different about Tesla's ESA program is the additional $200 deductible.
While you will only have to pay for it once for the part being replaced, even if the same part were to fail multiple times, you have to keep in mind that the $200 is charged per part. For example, should a single Model S door handle fail, the deductible would be $200. However, in the unfortunate event that all four door handles fail, you might be shelling out an $800 deductible. (someone please confirm in the comments below)
The extended warranty can be transferred to a new owner for a $100 fee, but it cannot be transferred to a car dealer or third party reseller.
Grey Area with Coverage
The Tesla Extended Service Agreement states:
"Tampering with the Vehicle and its systems, including installation of non-Tesla accessories or parts or their installation, or any damage directly or indirectly caused by, due to or resulting from the installation or use of non-Tesla parts or accessories;"
Does this apply to Model S owners who have upgraded with aftermarket lighting accessories such as the popular "Lighted T" or even a dash cam?
Another passage on regular maintenance is a bit fuzzy to me. According to the ESA,
"If requested, proof of required service, including receipts showing date and mileage of the Vehicle at the time of service, must be presented before any repairs under this Vehicle ESA commence. Service within 1,000 miles and/or 30 days of Tesla's recommended intervals shall be considered compliant with the terms of this Vehicle ESA."
Tesla has been all over the place on what it recommends for its maintenance intervals. The official paperwork indicates annual maintenance is every 12,500 miles or 12 months, whichever comes first, although, depending on which Tesla Service Center you speak with, you may hear a different account on what the service interval should be.
My personal belief is that Tesla just intends owners to have an annual service regardless of mileage (and that's the plan I've been following as suggested by my service center), but this frequency for maintenance technically wouldn't meet Tesla's requirement for extended warranty, especially given the number of miles I put on per year. I drive a lot, but I doubt I top those that embark on epic cross-country road trips in the Model S.
How Much Value Can I Get?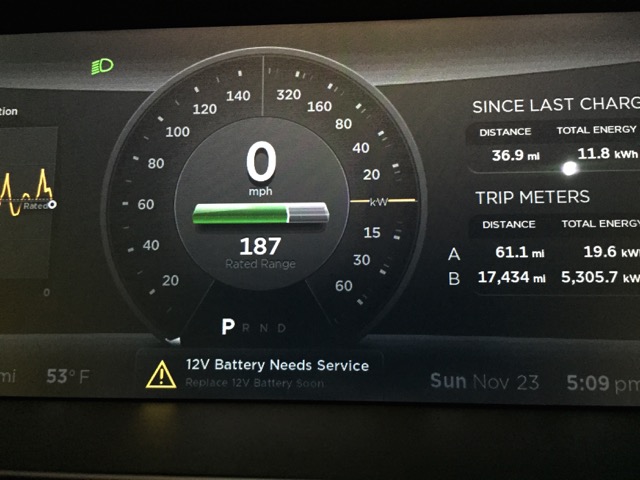 As with all insurance, trying to derive value from the plan really comes down to a "bet" on whether you think you might need coverage, and also whether coverage on the parts + labor would exceed the cost of the coverage itself.
Averaging 32,000 miles of driving per year, Tesla's extended warranty will last me a whopping 18 months. It costs $4,000 which backs out to $222/month over 18 months, plus a $200 per item deductible.
I used my historical Model S service records as a sample to see what could potentially be covered down the road with the ESA. I should note that other than the annual service cost of $600 which I've already paid, I've spent $0 for service so far.
12V battery failure (7 months)  (wouldn't be covered by extended warranty)
17″ screen reacting to static electricity (missing MCU ground)  (7 months)  (wouldn't be covered by extended warranty)
Sunroof rattle on back roads (shims added)  (7 months)   (wouldn't be covered by extended warranty)
UMC failure (8 months)  (may be covered by extended warranty)
Front right tire rubbing wheel well (11 months)  (wouldn't be covered by extended warranty)
Bad ball joint (11 months) (would be covered by extended warranty)
Leaky sunroof seal (12 months) (wouldn't be covered by extended warranty)
Charge port rings discolored (12 months) (would be covered by extended warranty)
Key fob falling apart (13 months) (wouldn't be covered by extended warranty)
Drive unit failure (15 months) (covered by infinite mile drive unit warranty)
Based on the above I would have had 2 or 3 of the 10 total issues that would have been covered by the extended warranty. One was purely cosmetic (charge port rings). The other two were not. A new UMC is $600, so paying $4,000 for warranty coverage for it makes no sense let alone it's not clear if the UMC is even covered. The bad ball joint is really the only thing of significant value that would have been covered and I find it difficult to believe that it would cost more than $4,000 plus the $200 deductible to replace.
Based on my own history with needing repairs, it doesn't seem to make sense for me to purchase the extended warranty. However there are big ticket items that could potentially go wrong and make the extended warranty bring tremendous value. Unfortunate (but rare) occurrences of Model S defects / failures as follows:
I rarely hear about a Model S needing big repairs which I hope is a testament to how durable the vehicle is, or it could mean Tesla is covering it on their own through more discreet service bulletins. I started a discussion/poll over on TMC to see how many owners actually had to pay for their service.
Summary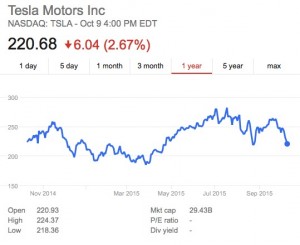 What am I going to do? My high mileage driving greatly reduces any value for purchasing Tesla's Extended Service Agreement.
Based on the data I've collected over the last 18 months and 50,000 miles of driving, the lack of having any major services leads me to believe that having a Tesla ESA is not a good investment for me.
Now, should I put my money aside for a just-in-case type of repair? Probably. But, let's be real. The lack of servicing is truly a testament to how amazing the Tesla Model S is. No parts to worry about, no major issues, and no out-of-pocket surprises.
My plan is to take the $4,000 I had set aside for the extended warranty and put it in Tesla stock ($TSLA). I believe in the company, love the car, and I think it's a far better investment than the Extended Service Agreement would be.