California must be sensing other states are strong contenders to win one of the prized Gigafactory locally. It is vigorously renewing its effort to appeal to Tesla Motors. The question is, does Tesla Motors need to build a Gigafactory in California, or does California need Tesla more?
The Gigafactory and the carrot stick
You have to hand it to Tesla to plan its move with mastership and boldly lead where no company has gone before. The ramification of the Gigafactory, as we covered a while back are very far reaching. Tesla Motors stands to gain a lot from building one of its Gigafactory in Arizona, where it was banned from selling directly, as well as Texas and New Jersey. This might entice these reluctant states to soften their stance on a manufacturer selling cars directly. But what about California? What's to gain there?
A Gigafactory in California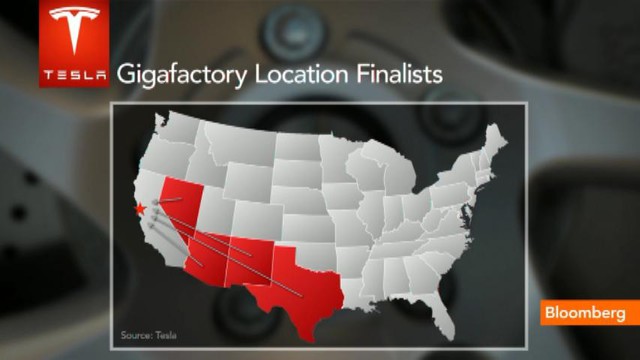 A Gigafactory in California would be good both the company and California, but for different reasons. Tesla would gain even more of a foothold in the state where it was born and thrived. It would gain more authority locally. Lastly, California, is a leading state when it comes to transportation and environmental actions and it needs to sustain that image. On the other hand, Tesla Motors would have a very real means of offering alternative energy and storage locally. It could either sell to utilities, or why not, to consumers directly with a micro-grid. Although California would be a good idea, the same can be said about other states.
ALSO SEE:  The strategy behind the state selection of the Tesla Gigafactory
In the end, California would gain more from a Gigafactory than Tesla. The State needs better energy management, not new utilities. It needs to create more jobs and get a grip on its chronic budget mismanagement. It also needs to continually show it is on the leading edge of renewables and alternative energy. The Gigafactory would be a flagship factory the state.
So far, California is courting the Tesla Motors' Gigafactory with a bipartisan bill, SB 1309 through a team of state senators sponsoring what is termed, an urgency legislation. These officials are Senate President Pro Tem Darrell Steinberg (D-Sacramento) and Ted Gaines (R-Rocklin) Notice a trend here? They are both "expressing intent to provide financial and regulatory incentives to expedite groundbreaking and construction of the plant in California." , according to the LA Times.
This is a great time to be alive, to witness the unbridled renewal of the automotive industry with industry segments we would have only dreamed of a decade ago. I remember a time when carmakers would sue California for imposing modest environmental measures on their car emissions. Now, states are again working with companies to sustain the local economy. My, how times have changed.
Image source: Bloomberg