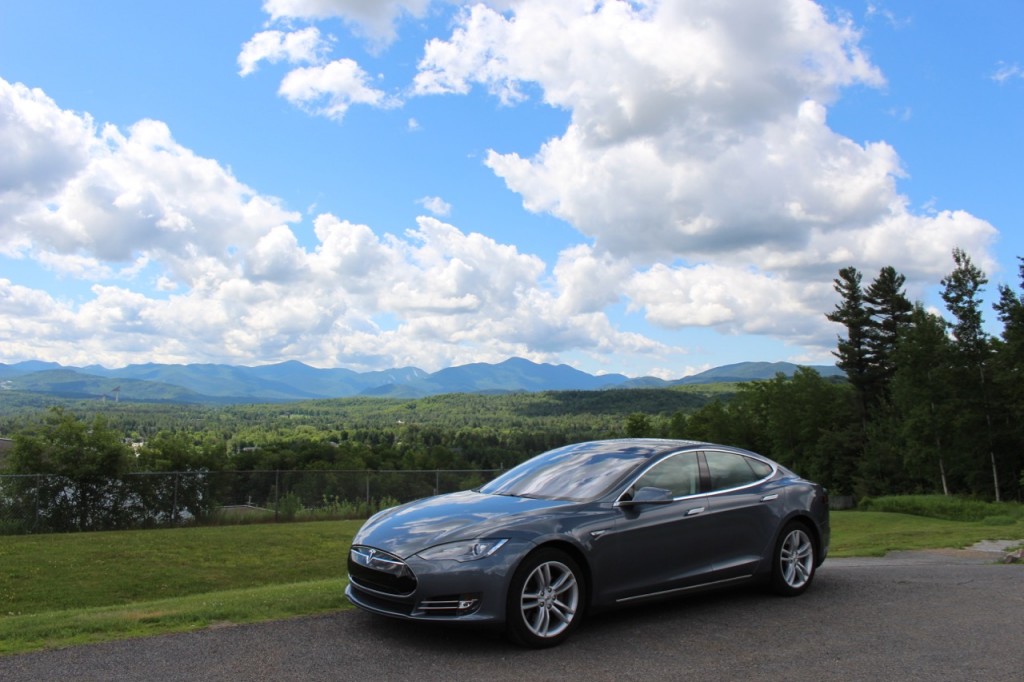 My recent roadtrip to Lake Placid, NY, a beautiful destination nestled within the Adirondack Mountains, gave me the opportunity to experience climbing mountains with the Tesla Model S.
Trip Planning
As with any Tesla road trip you need to make sure you've mapped out a charging plan for the trip, especially if the location takes you away from Tesla Superchargers. I was able to top off some charge at the Albany, NY Supercharger along the way but I knew this would be more of a challenge once I reached my destination. Tesla has been aggressively expanding their HPWC across hotels and popular destinations, but unfortunately Lake Placid, NY hasn't been one of them. PlugShare indicated that there were two charging options in the area.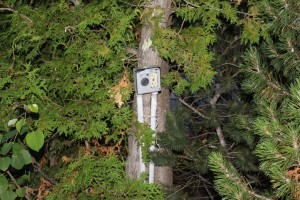 The first was at a Price Chopper grocery store which had a public (and free) J1772 charger. The store allowed people to use their chargers for up to 2 hours, but that wouldn't be enough time to receive a meaningful charge. Plus, this location was also not close to the hotel we were staying at.
The second option I found was a rather unusual entry on PlugShare that showed a charging spot with standard outlets and a NEMA L6-30A outlet. Tesla doesn't provide or sell a NEMA L6-30 adapter but I found one on Amazon and purchased it for the trip. Upon arriving at the charging location, I had to drive around a few times before finding a set of outlets attached to a tree in the back lot of the Crowne Plaza Lake Placid Hotel.
Having this reassurance that there's a dedicated parking space with working charger, and at my hotel, I knew I could get plenty of charge to get me around town and sightsee.
I struck up conversation with a maintenance-man who's worked at the hotel for over 20 years. After the usual "No they don't actually catch on fire" conversation (when will that ever end??), I was told that the hotel placed these outlets here for the purpose of plugging in engine heating devices for gas cars. This is needed during the frigid winters, but according to him EV owners are also more than welcome to use it, as needed. He said, "if you're paying for the rooms you're more than paying for the electric too". True.
Climbing Mountains
There's a group of Tesla owners that get together on occasion and drive their Model S' up Mount Washington. The timing has never worked out for me but it's certainly something that I look to do down the road. Whiteface Mountain is one of the larger mountains in the Adirondacks and has a peak of 4,865 feet. There's an access road that lets you drive up to 4,610 feet, but anything after that and you're on your own.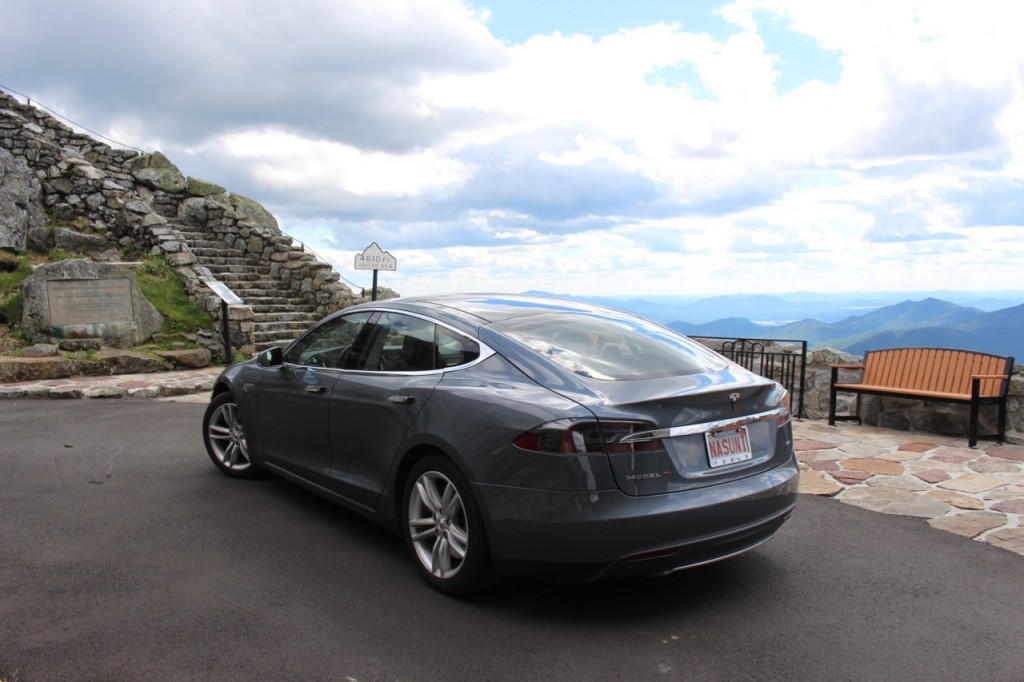 I've never driven up large mountains before in the Model S so my range anxiety flared up for the first time in a long time. Could I drive up the mountain without running out of battery?
Just to be sure I was planned out, I double checked my routes against EVTripPlanner and it confirmed that I could make it up the mountain as long as I had buffered 15% of range for the hillclimb. I ended up using 14% of my energy to climb the mountain and regenerated 7% on the way back down.
The drive up and down the mountain was absolutely gorgeous and it made driving the Model S more fun than it already is. I never touched my brakes the entire way down. Below is a video of my experience as captured through my BlackVue dashcam.
Summary
Climbing mountains with the Tesla Model S couldn't have been more fun. Finding charging locations, tackling the unknowns of traversing a large mountain and regen'ing all the way back down, all added to the amazing adventure.
We don't often take destination trips such as this, but this positive experience had us wanting to go back for more. Until next time.