Consumer Reports is back with a new reliability survey which places the Tesla Model S back into its recommended category, but making a grand entrance into the reporting organization's list of least reliable cars is the Model X.
The Model S has had an up and down relationship with Consumer Reports. Having once given the Model S P85D a near perfect score after it exceeded the maximum allowable point scoring system in several performance categories, the organization would later not recommend the Model S in its annual reliability survey citing a worse-than-average overall problem rate as reported by owners of the high priced electric sedan. The most recent 2016 reliability survey now has the Model S fairing better in quality and reliability than previously ranked. "Tesla's Model S has improved to average reliability, which now makes the electric car one of our recommended models.", outlines Consumer Reports in its 2016 Car Reliability Survey.
Tesla's technology-heavy Model X SUV on the other hand has been dumped into the reporting organization's 10 least reliable vehicles category, mainly due to the vehicle's flashy Falcon Wing Doors. "Model X SUV has been plagued with malfunctions, including its complex Falcon-wing doors.", says Consumer Reports. "The Model X launched with abundant problems, including frequent malfunctions of the falcon-wing doors, water leaks, and infotainment and climate-control system problems,"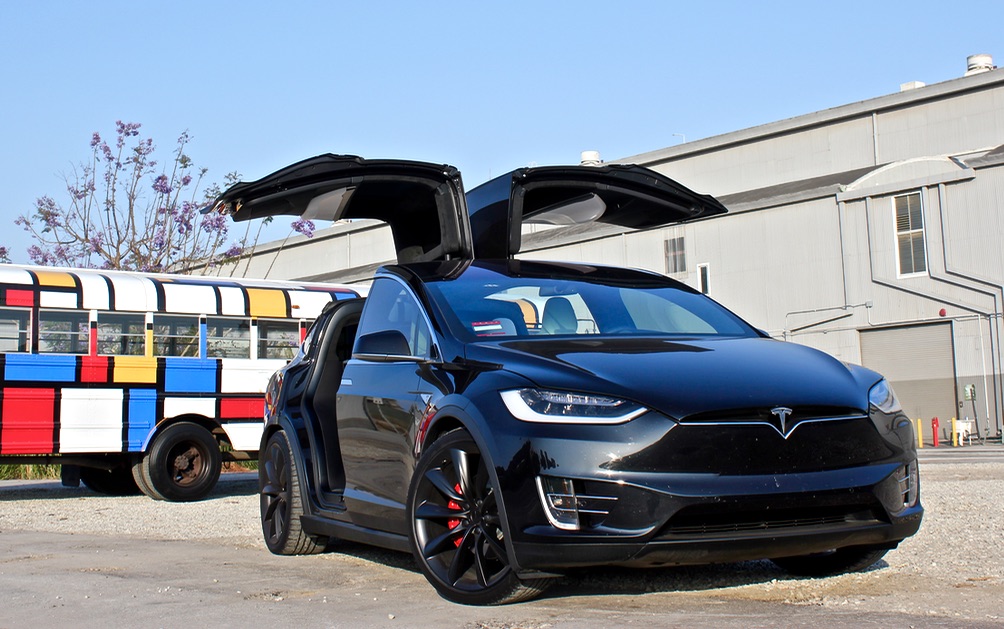 The Model X Falcon Wing doors have come under criticism by owners over the unpredictable nature of the dual-hinged electronically actuated doors. Though Tesla has continued to make substantial improvements in the safety and reliability of the complex doors through several Model X-specific over-the-air software updates, some owners continue to express the dangers of relying on sensor-laden doors for safety, drawing parallels to it being a dangerous vegetable chopper.
Complaints by unsatisfied owners weighed heavily on Consumer Reports low ranking for Tesla's first-entry into the SUV crossover market. "The electric-powered Model X is more showy than practical. It features rear doors that open up and out of the way, giving easy access to rear seats. But those massive doors take their time to open and close. The huge windshield extends up and over the front-seat occupants, making the cabin feel airy and futuristic. Buyers can opt for five-, six-, or seven-passenger seating configurations, but unlike every other SUV, the second row doesn't fold, which compromises utility."
What do you think of the newest Reliability Survey ranking Buick in the top spot and well above Tesla? Sound off in the comments below.