Elon Musk has officially become Twitter's most followed person. As of writing, the Tesla, SpaceX, and Twitter CEO has garnered a total of 133,075,610 followers, exceeding former US President Barack Obama's 133,042,018. Obama had held the title of Twitter's most followed person for several years running.
Musk is one of, if not the, most prolific users on Twitter today, maintaining a prominent presence on the platform through his steady stream of tweets about a variety of subjects and thoughts. Musk's follower count has seen steady growth, though his acquisition of Twitter last year likely accelerated the CEO's follower count among mainstream users.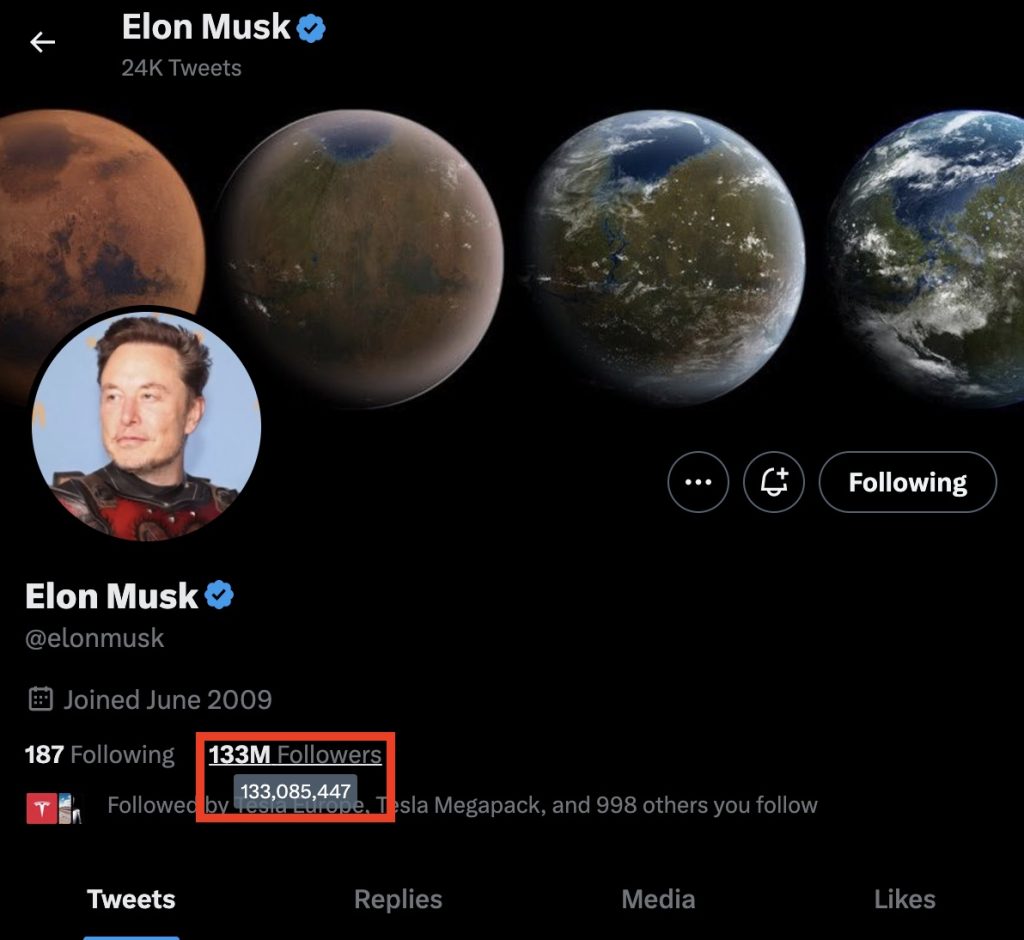 The Tesla CEO reached 100 million followers last June, and his follower count has only grown even more substantially since then. This culminated this month when the gap between Musk's and Obama's follower counts dropped to below 1 million. At the time, it seemed inevitable that the CEO would catch up and overtake the former US President. Sure enough, Musk caught up and overtook Obama's follower count on Twitter at the end of the month. 
Musk and the former US President's use of Twitter are vastly different. The CEO tends to use the platform for a variety of activities, from communicating with his customers and followers to off-the-cuff comments about multiple topics, including politics. Former US President Barack Obama, on the other hand, tends to use Twitter in a much more formal manner, posting announcements and measured posts frequently. 
The number of accounts that Musk and Obama follow are also notably different. Despite boasting over 133 million followers, Musk only follows 187 accounts on Twitter, while Obama follows a whopping 562,653. Both the CEO and the former US President receive a generous number of replies per post.
While it remains to be seen if Twitter's $44 billion acquisition price was justifiable, Musk has hinted that the social media company is closing in on profitability. Musk said as much during a Morgan Stanley conference, when he noted that Twitter was "close to the point where we're close to having the total expenditures for the company excluding debt roughly equal to debt." With this in mind, Musk noted that Twitter would likely have a shot at being cash flow positive in the second quarter of 2023. 
Don't hesitate to contact us with news tips. Just send a message to simon@teslarati.com to give us a heads up.