This is a free excerpt of our weekly member-only newsletter. Each week, we give you our take on the biggest stories of the week, our favorite photos & videos and much more. Become a member today receive all of Teslarati's newsletters.
I may have said this before, but the electric revolution is really starting to take shape. But, looking back on the developments over the last few years, "starting to take shape" doesn't really categorize the massive organizational shifts, intense capital commitments, and technological breakthroughs. I'd now like to claim that the electric revolution has caught its stride and is finally in full swing.
Across the world, from Nevada to Shanghai, Singapore, Croatia, and Sweden, the electric revolution is getting the worlds best minds and intense interest from all parties. In Nevada, Tesla has built the worlds largest battery factory producing 35GWh of lithium-ion batteries. The company is investing so heavily into EVs that investors are constantly concerned about their cash balance. Regardless of investors' concerns, Tesla is flying forward with another manufacturing plant in Shanghai, China.
At the same time, in another part of eastern China, Chinese startup NIO (Weilai in Chinese) is building hundreds of electric SUVs every day. The company, like Tesla, continues to plow capital into infrastructure (battery swap stations, stores, service centers, and supercharging stations). The company has delivered 15,000+ vehicles since starting production in June last year.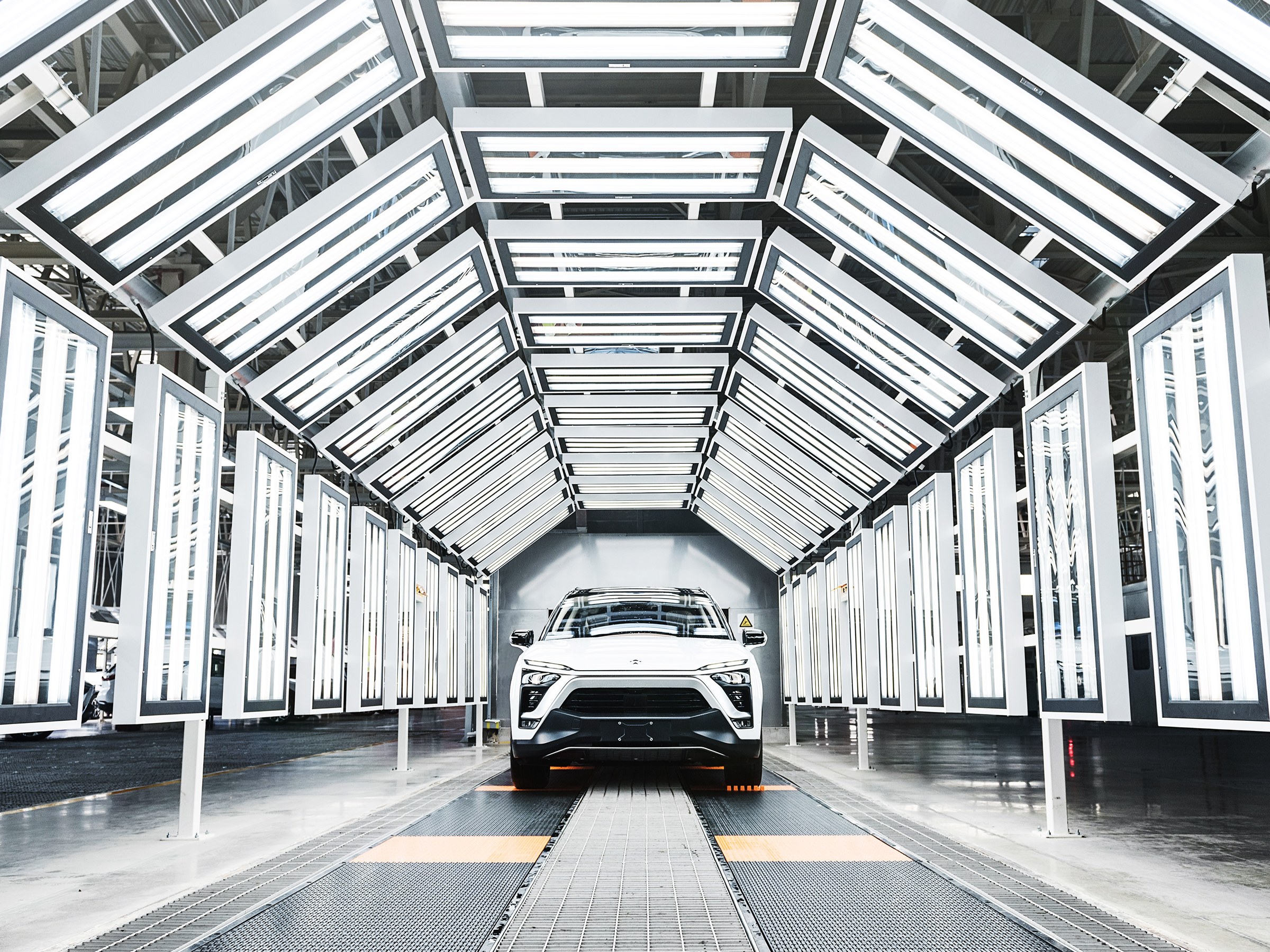 Just south of China, in Singapore, world-famous vacuum engineer and soon-to-be electric vehicle manufacturer, Sir James Dyson is investing hundreds of millions of dollars into next-generation vehicles. While its too soon to know whether his venture will be successful, Dyson is betting big with 400+ employees and $3.3B allocated to the project.
Another EV startup getting some serious traction is hypercar maker, Rimac. The company now employs over 450 people and has partnered with world-famous design firm Pininfarina and accepted investment from Porsche. Rimac's latest vehicle has a top speed of 285 mph (460km/h) and goes 0-60 in a mind-numbing 1.85 seconds.
In Sweden, former Tesla supply chain experts Peter Carlsson and Paolo Cerruti are working to build a gigafactory to meet the needs of European automakers. The company employs over 200 people and has begun construction of their large R&D facilities.
Clearly, there is a lot of interest in electric vehicles and how to bring them to market quickly. While these projects mentioned above may be some of the more exciting projects, I haven't even mentioned the traditional automotive leaders' plans. VW is earmarking $91B to spend on EV development, GM is looking to launch 10 new EVs between 2021-2023, and the Indonesian government is luring Renault and Volvo to build EV factories to meet EV production goals.
With the EV revolution in full swing, the team here at Teslarati is busy working to cover the biggest stories around the world. Just a few weeks ago, Simon was in Germany to explore Porsche's upcoming EV production plans. Next week, I'll be in Shanghai to check out NIO's strategy and their state-of-the-art factory. At the same time, Dacia will be traveling to Arizona, to see Nikola Motor Company's newest electric semi-trucks, and then off to New York to see Rivian's latest products at the New York Auto Show!
Disclaimer: This column does not necessarily reflect the opinion of Teslarati and its owners. Christian Prenzler does not have a position in Tesla Inc. or any of its competitors and does not have plans to do so in the next 30 days.