Faraday Future announced that it has entered into a partnership with Korea's LG Chem that will supply batteries for its upcoming line of electric cars. "LG Chem worked closely with Faraday Future to develop a tailored cell chemistry to optimize the range and safety of our mass-production battery hardware," said Tom Wessner, Faraday Future's vice president of global supply chain in a statement. Faraday claims that together the two companies will make products that have the highest energy density of any production automotive battery available.
LG Chem is one of the largest automotive battery manufacturers in the world and currently supplies batteries for the Chevy Volt and Tesla Model 3 competitor, the 238-mile range Chevy Bolt. It also supplies batteries to Volvo, Hyundai, Kia, Renault, and Ford, according to data compiled by Inside EVs. Of particular interest to Tesla fans will be the long range Roadster 3.0 battery upgrade also made by LG Chem.
"As a leading supplier of automotive cells and batteries, we are proud to work alongside Faraday Future as we work together to create the next generation of electric vehicles," said UB Lee, the President of Energy Solution Company, LG Chem. "Our progress so far represents a major step forward in battery technology, and we look forward to growing our partnership and co-developing hardware into the future."
There was a rumor earlier this year that LG Chem was being considered as a possible source for the batteries that will power the upcoming Tesla Model 3, but those rumors were quickly squashed by both LG Chem and Tesla. Nevertheless, LG Chem makes 18650 battery cells — the basis for all Tesla battery packs to date — and is a company Tesla could turn to in the future to help supply batteries for its automotive and energy storage products if necessary.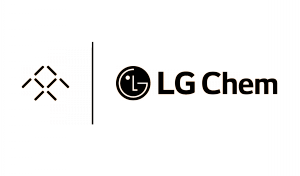 Faraday Future says the key to its cars will be its Variable Platform Architecture (VPA) which according to the company permits it to quickly build larger or smaller cars as the demands of the marketplace require. Faraday believes that having flexibility in design will allow it to respond more quickly than its competitors and allow for changes based on customer preferences.
Faraday test mules have recently been spotted on the roads in California. The cars are masquerading as conventional automobiles but have Faraday powertrains underneath. The testing will confirm parameters like range and durability of components. Just when Faraday plans to bring its first cars to the market is a closely guarded secret.
Spotted a #FaradayFuture car in the wild. Better than any Pokemon I've caught so far. Gotcha @FaradayFuture pic.twitter.com/Rh55t0ZtPX

— Paul Tao (@paultao) September 23, 2016
At the beginning of the electric car revolution, it was assumed that most car companies would manufacture their own batteries just as they always made their own engines. But the costs of keeping up with new technology soon became prohibitive and most automakers decided to let the battery companies do the heavy lifting. Today, Panasonic, LG Chem, and Samsung SDI are the dominant players in the field. With its new partnership with Faraday Future, LG Chem is hoping to keep slightly ahead of its competitors.