Our friends at the Verge had the opportunity to perform the first Tesla Model X test drive prior to the official launch this evening and this is what they had to say about it.
"If you're looking for the coolest SUV on the planet, I think you've found your answer" 
The Model X is available in the 90D and P90D version and boasts a 250 mile and 257 mile EPA rated range, respectively. The seven passenger Model X comes with an optional six passenger configuration that can easily be accessed through a large and unobstructed entry on each side of the vehicle opening.
As demonstrated by Elon Musk, the dual-hinged falcon wing doors are unlike traditional gullwing doors in that they do not swing outward. Rather, the Model X falcon wing doors pivot slightly outward before raising vertically above the vehicle.
The Model X receives a similar 90 kWh battery as the Model S 90D and P90D have. According to The Verge, a smaller capacity battery and lower price point battery will be offered in the future. The dual motor set up with Ludicrous Mode enabled provides 259 hp to the front wheels and 503 hp to the rear axle, enough to propel the luxury SUV from 0-60 mph in just 3.2 seconds. This is unheard of by any stretch of the imagination as far as SUVs go.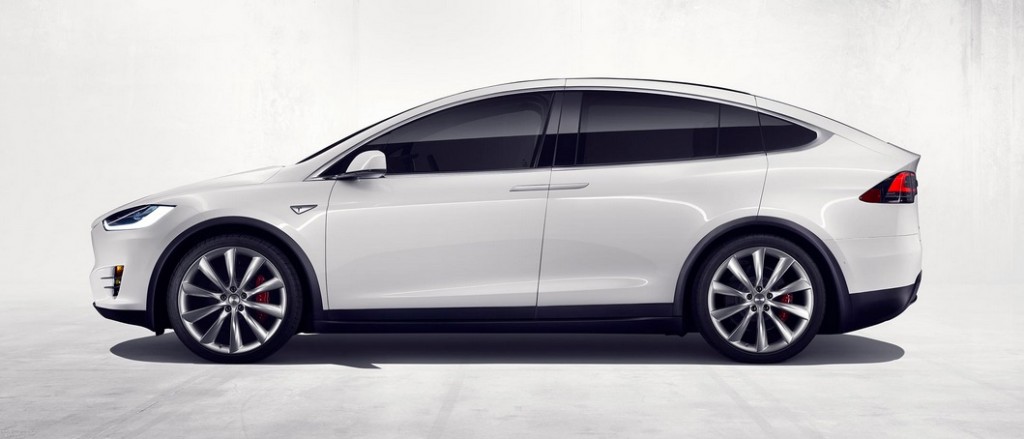 Like the later versions of the Model S, the Model X also comes equipped with Autopilot hardware. There's been no word on whether version 7.0 is currently installed on the Model X.
According to The Verge, "The remainder of the interior is Tesla typical: the seats look nearly concept-spec, mounted on thin, shiny posts that open up additional storage space around the floor of the vehicle. (The third row folds down, but the second row does not.) The dash will be immediately familiar to anyone who's seen a Model S, with a full LCD instrument cluster and 17-inch display in the center stack. The user interface, for better and worse, is identical to the S, apart from pictograms of the car that have been updated for the X."