Renown white hat hacker Jason Hughes, best known for his discovery of a P100D badge embedded within Tesla's firmware which led many to believe that the announcement of a 100 kWh battery pack was imminent, is at it again – this time uncovering a way to alter the exterior color of the in-dash Model S.
Having undergone a complete vinyl wrap in beautiful 3M glossy yellow on his wife's P85, Hughes thought it would be fun to color-match the Model S displayed on the vehicle's center touchscreen and instrument cluster to that of the same yellow.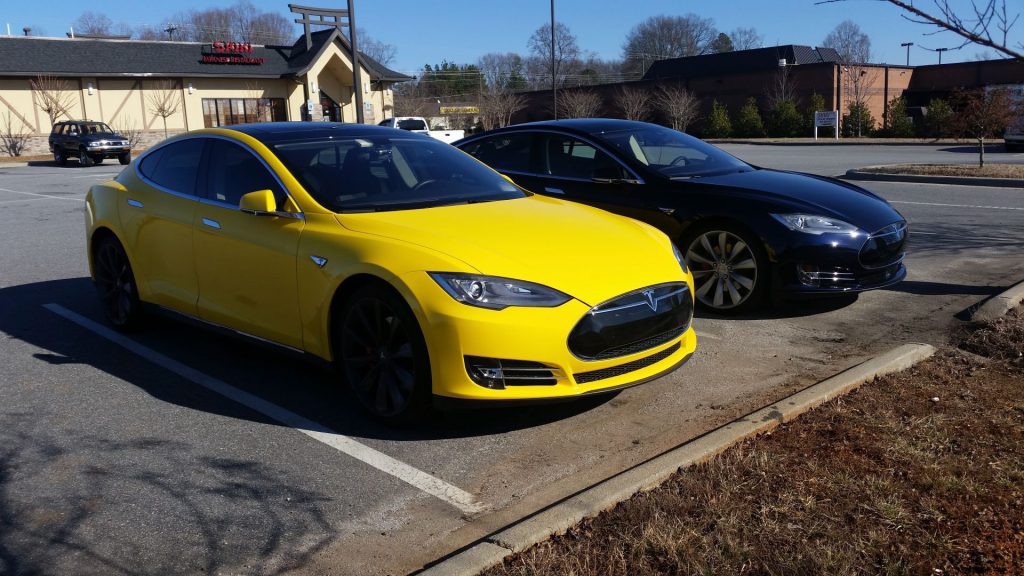 Tesla Model S P85 wrapped in 3M glossy yellow. Source: Jason Hughes. Used with permission.
Underneath the gorgeous yellow exterior wrap is a Pearl White Model S, the same color that gets presented across much of Tesla's user interface.
Hughes tells Teslarati, "Starting with v7.0 they added an internal variable called 'carColorOverride'.  Took a little fiddling to figure out what exactly to set it to in order to make custom colors, but I finally got it."
In other words, by adjusting the value assigned to that variable, through trial and error he was able to come up with a combination that best resembled the glossy yellow. Hughes documents this in a TMC post stating that four comma delimited values were present, each representing hue, saturation, reflectiveness, and white.
The end result is personalization at its finest. A vinyl wrapped Model S in glossy yellow with firmware to match.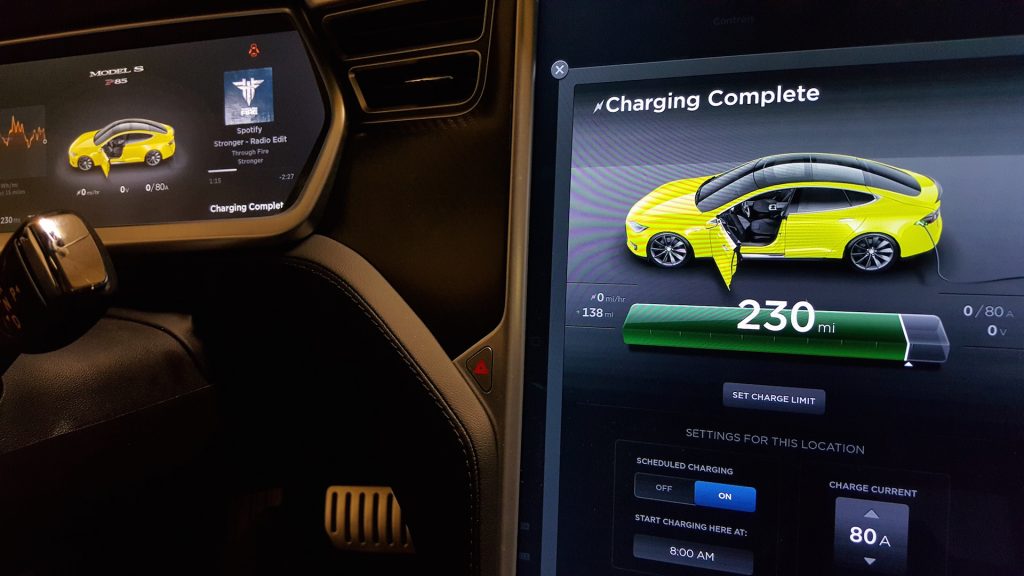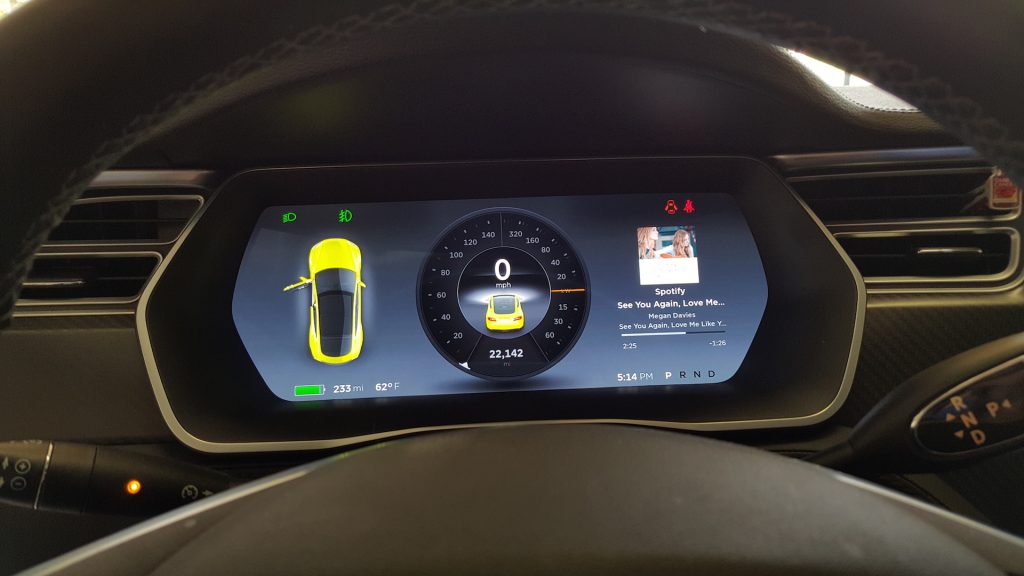 Hughes tells us that he also swapped out the instrument cluster from his wife's first generation P85 with one from a second generation Model S that has higher resolution and better visibility in sunlight.
At the moment Hughes has not attempted to hack Tesla's mobile app in order to apply the same color treatment to the in-app vehicle. Hacking truly is a gift.