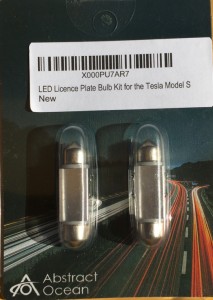 I saw a tweet recently from @abstract_ocean, makers of the popular FobPocket, that caught my attention because of its mention of a new LED License Plate Bulb Kit available for the Tesla Model S. In all of my time spent on Twitter, never have I actually bought a product because of a promoted tweet, but I did this time.
Here's my review of the LED License Plate Bulb Kit for the Tesla Model S.
What is an LED License Bulb Kit?
As its name implies, the paperbacked kit contains two LEDs that is meant to replace the factory license plate bulbs on the Model S.
You can get the kit directly from Abstract Ocean with free shipping to US customers, or through Amazon Prime which typically provides a quicker 2 day shipping method.
Why Get it?
The Model S is the ultimate high-tech car so having a set of high-tech LED lighting for the rear license plate would only seem natural. Not only does it look great, but LEDs are more efficient (although on a minimal scale), have a longer life and shine crisper and brighter.
I'd say the real benefit is in the way it looks. Despite the efficiencies in using LEDs versus the standard bulb, this upgrade is mainly for cosmetics.
Installation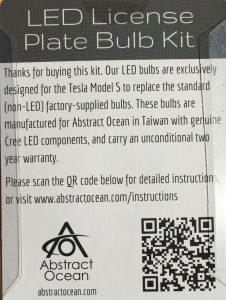 The install for the LED kit is really easy. In typical Abstract Ocean manner, simple documentation retrieved via a QR code is provided within the packaging. This is a nice touch as it saves from wasting paper but it also allows them to easily tweak and update documentation as needed without having to reprint paper instructions. Everything is retrieved digitally.
Other than a phillips screw driver and 5 minutes of your time, there's nothing else needed for the upgrade.
The process is really simple:
1) Unscrew and remove current bulb cover (phillips screw driver needed, be careful not to scratch anything)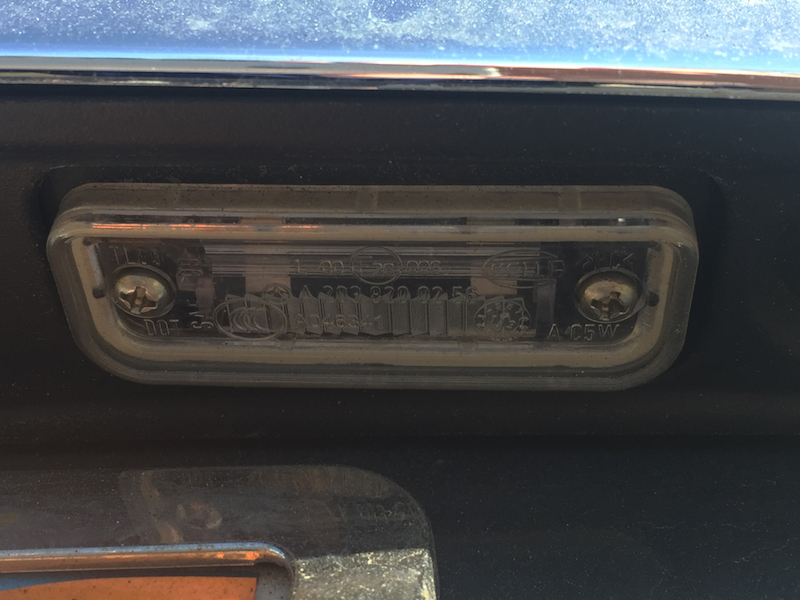 2) Remove bulb.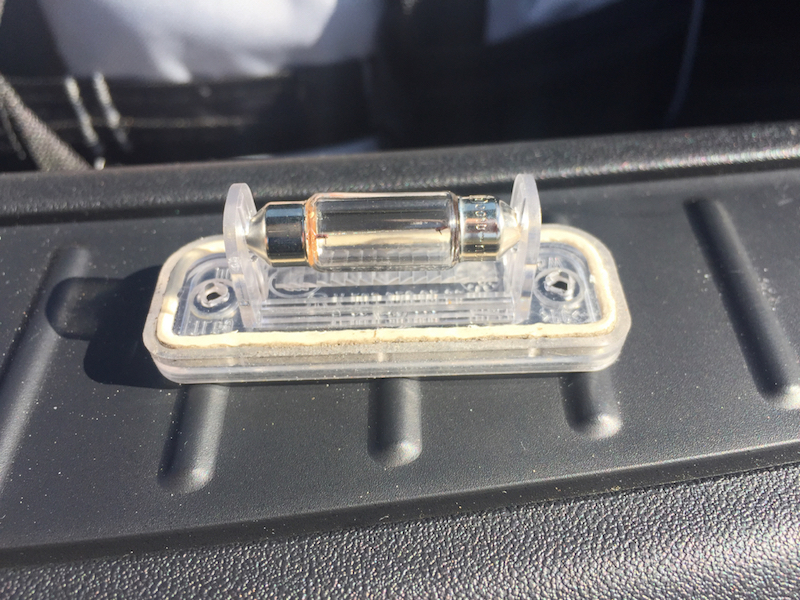 3) Insert new one (pay attention to their instructions on +/- orientation; + to the left)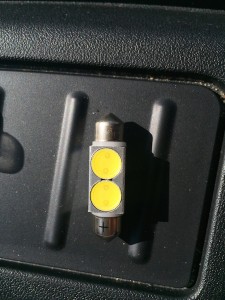 4) Replace and re-attach bulb cover.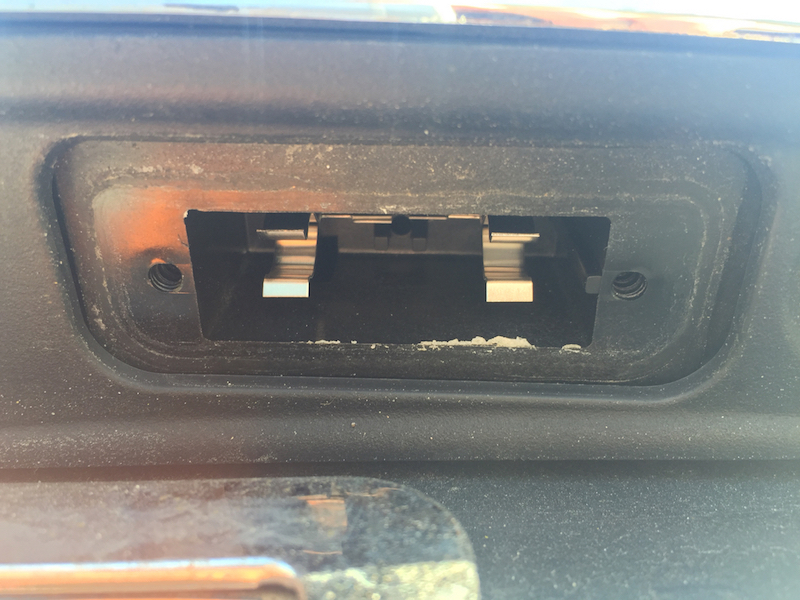 5) Repeat on the other side.
And you're done! Probably the easiest and fastest Tesla DIY project you'll ever do.
Summary
There's no question that this is a minor upgrade for the Model S, and I did it mainly because I liked the idea of having LED lights back there for the reasons I mentioned before. Admittedly, I don't get to see them much since I'm in the driver's seat, but I often wonder if people behind me would even notice the change.
At $21.99 the LED License Plate Bulb Kit is a very inexpensive upgrade that's well packaged, well documented, easy to install and looks great. The kit is exactly what it claims to be and I have no regrets purchasing it.