Rivian's CEO RJ Scaringe has teased Jurassic Park-style self-driving tours with the company's all-electric R1T pickup truck and R1S SUV several times now, but specific details on the car maker's autonomy approach have been few and far between. Oliver Jeromin, Rivian's Associate Director of Self-Driving, recently shed some light on the matter during an interview with TechCrunch.
"We want to embrace the challenge," Jeromin said in response to a question over Rivian's goal of bringing Level 3 autonomous driving to its vehicles versus other approaches. "There are mobility companies that are working on Level 4, and they're looking at it kind of from the top down, coming from 4 or 5 for more fleet applications possibly… We want to get a feature into our customers hands sooner than possibly some of those other systems might be fully vetted," he said.
Rivian's electric lineup will enable this type of self-driving capability using a suite of cameras, radar, ultrasonic sensors, high-precision GPS technologies, and two cleverly-placed LiDAR. Such features are similar to those found in Tesla's cars for the same purpose; however, where the two companies differ at the moment is notable. Rivian's system is being developed to have a two-part monitoring system determining its full self-driving suite's behavior based on driver input rather than a single requirement for hands to be on the steering wheel.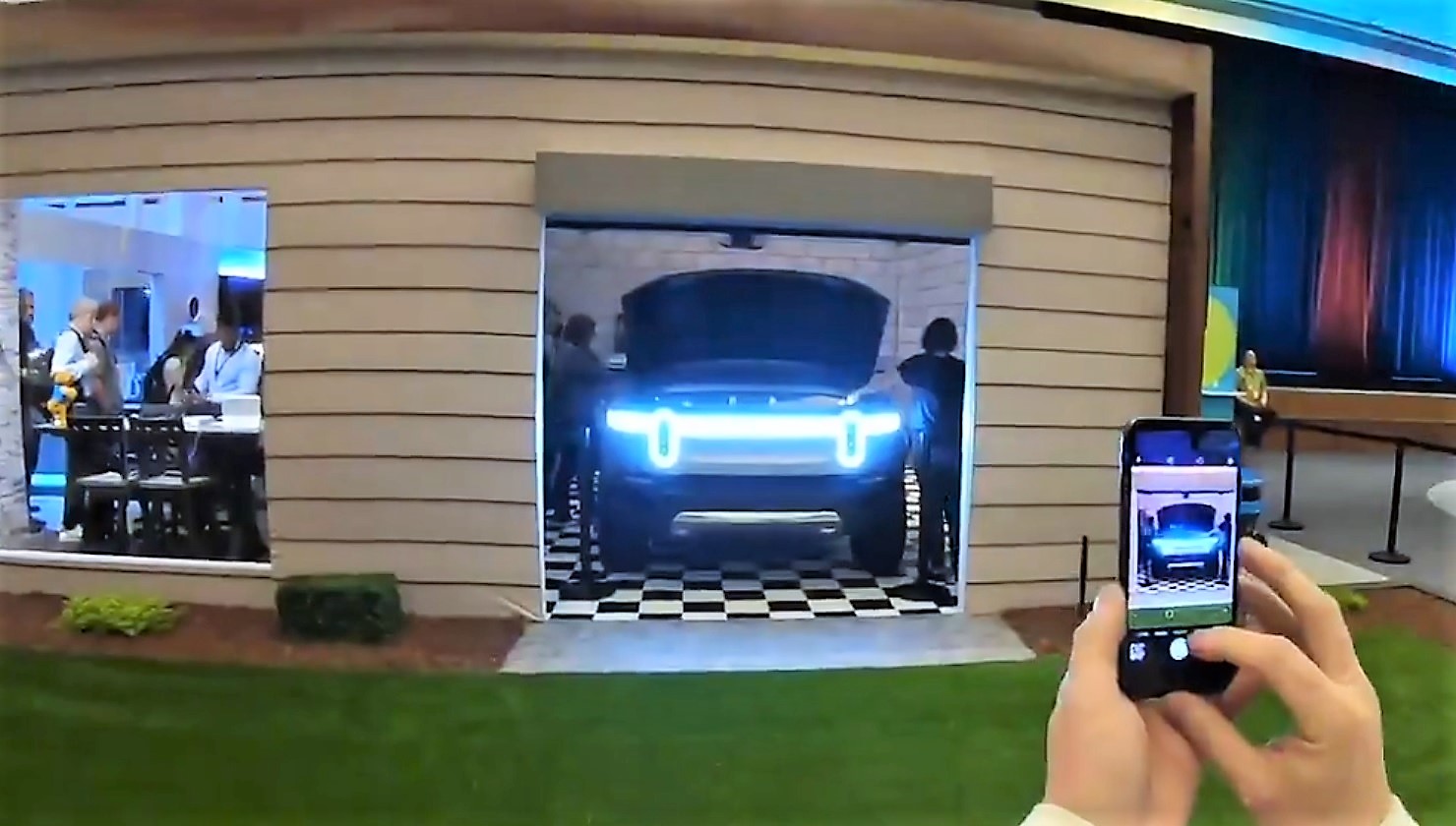 "We're building a driver-monitoring system so it's not just one sensor like a torque input sensor – like if a driver actually wants to disengage the longitudinal and lateral controller," Jeromin explained. "There going to be a driver-monitoring camera, and there's also going to be hands-on wheel sensors."
In other words, Rivian's full self-driving system will ignore driver input unless it is determined to be intentional. A Level 3 self-driving system can handle most aspects of driving, so if a driver wants their vehicle to behave differently than its programming is carrying out, the car will use the camera and sensors in the cabin to determine whether to proceed. If, say, the wheel is bumped from the driver shifting around in their seat for some reason, the safety procedures will know it was an accident.
"It's really trying to determine the driver's intention because if…you inadvertently give the steering input to the steering controller…the driver monitoring camera will see that you're not looking at the road, and you also don't have both hands on the wheel," Jeromin clarified. "So, we'll have to ignore that input from the human to understand that they're not intending to change lanes. They're actually just doing something else while the vehicle is in control."
Tesla has also installed cameras to monitor activity in vehicle cabins, but the purpose isn't exactly to monitor the driver's intentions. Rather, Tesla Network passengers will be recorded to ensure any damages caused can be remedied. "It's there for when we start competing with Uber/Lyft & people allow their car to earn money for them as part of the Tesla shared autonomy fleet. In case someone messes up your car, you can check the video," CEO Elon Musk replied on Twitter to a Tesla owner's inquiry about the tiny camera inside the rear view mirror. "Also, it can be used to supplement cameras on outside of vehicle, as it can see through 2nd side windows & rear window…Only external cameras are being used right now, so internal is not enabled. When it is enabled, we'll add a setting to disable internal camera."
As Rivian continues to develop its manufacturing process to bring the R1S and R1T to market, it will be interesting to also see what differences and similarities the car maker will have with other companies working on full self-driving vehicle software. Tesla has billions of miles in Autopilot-driven customer data to use for training of its self-driving program, so perhaps Rivian will eventually share its plan to close the gap.
Watch TechCrunch's full interview with Rivian's staff below: