While a great deal of work remains before SpaceX and NASA are ready to set a date for Crew Dragon's inaugural astronaut launch (Demo-2) both teams continue to actively prepare for the milestone mission.

Most recently, NASA has published photos detailing a critical (and literal) dress rehearsal with astronauts Col. Bob Behnken and Col. Doug Hurley, set to become the first astronauts to ride SpaceX's Crew Dragon to orbit and dock with the International Space Station (ISS). This particular test centered around the process of suiting up in SpaceX's iconic, custom-built spacesuits and simulated pre-launch procedures in a Crew Dragon simulator located at SpaceX's Hawthorne, CA headquarters.
A literal dress rehearsal
On Thursday, an official NASA Astronaut account tweeted that SpaceX's first two Commercial Crew astronauts had recently completed a dress rehearsal test of the spacesuits that they will wear during Crew Dragon's inaugural crewed launch to the ISS. Bob Behnken and Doug Hurley participated in a full "suit-up & leak checks" rehearsal with their iconic SpaceX-built suits and the same Ground Support Equipment (GSE) hardware that will be used during Demo-2. This dress rehearsal also serves to familiarize the SpaceX and NASA ground support crew with the astronaut suit-up process, and multiple technicians and flight engineers are visible in the background.
The new spacesuits made their press debut last summer at a media event held at SpaceX headquarters in Hawthorne, California. Not only are they uniquely beautiful and modernist, but SpaceX's spacesuits are also designed first and foremost with functionality in mind. SpaceX hired its own team of seamstresses and focused heavily on integrating 3D printing into suit production, resulting in an end-product that is simultaneously strikingly minimalistic and extremely usable. For example, the helmets Behnken and Hurley are seen wearing use 3D printing to integrate extremely complex life support systems, a built-in microphone and speaker communications array, a seamless multi-hinged visor, and more.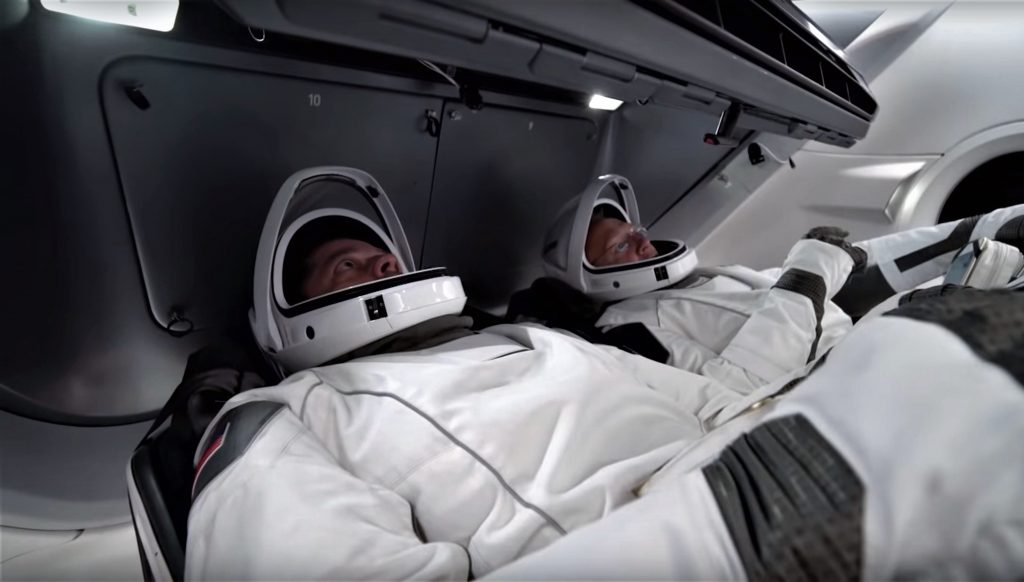 The suits are also designed to allow for easy maneuverability and a seamless user experience within the Dragon capsule. The attached gloves of the suit use conductive leather to allow the astronauts to interact with the Crew Dragon's primary controls, a set of large touchscreens. Apple iPads will additionally be mounted directly on the thighs of the astronauts to serve as an even more convenient (and redundant) method of interfacing with Dragon's controls, among other things.
While the suits are designed to be pressurized to support the astronauts in the event of a life-threatening event that may occur aboard Dragon, they are not meant for spacewalks or prolonged exposure to the vacuum of space.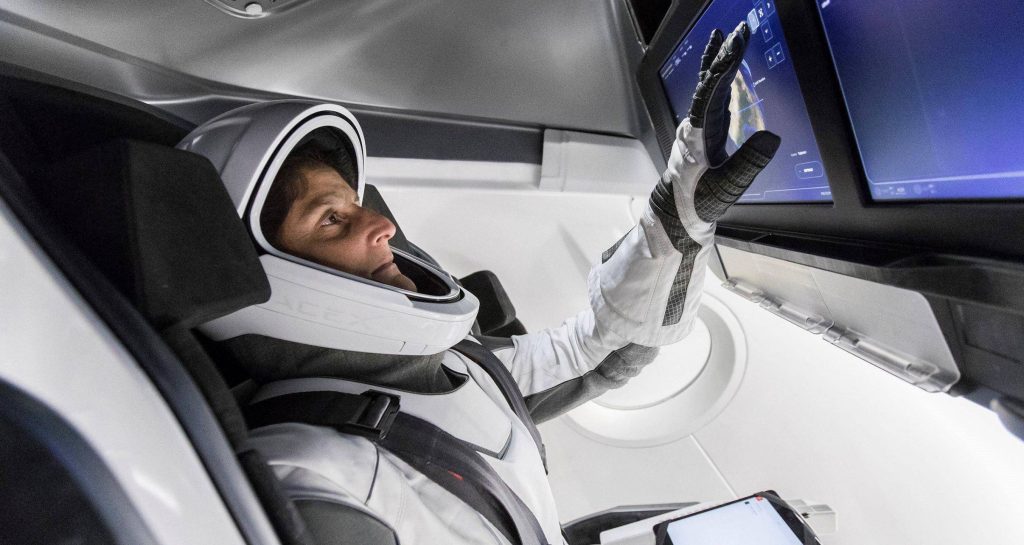 Behnken, Hurley, and other Commercial Crew astronauts have been included in the development of their suits since day one and each flight suit has been carefully tailored to fit each future Crew Dragon astronaut. Having the opportunity to run through a launch day dress rehearsal allows everyone in the process to become familiarized with the specialized procedures that will occur ahead of boarding the Dragon capsule.
Crew Dragon sidesteps the norm
Unlike previous crewed NASA launches, SpaceX plans to have astronauts board Crew Dragon before launch vehicle fueling begins. This new approach to crew loading has become known as "Load-and-Go." This procedure is extremely familiar to SpaceX, as the company supercools the liquid oxygen and kerosene propellant used by Falcon 9 and Heavy to significantly improve the performance of both rockets.

SpaceX has made the rational argument that boarding astronauts before fueling is actually significantly safer than the traditional method of ingressing astronauts while the rocket is fully fueled. Once inside Crew Dragon, the spacecraft's SuperDraco abort system would be armed, theoretically protecting its astronauts from any conceivable explosion-related vehicle failure, whereas a fueled rocket failing during ingress could easily kill anyone in close proximity for the boarding procedure.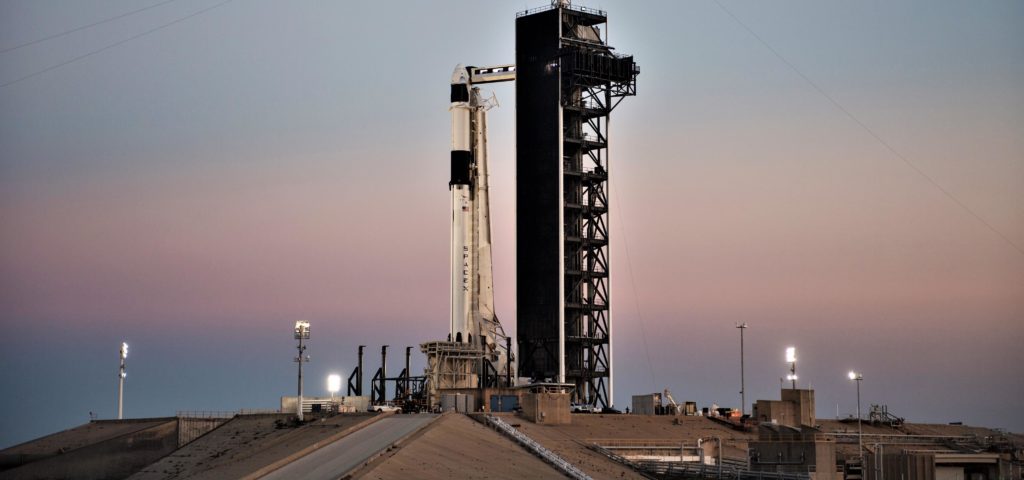 According to NASA, possible dates for Crew Dragon's Demo-2 astronaut launch debut are under review. In a mid-July conference call with SpaceX and NASA officials, neither were particularly confident that Demo-2 would be ready to launch before the end of 2019, although they specifically did not rule the possibility out. More likely than not, Crew Dragon Demo-2 will slip into early 2020 as a result of a catastrophic explosion that destroyed Crew Dragon capsule C201 during static fire testing earlier this year.
Check out Teslarati's newsletters for prompt updates, on-the-ground perspectives, and unique glimpses of SpaceX's rocket launch and recovery processes.