For the first time ever, SpaceX has successfully launched and landed the same Falcon 9 booster on four separate orbital-class missions, pushing the rocket's Block 5 upgrade one step closer to realizing its ambitious design goals.
After an unprecedented lull of more than three months between launches, SpaceX has successfully returned to flight with its internal Starlink-1 mission, simultaneously crossing off multiple rocket reusability milestones. In terms of value added, Falcon 9 booster B1048's reflight was the most important non-satellite achievement of the mission.
Impressively, B1048 has now successfully launched and landed on four separate occasions, a first for all Falcon 9 or Heavy boosters. Some nine minutes after lifting off from Cape Canaveral, Florida's LC-40 launch pad, B1048 came to a gentle, near-bullseye halt aboard drone ship Of Course I Still Love You (OCISLY), stationed some 630 km (340 mi) northeast of the Florida coast.
With the successful completion of Starlink-1, B1048 alone has now collectively supported the launch of more than 35 metric tons (77,000 lb) into Earth orbit, as well as the first attempted (but sadly unsuccessful) commercial Moon landing attempt as part of its third launch in February 2019. This particular tidbit is noteworthy because it likely makes B1048 the first Falcon 9 booster to help orbit more than twice the payload mass it would otherwise be capable of launching in a single mission, an impressive reminder of the game-changing success of SpaceX's reusable rocketry development.
Even then, B1049 is likely close on B1048's heels – if not already ahead of the booster – in terms of the mass of satellites it has singlehandedly helped to place in orbit.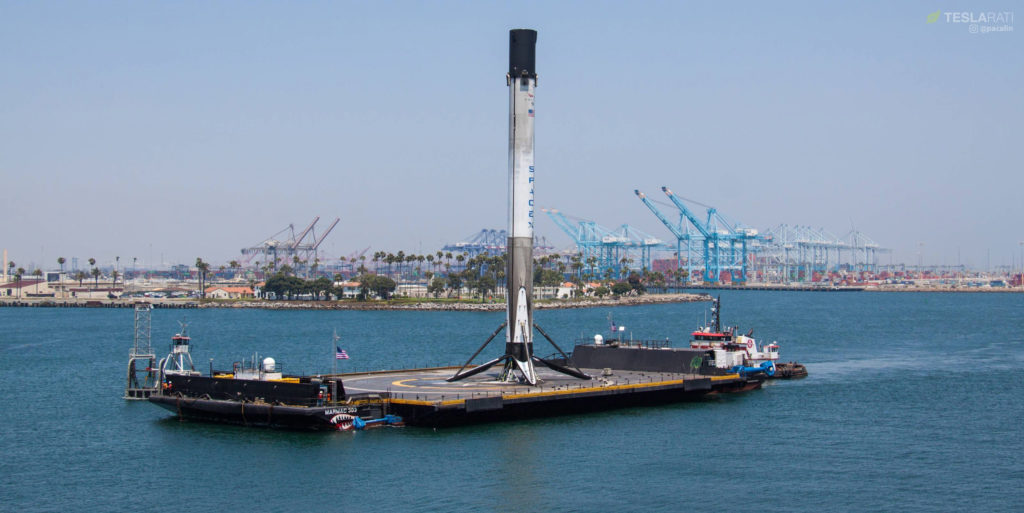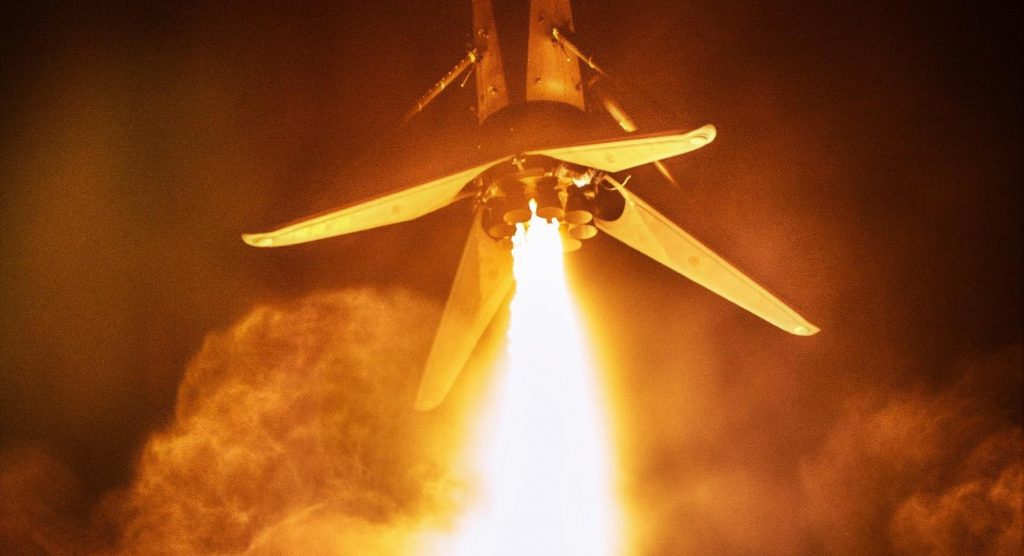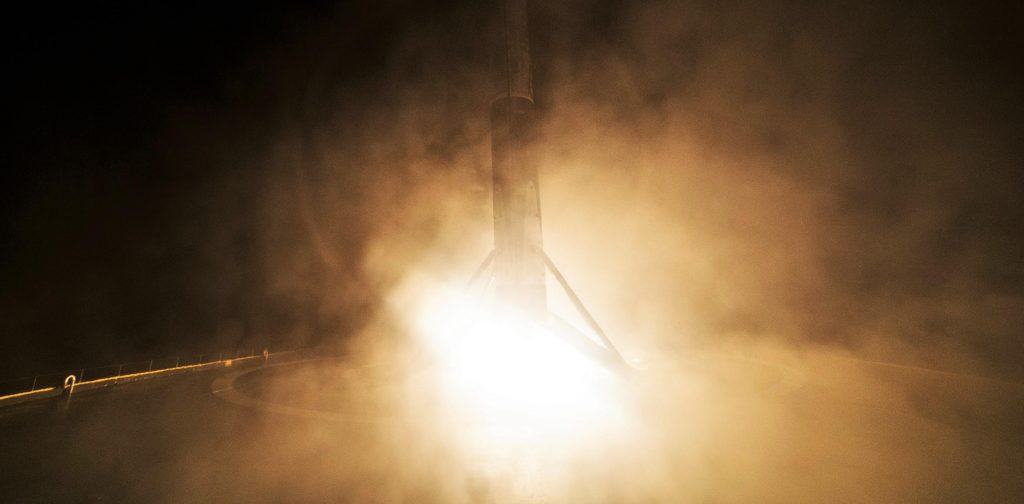 Aside from Falcon 9 B1048's historic fourth launch and landing, Starlink-1 also marked the first time SpaceX has launched a flight-proven payload fairing, a huge step towards ensuring that nearly all future Falcon launches are up to 80% flight-proven and 80% reusable. Starlink-1's payload fairing previously flew on Falcon Heavy Block 5's Arabsat 6A launch debut back in April 2019, essentially a worst-case scenario for fairing reuse.
That successful reuse in spite of the fairing's exceptionally extreme launch and recovery conditions suggests that almost any fairing recovered in the future will capable of at least one reuse, be it on internal Starlink missions if not customer launches. CEO Elon Musk has previously indicated that Falcon 9 (and Heavy) fairings represent approximately 10% of the cost of Falcon 9 launches, meaning that each set of halves has a price tag of roughly $6 million. Additionally, it's believed that Falcon fairing production has some of the longest lead-time aspects of any aspect of SpaceX rocket manufacturing, to the point that fairings could easily become a bottleneck for launch cadence without expensive production facility upgrades.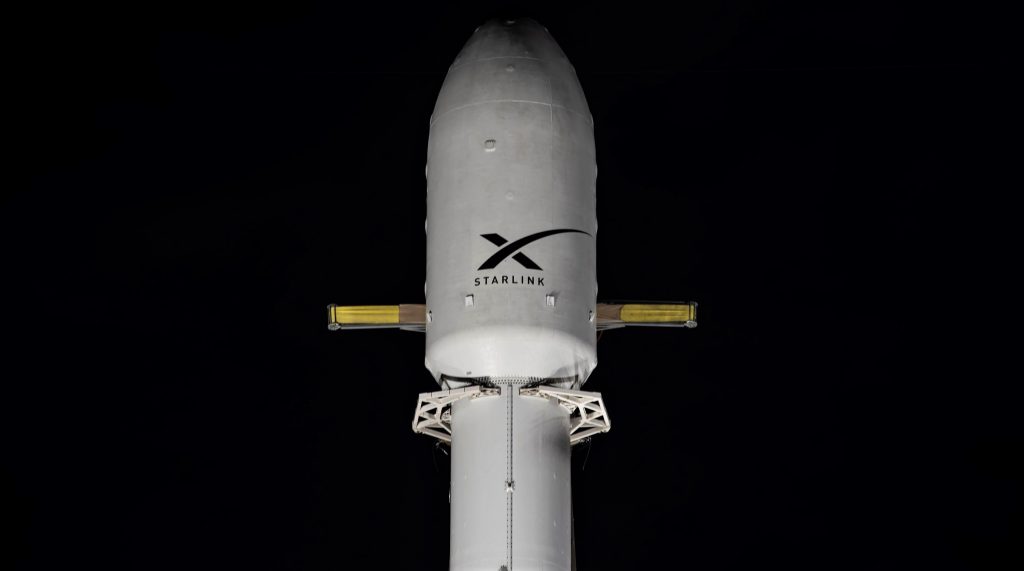 Instead, SpaceX may have chosen to spend a similar amount of time and money making Falcon fairings routinely recoverable and reusable. That program crossed a turning point in June and August 2019, when fairing recovery ship GO Ms. Tree (formerly Mr. Steven) successfully caught two fairing halves in a row, unequivocally proving that the challenging catches are repeatable. Three months later, November 11th's Starlink-1 launch has also proven that fairings can be reused even without a successful catch, meaning that it will likely be far easier and far more viable to reuse fairings that have been saved from ocean baths.
Unfortunately, SpaceX had to call off an attempted dual recovery of both fairing halves and GO Ms. Chief's first operational catch attempt due to high seas in the recovery area. Prior to her remaining, similar sea conditions destroyed and broke off two of Mr. Steven's arms while traveling to the recovery area, and SpaceX has clearly learned from that experience.
SpaceX's Starlink-1 launch webcast can be watched in full at the link below.
Check out Teslarati's newsletters for prompt updates, on-the-ground perspectives, and unique glimpses of SpaceX's rocket launch and recovery processes.