Eccentric Japanese billionaire Yusaku Maezawa — known for collecting modern art and founding online fashion retailer Zozo — has stepped down as CEO to free up time and money for his privately-chartered launch around the moon.

Set to launch no earlier than 2023 on what is expected to be SpaceX's first crewed, circumlunar Starship launch, Maezawa stated in September 2018 that he had arranged to pay SpaceX a huge amount of money (likely several hundred million dollars) for that right. Along with resigning as CEO of Zozo, Maezawa will sell ~85% of his 36% stake to Yahoo Japan, giving the conglomerate a 50.1% ownership stake of Zozo and Maezawa a $2.3 billion cash windfall.
As noted by Business Insider, when asked by a follower if he had any money after an announcement that he would sell off a portion of his extensive art collection in a Sotheby's auction, Maezawa admitted that he frequently has "no money" because he spends it "right away", inadvisable but admittedly in-line with his eccentric reputation.
The resignation and sale comes just weeks after SpaceX successfully completed Starhopper's second and final launch, reaching an altitude of ~150m (500 ft) with the power of a single Raptor engine. During a September 2018 SpaceX press event, Maezawa announced that he had come to an agreement with the company to buy the entirety of Starship's first crewed mission around the Moon. The billionaire's motivation: gifting the 8-10 available 'seats' to some of the best artists in the world in a project known as dearMoon.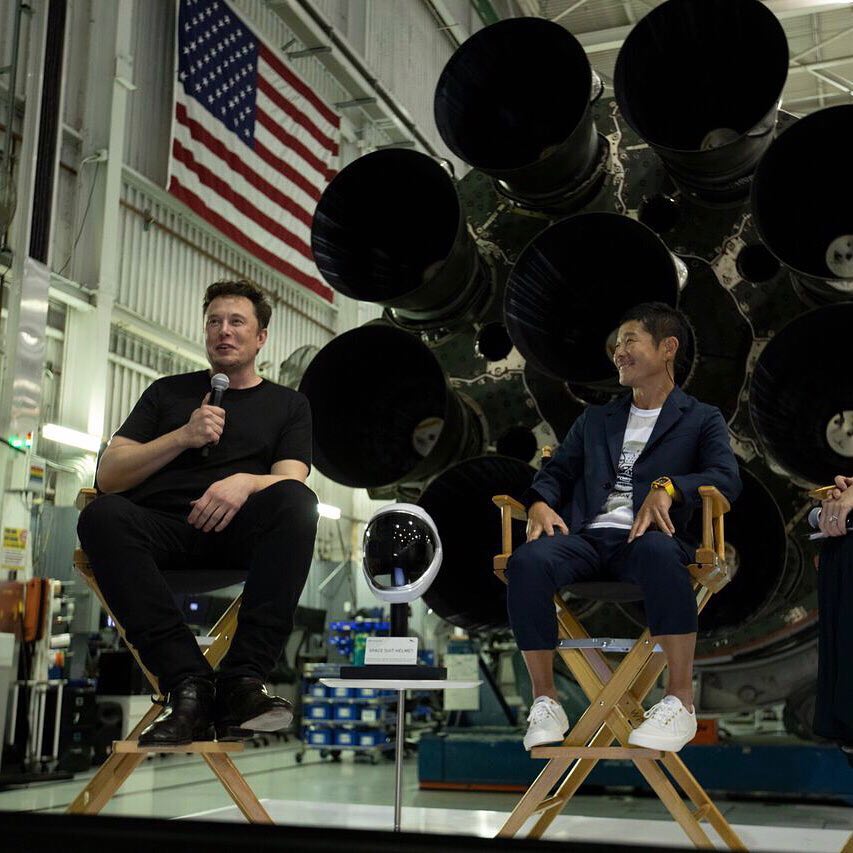 At the same event, SpaceX CEO Elon Musk estimated that the company's Starship program would cost anwhere from $2B- $10B and confirmed that the bulk of Maezawa's contributions would go directly towards the rocket's development costs. Business Insider also quotes Musk as stating that "[Maezawa is] paying a lot of money that would help with the ship and its booster – ultimately paying for the average citizen to travel to other planets." Alongside Yusaku's frank Twitter acknowledgment that he may not be the most financially responsible individual and repeated indications that he is extremely proud of Zozo, it's safe to surmise that the decision to resign was not easily made.

More likely than not, now that SpaceX has completed its Starhopper flight program and is on the verge of its first Starship prototype flight tests, Maezawa simply needs money – and a huge amount of it – to continue fulfilling his contractual commitment to SpaceX. Even if a significant portion of the $2.2-2.3B cash payout he is set to receive goes to settling old debts, the Japanese billionaire should now have more than enough assets to fully fund his SpaceX contract.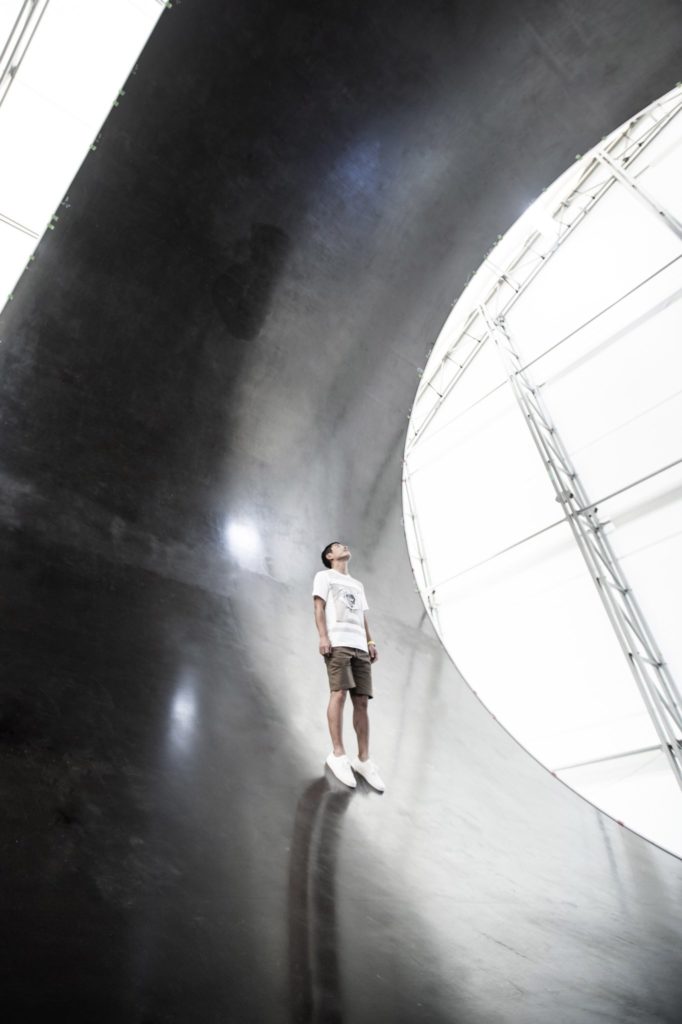 At the time, SpaceX had partially completed pieces of the megarocket – then referred to as BFR – in a makeshift development facility at the Port of Los Angeles, pictured above with Maezawa. Since then, SpaceX has renamed the rocket to Starship, drastically redesigned it, and relocated all production operations to Hawthorne, CA, Boca Chica, Texas, and Cocoa, Florida.
Currently, SpaceX is developing twin Starship prototypes at launch and landing test facilities in Boca Chica, Texas ("Mk1") and in Cocoa, FL ("Mk2"). Musk recently visited the facilities and announced that he is planning to present a technical Starship development update as early as September 28th.
According to an interview posted on WWDJapan.com as part of a September 12th Zozo press conference, Maezawa explained that he believes he made some missteps while serving as Zozo CEO, negatively affecting the company's bottom line. He believes that more team-oriented business practices and a change of leadership could help to improve the company, which is currently holding its head well above water but still likely to far fall behind its FY2019 performance goals. It's also hoped that selling an ownership stake in the company will give Yahoo Japan the flexibility to grow Zozo and improve its global reach.
The role of Zozo CEO now goes to Kotaro Sawada who accompanied Maezawa on stage at the announcement event along with Yahoo Japan's president, Kentaro Kawamata. According to Forbes.com Maezawa stated that "Sawada is the exact opposite of my instinct-based management and adept at management based on logic, like crunching data and testing things out first."
While Yahoo Japan will look to expand Zozo and the associated online shopping mall Zozotown to compete with other online retailers such as Amazon and Rakuten, Maezawa says that he will turn his attention to achieving his personal goal of a trip around the moon. He mentioned that he plans to fly to space prior to his circumlunar flight in 2023 and will spend much of his time training and learning foreign languages for spaceflight.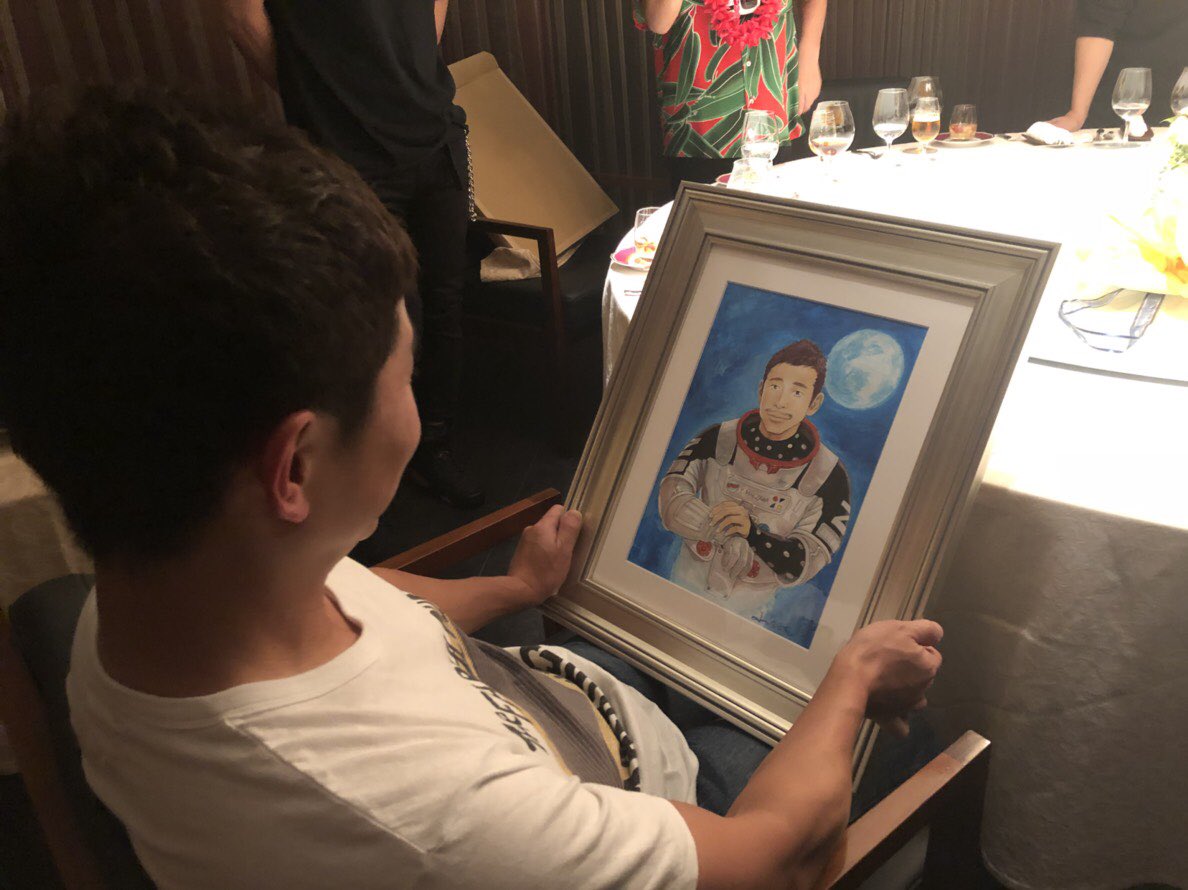 He also plans to pursue building another company from the ground up. Whether his next company will be an endeavor focused around space tourism remains to be seen.
Check out Teslarati's newsletters for prompt updates, on-the-ground perspectives, and unique glimpses of SpaceX's rocket launch and recovery processes.