Sightings of the Tesla Cybertruck production beta are increasing in frequency, with images and videos of the all-electric pickup truck being shared on multiple social media platforms in recent weeks. At least based on photos and videos of the vehicle, it would appear that the Cybertruck is really just a few months away from initial production.
This was definitely the case with a Cybertruck production beta unit that was spotted earlier this week. The vehicle appeared to be a beta unit, as hinted at by its rear tail lights and its sharp, angular side mirror. Its build also appeared to be very presentable, unlike the alpha units that were spotted in the past. Unlike previous Cybertruck beta units that have been sighted so far, however, this particular unit was equipped with something a bit interesting.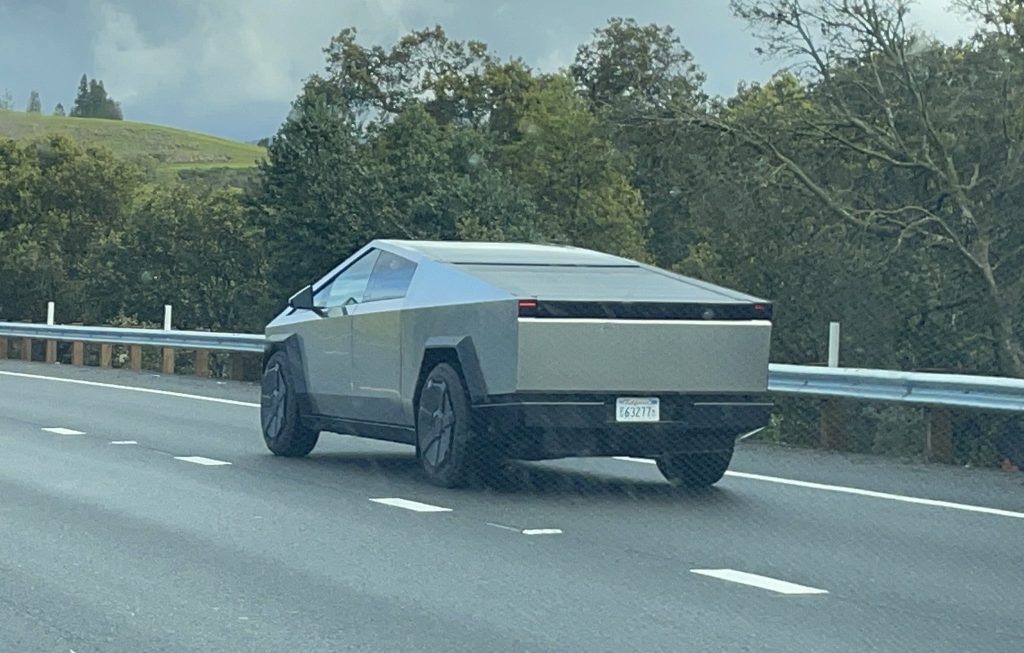 Prior to the recent sighting, Tesla's Cybertruck prototypes after the original prototype from 2019 were typically equipped with exposed all-terrain tires. And in the rare event that the company does equip the vehicle with its original Aero Wheel covers, the company typically uses all-terrain tires as well. 
The recent sighting, which was shared on Twitter by Tesla enthusiast @greggertruck, was a bit different. While the Cybertruck was fitted with its original Aero Wheel covers, it was also fitted with all-season tires. This setup likely makes the Cybertruck's ride smoother, though the refined look of all-season tires does tame the overall look and stance of the all-electric pickup truck somewhat.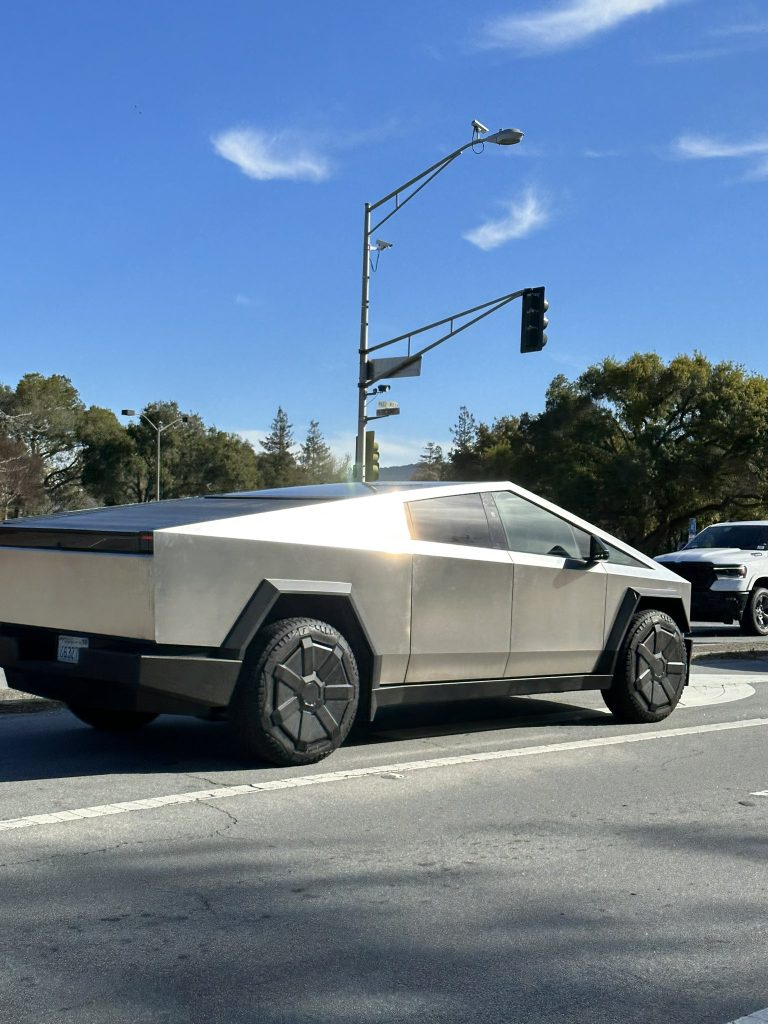 Despite its smooth tires, however, the Cybertruck still looks pretty intimidating. Its angular lines and steel body simply give the impression that it is a vehicle that one should probably not try to cross.
To state that the Cybertruck attracts a lot of interest would be a notable understatement. Industry watchers and EV enthusiasts have estimated that Cybertruck pre-orders have likely surpassed 1.5 million late last year. Considering the Cybertruck's unique and eye-catching design, it would not be surprising if the vehicle sees another wave of reservations once initial production begins. Fortunately, the wait for the Cybertruck would likely not be too long, as Elon Musk has noted that Tesla could very well start the pickup truck's limited production at Giga Texas sometime this summer.
Don't hesitate to contact us with news tips. Just send a message to simon@teslarati.com to give us a heads up.