Recent reports have revealed that electric car maker Tesla is acquiring computer vision startup DeepScale in what appears to be yet another play towards the company's pursuit of Full Self-Driving technology. The deal, initially reported by CNBC, reportedly involves a full buyout of the AI startup, though details of the deal remain unannounced so far. 
The first signs of Tesla's most recent acquisition came in the form of a LinkedIn update from DeepScale CEO Forrest Iandola, who announced that he was joining the electric car maker as a senior staff machine learning scientist. "I joined the Tesla #Autopilot team this week. I am looking forward to working with some of the brightest minds in #deeplearning and #autonomousdriving," he wrote. 
Prior to its reported acquisition, DeepScale was estimated to have about 40 employees, and was valued at about $53 million following a February 2018 funding round, according to PitchBook Data. This valuation has likely risen since, especially in light of the company's $15 million Series A round led by venture fund Point72 and next47 and a $3 million seed round from tech giants Andy Bechtolsheim and Ali Partovi, as well as AME Cloud Ventures, to name a few.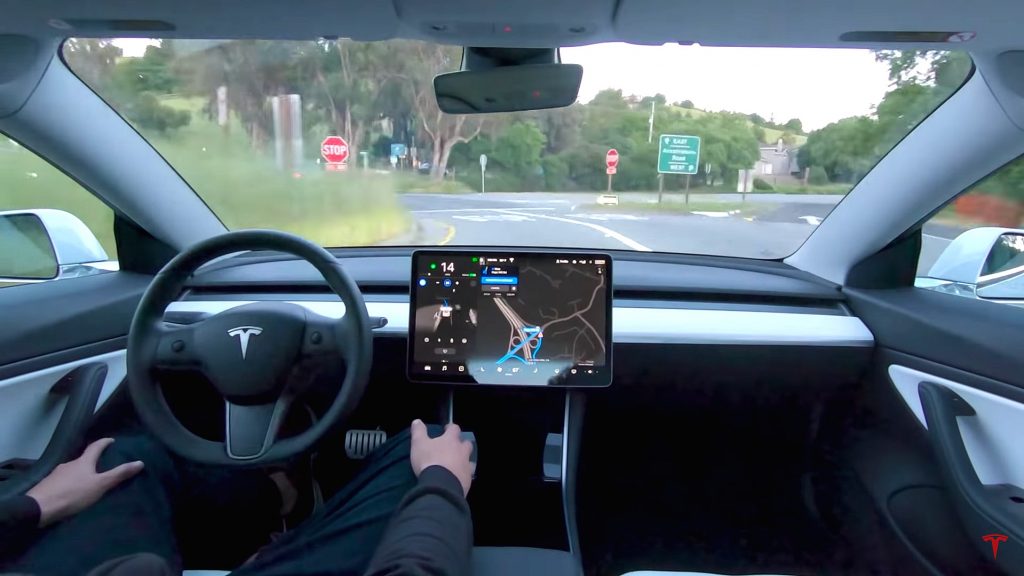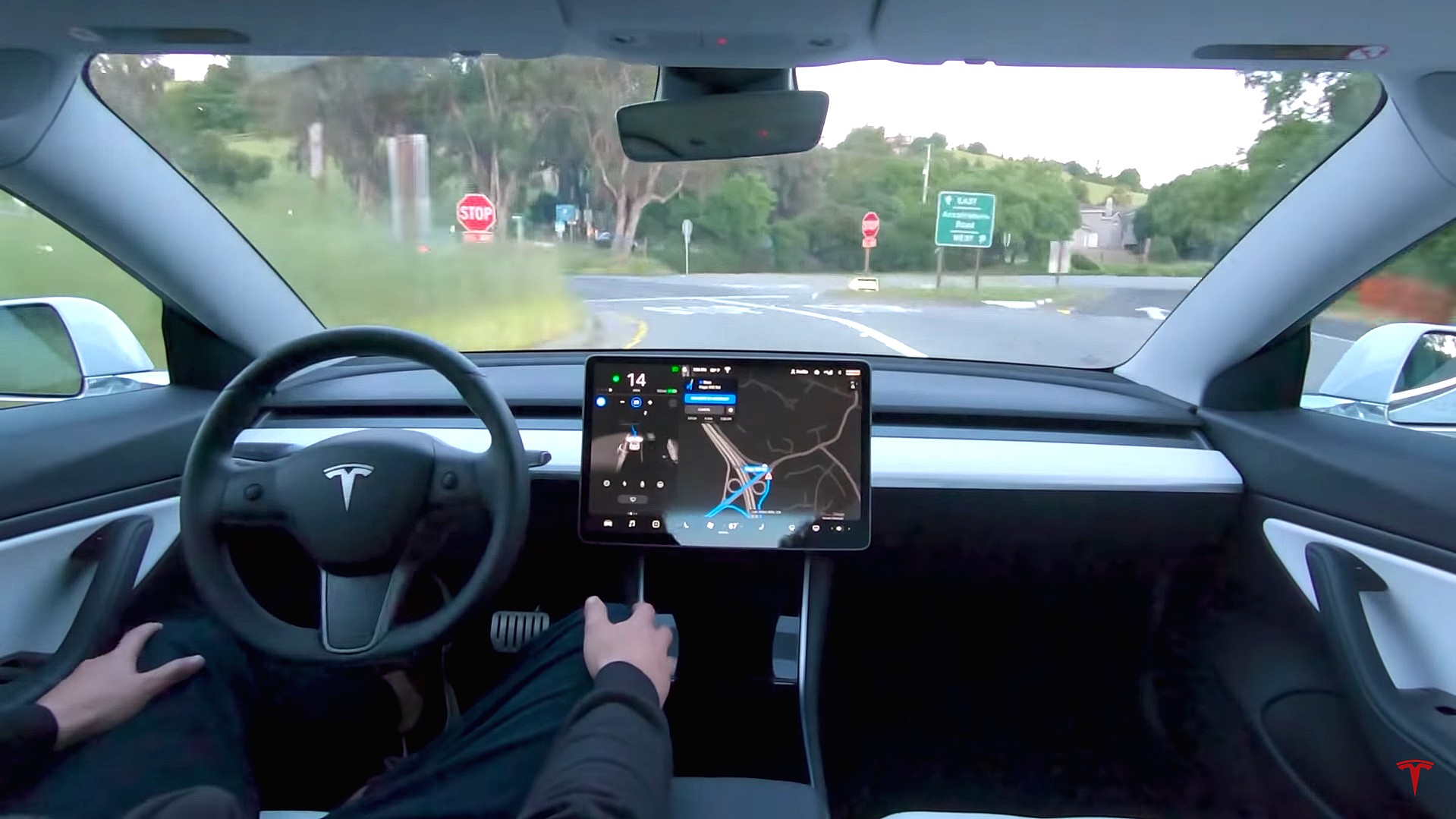 A look at DeepScale's technology shows that the company is pretty much tailor-fit for Tesla and its Full Self-Driving initiative. One of CEO Iandola's papers from grad school, for one, involves a solution called SqueezeNet, which was designed to enable deep neural networks to work smaller devices. DeepScale's later technologies followed the same theme: they allowed tons of data to be processed in a hyper-efficient manner. 
This is especially important in the case of Full Self-Driving vehicles, which gather massive amounts of data from their suite of sensors. Tesla is already a step ahead of the competition in this regard, as the company has already developed its own FSD computer. DeepScale's tech could then help optimize Tesla's hardware better, allowing the company's vehicles to perform autonomous driving functions in a smoother and seamless manner. 
Forrest Iandola's paper on SqueezeNet even mentioned Tesla's over-the-air updates as an area where the hyper-efficient solution could make a difference. In the paper's Introduction, the DeepScale CEO stated that SqueezeNet could provide less overhead when exporting new models to clients. 
"For autonomous driving, companies such as Tesla periodically copy new models from their servers to customers' cars. This practice is often referred to as an over-the-air update. Consumer Reports has found that the safety of Tesla's Autopilot semi-autonomous driving functionality has incrementally improved with recent over-the-air updates (Consumer Reports, 2016). However, over-the-air updates of today's typical CNN/DNN models can require large data transfers. With AlexNet, this would require 240MB of communication from the server to the car. Smaller models require less communication, making frequent updates more feasible," he wrote.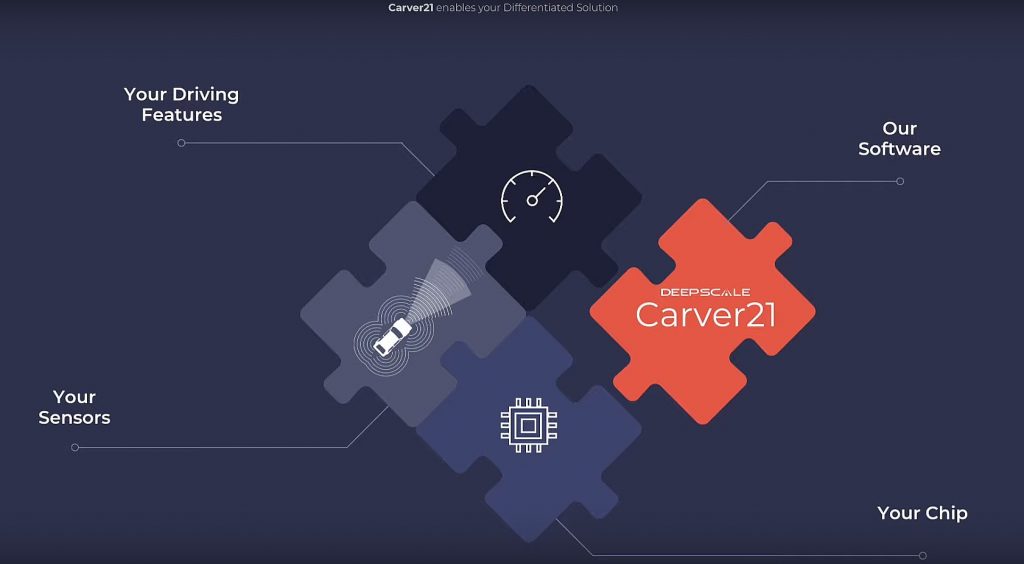 Quite interestingly, DeepScale's first product, a perception software called Carver21, is specifically designed to optimize the processing of data from a Full Self-Driving vehicle's forward-facing cameras. This is pretty much tailor-fit for Tesla's approach to autonomy, which relies on cameras, radar, and ultrasonic sensors to detect and respond to vehicles and obstacles on the road. 
DeepScale CEO Iandola has noted in the past that one of the most challenging things in the tech sector is acquiring the right talent. And ultimately, this is what Tesla could really be buying into. Apart from the startup's technology that could be used for the company's Full Self-Driving systems and over-the-air updates, Tesla's acquisition of DeepScale is an acquisition of the talent that Forrest Iandola has painstakingly gathered over the years.
In a way, it's not just Tesla that stands to benefit from the DeepScale acquisition either, as the computer vision startup could validate its research and innovations far more efficiently with the electric car maker. Tesla, after all, commands the largest fleet of connected vehicles on the road, providing real-world data at far greater volumes compared to industry leaders such as Waymo and Cruise.
H/T Galileo Russell.