Over the course of this year, Tesla's executives such as CEO Elon Musk and CTO JB Straubel have remarked that the company's energy business is growing at a rapid rate. Recent reports from Buffalo, NY indicate that this growth will soon be evident in the operations of Tesla's Gigafactory 2, particularly since the production ramp of the company's flagship solar product — the Solar Roof tiles — is now going through its initial phases. 
Tesla recently invited local news outlets on a guided tour of Gigafactory 2. The tour was the first time reporters were given access to the 1.2-million sq ft facility, and while the media were not allowed to film anything inside the factory itself, Tesla did provide a number of updates about Gigafactory 2 and the Solar Roof tiles. First off, Tesla noted that there are currently around 800 employees (comprised of Tesla and Panasonic workers) working on the site. This number is ahead of the facility's targets, which require 500 workers to be employed on the site by April 2019. Gigafactory 2 is also running 24/7, with workers alternating 12-hour shifts.
The guided tour was led by director of operations Ryan Nungesser, who is in charge of Gigafactory 2. Nungesser, a former US marine platoon commander, was employed by the electric car and energy company after his tenure at Boston Scientific, where he worked several roles including Director of Production and Director of Materials Management. While Elon Musk himself has reportedly not visited the facility in person, the former marine and the CEO regularly keep in touch through weekly webcast meetings. Addressing the local media personnel on the tour, Nungesser remarked that the facility maintains a collaborative atmosphere, thanks to Tesla's flat hierarchy.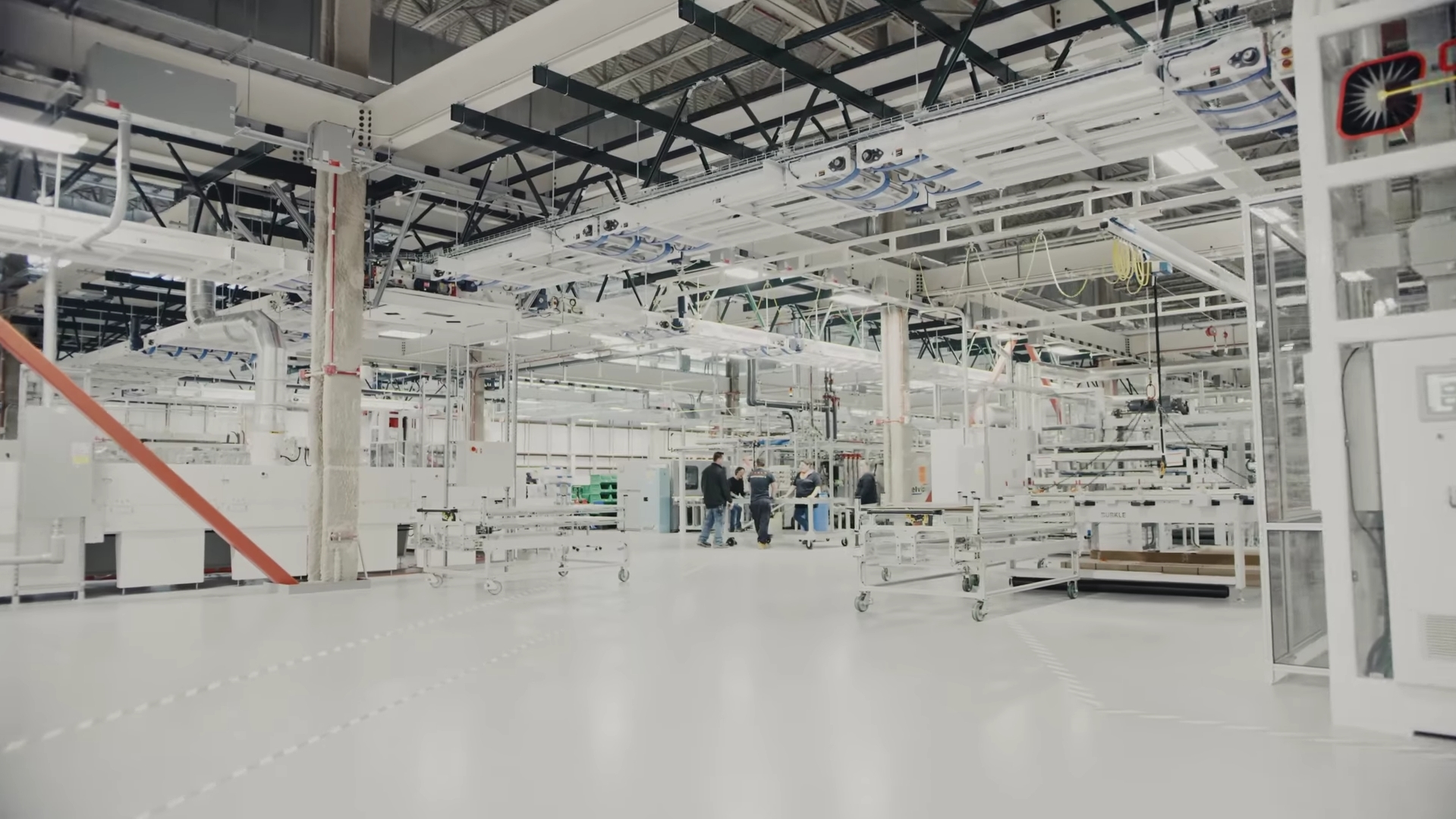 Tesla reportedly had to work through notable bottlenecks in the development, testing, and production of the Solar Roof tiles, which are designed to be incredibly durable and last the lifetime of a house. Dan Miner, a reporter for Buffalo Business First, nevertheless noted that Tesla is confident that it currently has a "repeatable, efficient process" that would allow the company to begin the production of the Solar Roof tiles in greater volumes. Tesla declined to give details on the current output of the facility, though the company has stated that there is a long waiting list of Solar Roof customers that would likely keep the factory busy for years.
As the facility prepares to ramp the production of the Solar Roof tiles, Tesla managers in the facility are expecting the addition of new manufacturing lines. Another hiring ramp is also expected in the near future. Corey Leone, a facilities maintenance technician at Gigafactory 2 who previously worked at a coal-burning plant in Dunkirk, noted to Rochester First News that his experience over the past three years has been quite positive.
"To be able to come here and do green energy, to go from coal to this, it's been an amazing journey. I've been here almost three years. It's been a fantastic ride," he said.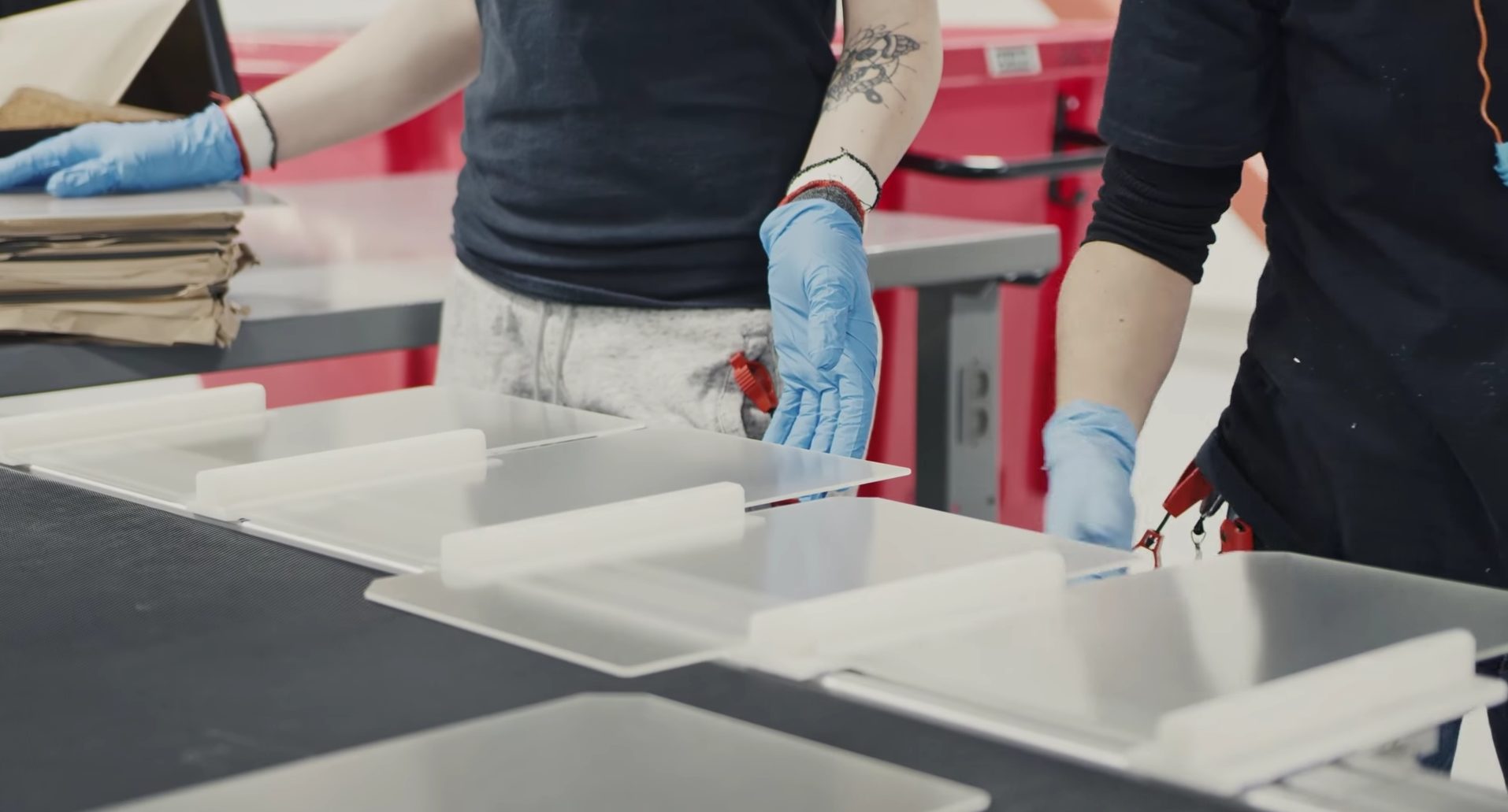 Tesla's Solar Roof tiles are a pivotal part of the company's plan to promote "sustainable energy independence." While the cost of the Solar Roof tiles is far higher than conventional solar panels for now, Tesla noted in its Q2 2017 Update Letter that the shingles, which look like regular roofing materials but are capable of capturing power from the sun, would be far more affordable in the future.
"Adopting solar has historically required a degree of aesthetic compromise, but Solar Roof provides clean energy from a better-looking roof. Furthermore, Solar Roof is more affordable than conventional roofs because in most cases, it ultimately pays for itself by reducing or eliminating a home's electricity bill," Tesla noted.
As mentioned by Elon Musk during the third quarter earnings call, the production of the Solar Roof tiles is taking longer to ramp due to the shingles' long development cycle. Musk did state, though, that the production of the Solar Roof tiles should hit its stride sometime next year.
"We'll also start going into volume production of the solar tile roof next year. That's quite a long development cycle for — because anything that's roof has got to last 30 years. So even if you do accelerate life testing as fast as possible, there's still a minimum amount of time required to do that. And there's a lot of engineering that goes into how do you put on the solar tile roof with a — and not be really labor-intensive in doing so. So there's a lot of engineering not just in the tile but in the way it's done," Musk said.