Drone footage of Tesla's Gigafactory 3 in Shanghai, China shows that the giant production plant has put into place the first set of Supercharger stalls on the property.
The addition of the high-powered charging station will allow employees at Gigafactory 3 to recharge their Tesla vehicles while on the clock. Not to mention, there will also be visitors, high-value employees, executives and even CEO Elon Musk who will be at Gigafactory 3 on a somewhat regular basis. It is unknown whether the Supercharger station will feature the newly introduced and ultra-fast V3, 250 kW chargers at this time.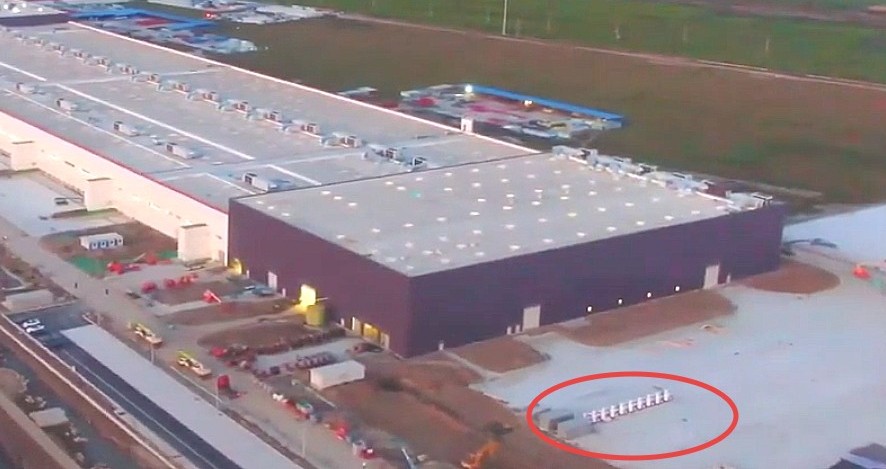 The factory in Shanghai is expected to produce anywhere from 500,000 to 750,000 vehicles a year according to CEO Elon Musk. Recently, China formally announced that they would add the Linglang area of China, where Gigafactory 3 is located, to Shanghai Free-Trade Zone (FTZ). This will allow the Gigafactory to contribute greatly to the country's economic growth. "The expansion of the Shanghai FTZ is also an important step to demonstrate China's clear stand for all-round opening up in the new era and its active role in guiding the healthy development of economic globalization," China's vice-commerce minister Wang Shouwen said.
China plans to roll out a new pilot Free Trade Zone (FTZ) in #Shanghai's Lingang, vying for stronger competitiveness in the global market. 🌆🏙

By 2035, the FTZ will become a hub to integrate economic globalization.

For more: https://t.co/cZFI2WipSg pic.twitter.com/vkDTyvyUXw

— People's Daily, China (@PDChina) August 6, 2019
Gigafactory 3 has already begun with the preliminary production of the Tesla Model 3. The main body of the warehouse has already been completed, and several portions of the factory that will be used for individual tasks, like the paint shop, and stamping area, have already been completely finished and are being utilized by Tesla. In fact, the first Body In White Model 3 has already been produced, meaning that the factory has put all the components of production together in order to produce a fully-built vehicle.
Tesla's China Division has also started to post new job listings on its website. The Silicon Valley-based car manufacturer used a job fair on September 26 to fill first-line technicians and team leaders. The postings of these new positions came shortly after it was announced that the company would be seeking new positions to help with the production of in-house batteries, as well as new members of its firmware team.