Three days ago, Tesla CEO Elon Musk teased that a holiday update featuring a sneak preview of Full Self Driving, new games like Stardew Valley and Lost Backgammon, and "a few other things" will be coming soon. Today, Tesla has rolled out software version 2019.40.50, and it appears to be the update that the Tesla CEO recently teased.
Tesla holiday software update has FSD sneak preview, Stardew Valley, Lost Backgammon & a few other things

— Elon Musk (@elonmusk) December 20, 2019
Reports from members of the Tesla community who have received the update have confirmed that it includes new titles for the Tesla Arcade, such as Stardew Valley and Lost Backgammon. This recent update also includes TRAX v0.1, a new app that allows Tesla users to create music in their cars. One of Tesla's most fun Easter Eggs allows owners to draw images in their cars using a Sketchpad app. With TRAX, owners can now create music from their cars, too.
But these only scratch the surface of 2019.40.50. Apart from these fun-focused features, a number of more functional upgrades have been rolled out by the electric car maker as well, particularly for owners who have vehicles equipped with Hardware 3. The following are the most interesting features included in the recent update.
(Apparent) Inner-City FSD Visuals
Tesla has released several improvements to its Driving Visualizations in the past. This most recent update, true to Elon Musk's words, now renders things like stoplights, stop signs, and other markings on the road. Following are the release notes for Tesla's updated driving visuals say:
The driving visualization can now display additional objects which include stop lights, stop signs and select road markings. The stop sign and stop light visualizations are not a substitute for an attentive driver and will not stop the car. To see these additional objects in your driving visualization, tap Controls > Autopilot > Full Self-Driving Visualization preview.
While it remains to be seen if a "feature-complete" version of FSD will indeed be sampled to an initial batch of owners from Tesla's Early Access Program before the end of the year, every vehicle equipped with Hardware 3 will have access to the company's updated visuals. These details may seem pretty superficial for now, but they do hint that Tesla's Neural Network is already recognizing and reacting to more structures and items that are found in inner-city streets. This recognition and reaction are invaluable for true autonomous driving.
New visualizations in 2019.40.50 pic.twitter.com/VCaQiyPjwR

— Tesla Raj (@tesla_raj) December 23, 2019
Voice Commands
Voice commands are a feature that have been present on Tesla vehicles for a long time. Elon Musk promised that Model 3 owners would be able to do pretty much "anything" via voice commands in the past. For this update, the company has added a plethora of new commands that will allow drivers to focus on the road by controlling additional functions of their vehicles through voice input. The release notes state the following:
Voice commands have been rebuilt to understand natural language. For this initial release, we focused on commands that minimize having to touch the screen so you can keep your eyes on the road. A few areas and examples of what you can say are:
– Climate: "Set the temperature to 70", "Turn on the passenger seat heater"
– Vehicle: "Adjust my right mirror", "Open the Glovebox"
– Navigation: "Let's go to work", "Where are the nearby Supercharging Stations"
– Media: "Play the Beatles", "Search for Joe Rogan podcast"
– Communication: "Call David Lewis", "Send a text message to Evan"
The addition of these voice commands are aimed towards creating a safer driving environment for everyone on the road. Texting and driving is a dangerous habit that many drivers are guilty of. Among the biggest complaints of the Model 3's critics involve its touch controls, as they require a driver to briefly take their eyes off the road to make adjustments. With more voice commands, these criticisms are addressed.
December 23, 2019
Phone Improvements
The additional phone improvements include having a text message read aloud by the vehicle and having the ability to respond by speaking to the car. This is another feature that will increase safety and limit a driver's need to look at their mobile devices during trips.
You can now read and respond to text messages using your right scroll wheel button. When a message is received press the right scroll wheel button to have your text message read out loud and press again to respond by speaking out loud. You will also be able to view messages as they come in via the "Cards" section of the touchscreen.
To view messages that have been received while your phone is connected via Bluetooth, tap the Application Launcher > Call > Messages. You can read and reply to a message by tapping an entry in the Messages list. To enable this feature, tap the Bluetooth icon on the top of the display, and enable "Sync Messages". Once enabled you can also choose to play a chime whenever a new text message is received by enabling "Chime on New Message".
Additionally, if you have favorite phone contacts on your device, you can now easily access them from the Favorites tab of the Phone app.
Note: Notifications need to be enabled on your device from the phone's Bluetooth settings to send and receive text messages. Due to the limitations of Bluetooth support from your device, you will not be able to send group messages. As usual, Bluetooth behavior may depend on make and model of your device.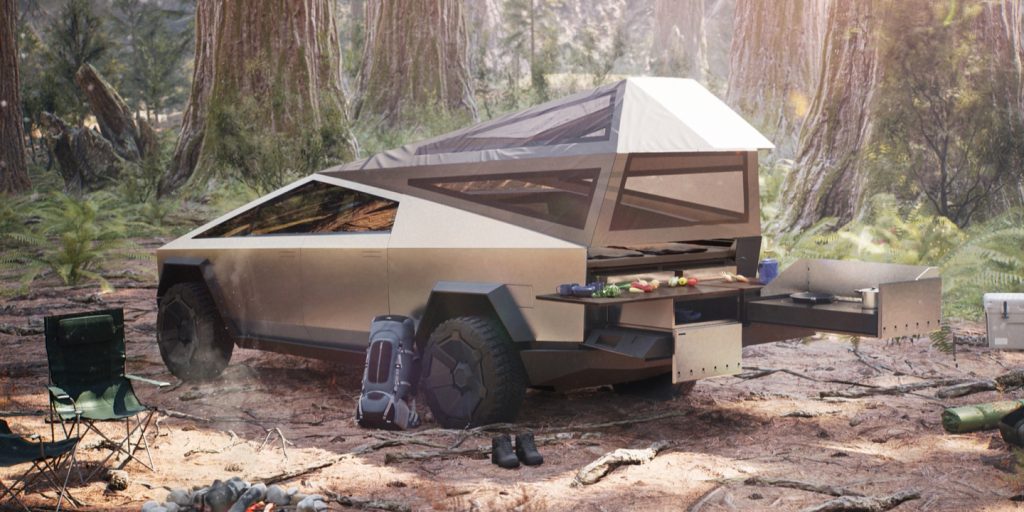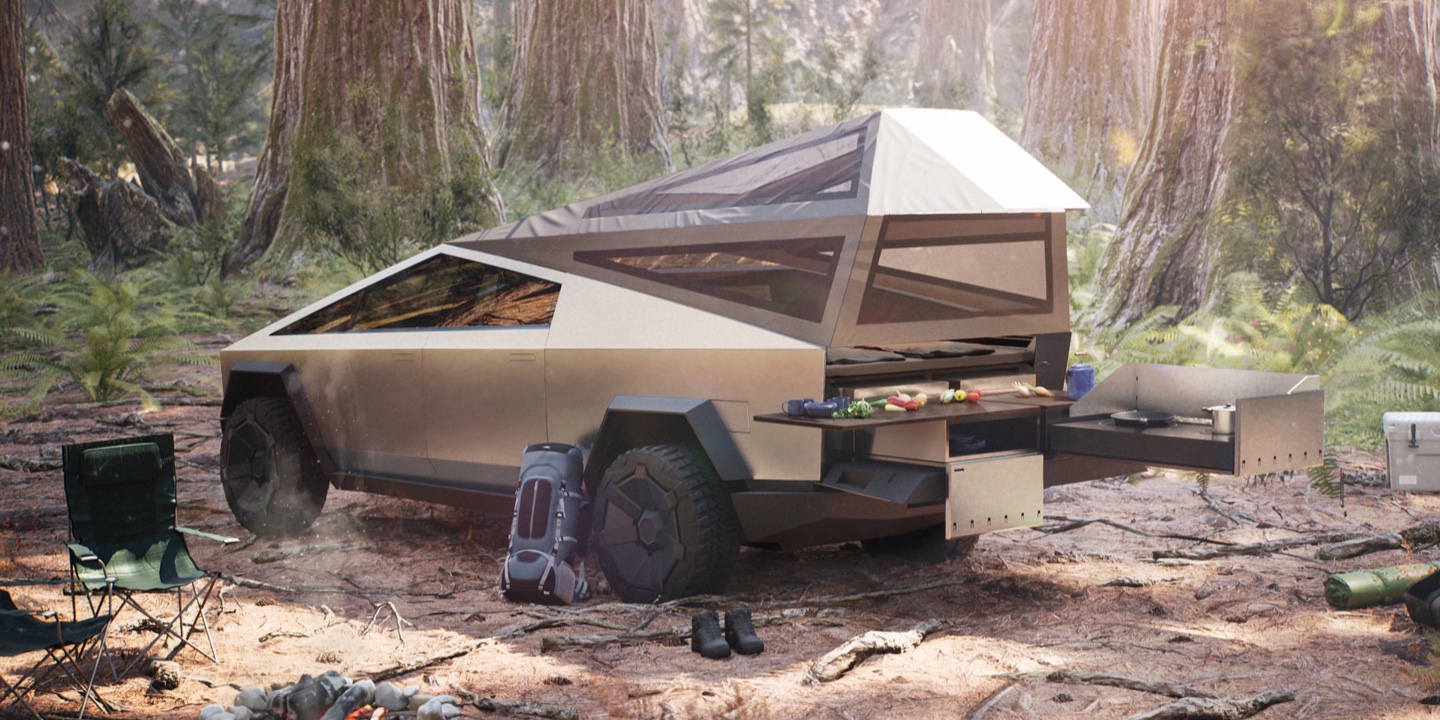 Camp Mode
Tesla's new "Camp Mode" is perfect for owners who spend extensive amounts of time in their cars. Essentially a boosted version of Tesla's "Keep Climate On" feature, Camp Mode allows a vehicle to maintain its temperature and infotainment systems while its operators rest or even sleep. Camp Mode pairs perfectly with Tesla Theater, essentially making the Model S, Model X, and Model 3 as mobile hotel rooms.
"Your car can now maintain airflow, temperature, interior lighting, as well as play music, and power devices when Camp Mode is enabled. To enable Camp Mode, tap the fan icon at the bottom of the touchscreen and set Keep Climate On to CAMP while your car is in PARK."
Save Dashcam Clips on Honk
Tesla's built-in dashcam allows owners to save video clips recorded by the vehicle just by honking the horn. This should prevent any untoward incidents from becoming overwritten by a vehicle, which, in turn, increases safety and peace of mind on the road.
Conclusion
The new features added with this update are focused on creating a safer and more fun experience for Tesla drivers and passengers. The company seems to have a strong focus on increasing safety at stop signs and stoplights with the addition of renderings to its driving visualization feature. Elon Musk has stated that he aims to make the company's vehicles the safest and most fun machines on the road. Considering the contents of the company's holiday update, it appears that Tesla is dead-set on making Elon Musk's wishes true.
H/T Tesla Raj, 3rd Row Tesla/Twitter