The owner of a Tesla Model 3 is crediting his vehicle's built-in dashcam for helping him argue against a ticket he received from a cop who accused him of not using his turn signal at a traffic light.
Tesla Model 3 owner and Twitter user @pmoconne was pulled over in his home state of Indiana while driving on what is essentially a normal day. Nothing seemed out of place during the incident, with the Model 3 owner following a truck as he turned left.
After completing the turn, an officer promptly walked into the middle of the street, stopping @pmoconne and waving him to pull over at the side of the road. The officer stated that the Tesla owner did not use a blinker while turning left, and he issued a traffic ticket worth $171 for "Failure to Signal for Turn or Lane Change."
So my @Tesla Model 3 continues to save me more $$ @elonmusk. I was issued $171 no turn signal ticket & #dashcam was able to get it dismissed. See reflection on truck's tailgate pic.twitter.com/QH7BVDfxMG

— Tesla Crossroads of America (@pmoconne) December 13, 2019
A video uploaded on the Tesla owner's Twitter account clearly shows the reflection of the Model 3's turn signal in the tailgate of the Chevrolet pickup truck directly ahead of the electric car.
Indiana State traffic law 9-21-8-25 states that "A signal of intention to turn right or left shall be given continuously during not less than the last two hundred (200) feet traveled by a vehicle before turning or changing lanes. A vehicle traveling in a speed zone of at least fifty (50) miles per hour shall give a signal continuously for not less than the last three hundred (300) feet traveled by the vehicle before turning or changing lanes." The law requires the driver of the vehicle to maintain the use of their turn signal even when in a turn only lane.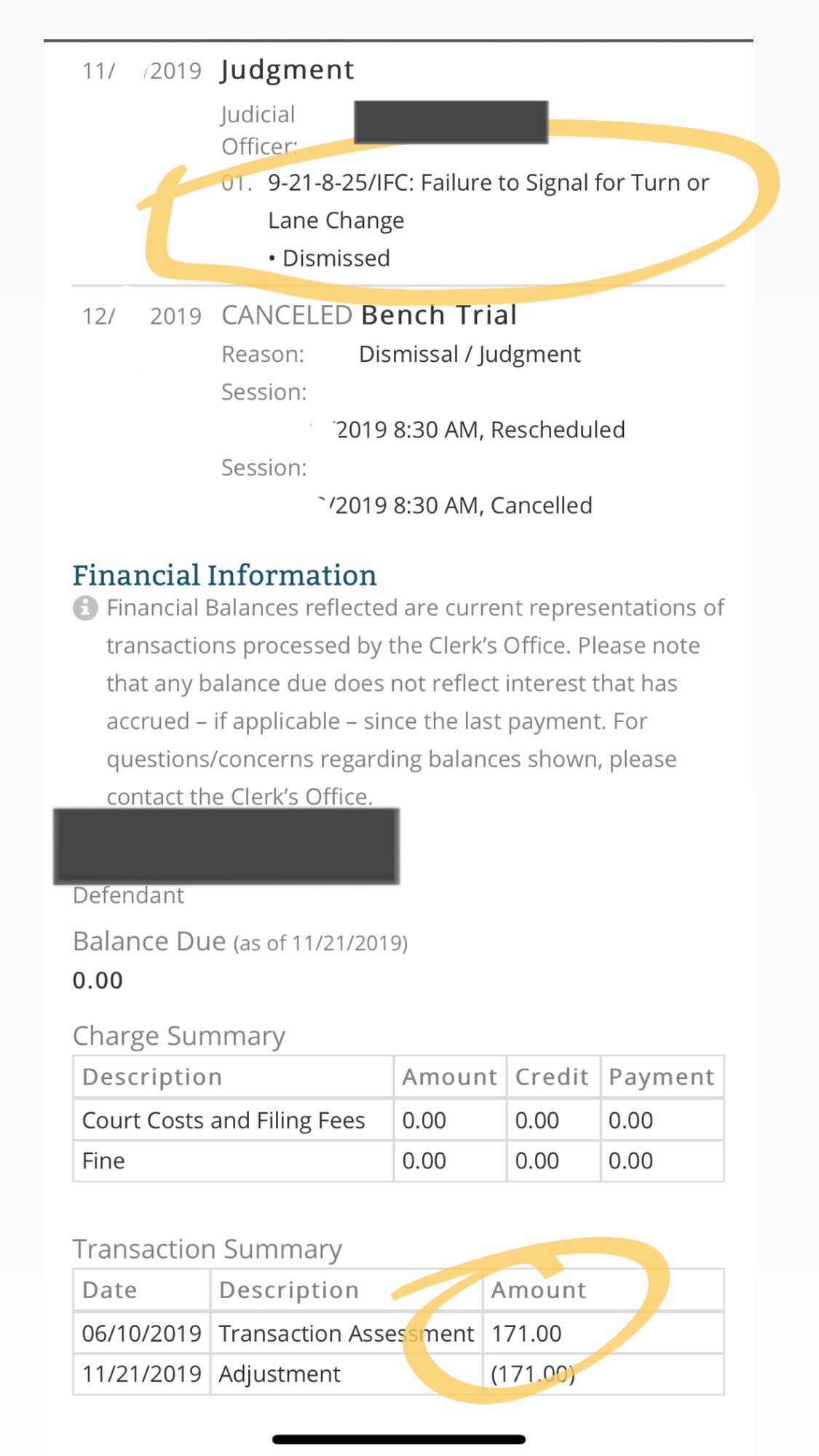 Fortunately for the Model 3 owner, video recordings from his Tesla's built-in cameras were on his side. During his appearance in court, @pmoconne challenged the officer's account by presenting his Model 3's dashcam footage in his court appearance. The Tesla owner pointed out the reflection of his vehicle's blinkers on the tailgate of the Chevrolet pickup ahead. Thanks to the footage, the judge came to the conclusion that the case must dismissed. The $171 fine was promptly removed as well.
In the past, Tesla's built-in dashcam has been responsible for resolving questions of accident liability, hit-and-run cases, and instances of vandalism. This example of getting an owner out of a wrongfully applied traffic violation shows the feature is more valuable than most Tesla owners think. In this case, it saved @pmoconne, the owner of both Model 3 Long Range and Performance variants, $171.00.