Tesla has cut pricing on a Model 3 configuration but has raised prices on two Model Y configurations for the second time in as many days.
Tesla cut Model 3 Rear-Wheel-Drive prices by $500, bringing the vehicle down to $42,990 from $43,490. This trim, in particular, offers 272 miles of range and a 140 MPH top speed.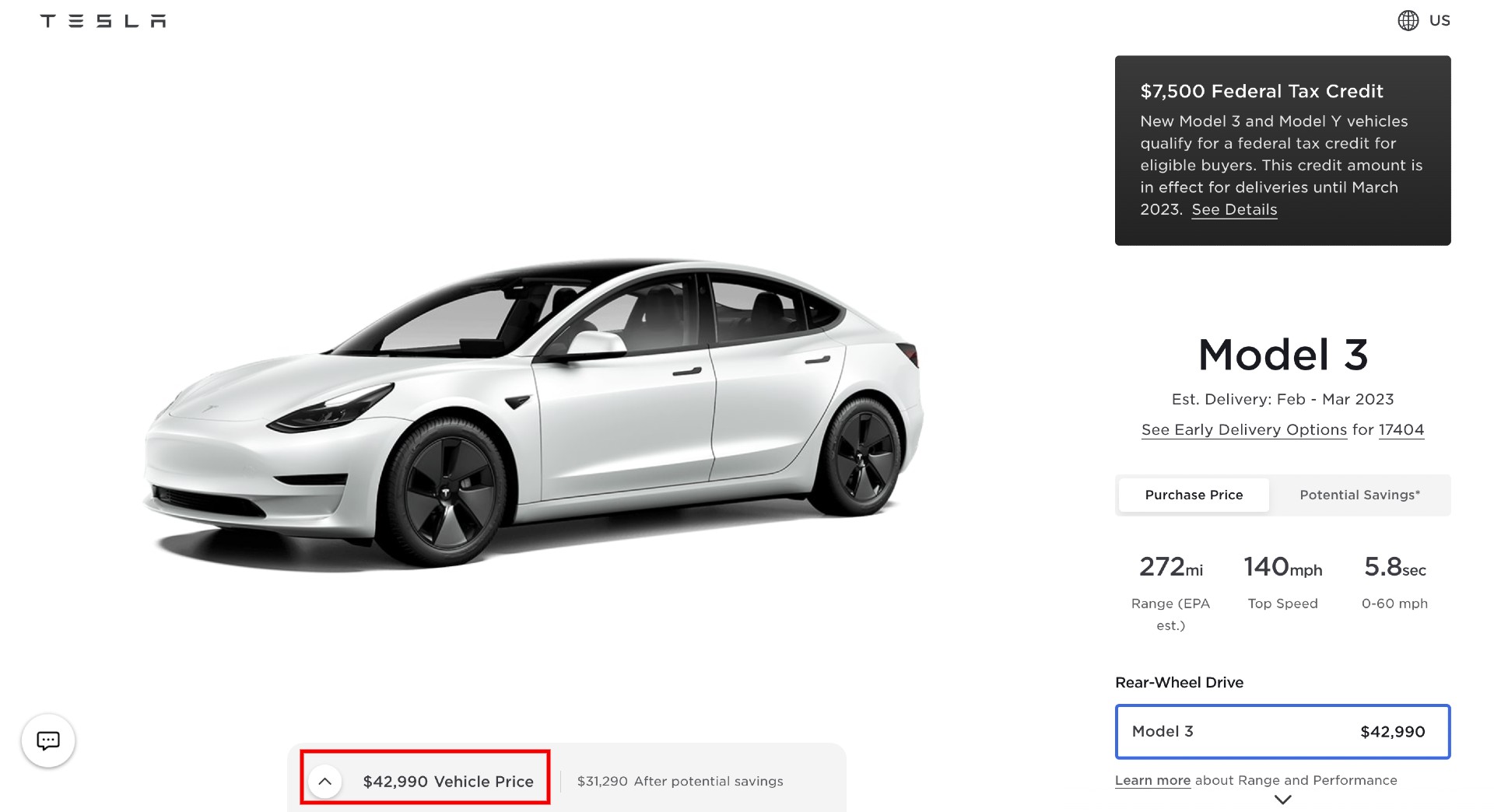 Meanwhile, Tesla Model Y All-Wheel-Drive configurations with the 4680 battery pack were increased by $500 to $51,990, up from $51,490. Tesla raised prices on this vehicle on Saturday and then again late Sunday.
This trim offers 279 miles of range and a 135 MPH top speed. It appears that this trim is currently sold out, according to Tesla's Existing Inventory.
Tesla Model Y Performance trims were raised by $500 as well, going from $58,490 to $58,990. These vehicles were also increased by $500 on Saturday, with additional increases occurring on Sunday.
Tesla Model Y Performance configurations have 303 miles of range and a 155 MPH top speed.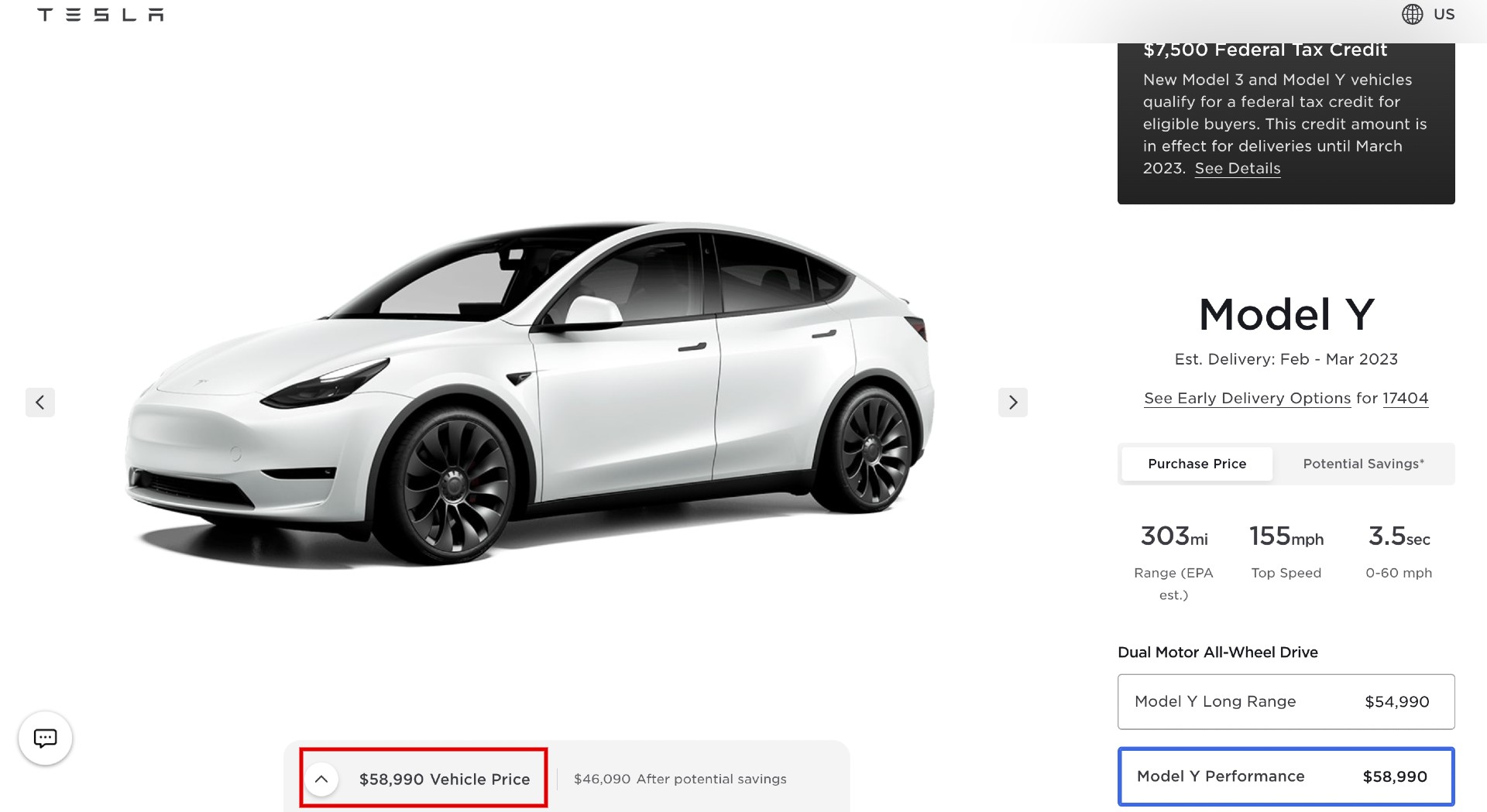 Tesla continues to adjust the prices of its vehicles after cutting up to $13,000 off of some models in its lineup in early January. However, the pricing has been anything but stable since the beginning of the year. The Model Y has been the subject of five price changes since January 1, with consumers wondering when the vehicles will reach stability.
Tesla has perhaps been adjusting pricing so frequently to see at what levels demand can continue to be stoked. Tesla has some of the best profits per vehicle in the industry. After the $13,000 price cuts on the Model Y and significant decreases on its other models at the beginning of the year, which were likely used to increase demand and undercut the competition, the automaker could be looking to settle for more stable numbers that will return profitability to higher levels.
I'd love to hear from you! If you have any comments, concerns, or questions, please email me at joey@teslarati.com. You can also reach me on Twitter @KlenderJoey, or if you have news tips, you can email us at tips@teslarati.com.