A veteran electric vehicle enthusiast has given the Tesla Model X a nod of approval after putting the SUV through his trademark real-world efficiency test.
YouTuber Bjørn Nyland recently gave his subscribers a look at the "Raven" Tesla Model X's features, particularly with regards to the vehicle's efficiency and range. Through two separate tests, one that would simulate both highway and city driving and another that involves highway speeds, Nyland was able to provide figures for the vehicle's real-world energy consumption. Both tests were performed on the same stretch of highway that spanned around 46 km (28.5 miles) one way. Nyland would travel the 46 km and then turn around, making the total distance per test around 93.3 km (57.97 miles).
The first test required the vehicle to travel at 90 km/h, or 56 mph, a speed that Nyland stated would best simulate both city and highway driving. It was performed after a short charge that only had the function of resetting the dash's "since last charge" measurement. The hour-long trip showed that the Model X Long Range used 16.5 kWh of energy and 177 Wh/km. If the SUV were to travel at this speed for an entire charge, the vehicle's 100 kWh battery pack would likely last around 565 km, or 351 miles, on a single charge.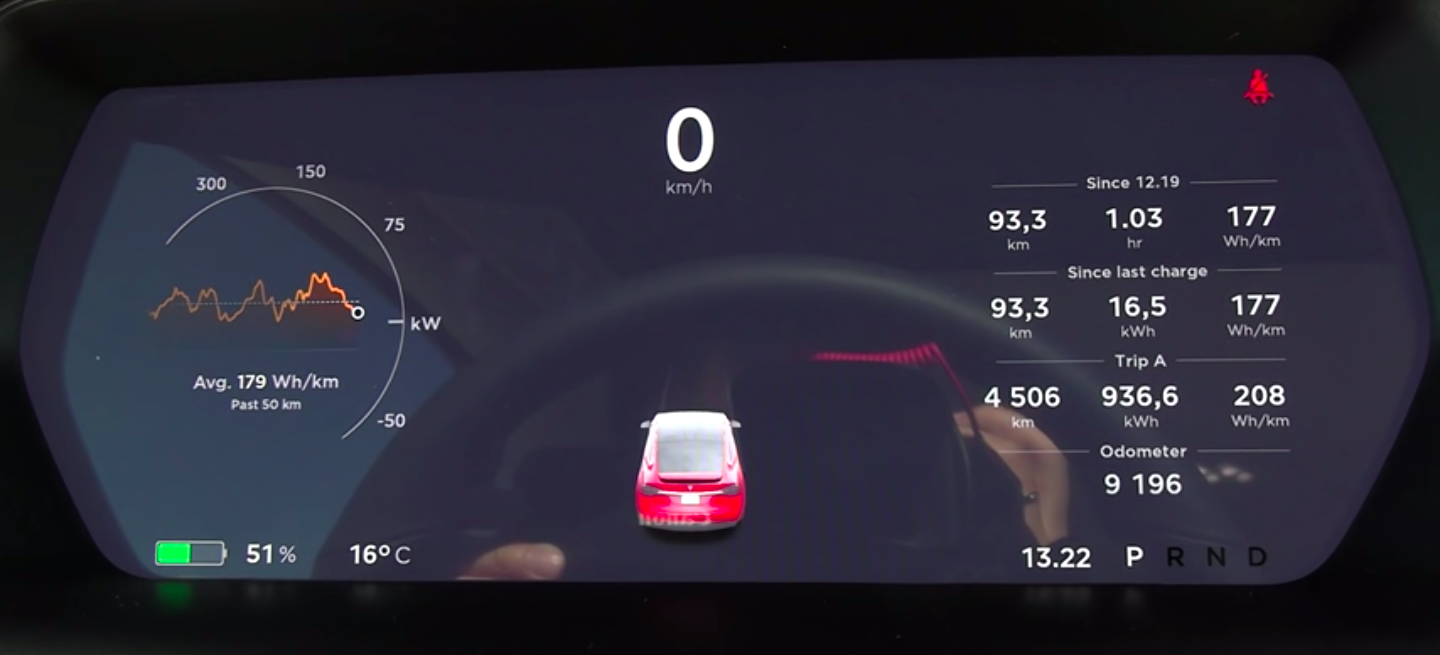 After running the first assessment with the Model X, comparisons were made between other manufacturer's electric cars. The closest to the Model X Raven in terms of energy efficiency was the Mercedes EQC, a vehicle equipped with an 80 kWh battery pack that used 192 Wh/km in the same route. These figures are estimated to give around 417 km, or 258 miles, of range.
The next test involved be a more realistic highway assessment, with Nyland traveling the same distance course at 120 km/h, or 75 mph. This 48-minute test used 21.3 kWh of energy and 229 Wh/km. These numbers would give the car 402 km, or 250 miles of range, outperforming its closest competitor in the test, the Jaguar I-Pace by a considerable margin. Nyland's previous tests on the I-PACE showed that compared to tge "Raven" Model X, the Jaguar crossover SUV would only give about three-quarters of the range and use 15% more energy.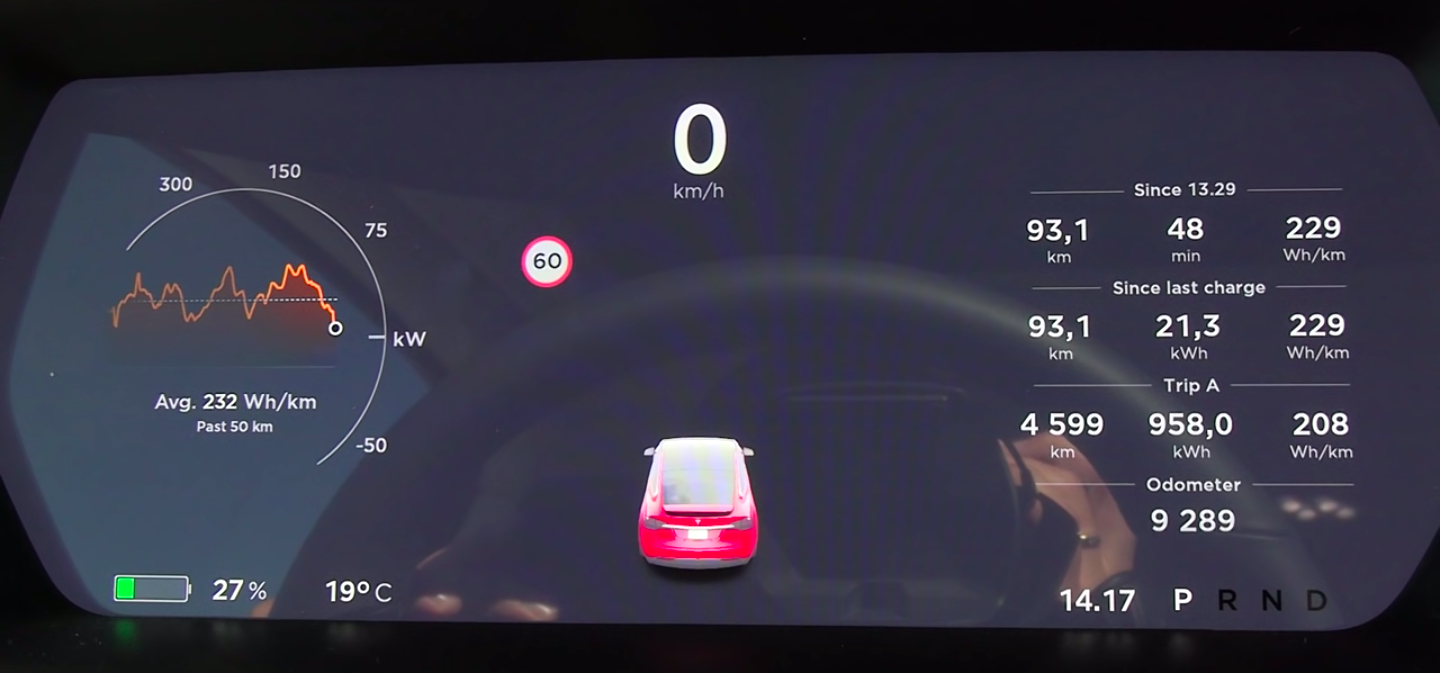 The "Raven" Model X Long Range's efficiency results speaks once more to Tesla's lead in the range and efficiency segment for electric vehicles. Despite the Model X being in the market for around four years now, rivals from veteran manufacturers such as Jaguar and Mercedes-Benz appear to be having problems catching up to the large, spacious vehicle's range and efficiency. This is particularly evident in the Audi e-tron, an SUV with a 95 kWh battery pack that is pretty much gaining a reputation for being the electric equivalent of a gas guzzler.
Bjorn Nyland is among the EV community's most experienced members. Having embraced EVs for years, Nyland has tested numerous electric and electrified vehicles, from Teslas to BMWs and Jaguars. Nyland owns a Model X, fondly named "Optimus Prime," which was won through a Tesla referral program. He has also won other cars through referrals, including a Model S and the Next-Gen Roadster.
Watch Bjørn Nyland's Model X Long Range Raven energy efficiency tests in the video below.