Elon Musk has made it clear that the Tesla Network's potential is no joke.
"The fundamental utility of your vehicle will increase by a factor of 5," he told the audience during Tesla's Investor Autonomy Day earlier this year. Then, during a broad investor call in May, he reportedly said that self-driving would give Tesla a $500 billion dollar market cap with vehicles worth up to $250,000 in the next few years thanks to their Robotaxi capabilities. Each car will be capable of doing about 100 hours of self-driving hours of work per week to their owners' benefit. Musk's even more astounding prediction was that Tesla's Full Self-Driving chip and real-time development data being fed by current vehicles on the road will lead to some 1 million Robotaxi-capable Tesla cars by next year.
Of course, Tesla isn't the only company vying for autonomous taxi riders. Is there anything Tesla Network competitors are supposed to do that gives them a competitive edge? I've become curious recently and decided to have a look. These kinds of questions can't be left unanswered, you know!
Waymo is probably one of the most well known Robotaxi companies making headway in the self-driving arena. Their vehicle program aims to "help…people run errands, commute to work…[and]…drop off kids at school," among other things shown on the company's website. I'm seeing lots of family focus in their marketing, and Waymo's pitch even includes giving elderly and disabled people more mobility options. It's all very 'feel good' and great, but not quite distinct from what Tesla aims to do with the Robotaxi. I mean, just owning a Tesla will provide those capabilities, and if you don't own one, you can rent one to do all those tasks just the same.
Next, there's Uber, whose self-driving cars are part of the company's ultimate goal of becoming the "one-stop shop for the movement of people and powering local commerce around the world," according to its CEO Dara Khosrowshahi. Actually, Uber is totally banking on the Robotaxi concept for survival. Former CEO Travis Kalanick made some comments to that effect in 2016. "What would happen if…we weren't part of the autonomy thing? Then the future passes us by, basically, in a very expeditious and efficient way," he told Business Insider in an interview.
Uber is definitely taking aim at a similar audience as the Tesla Network, or the ride-hailers anyway. The biggest difference between the two companies, however, is the assumption by Uber that people will gradually move away from vehicle ownership altogether, including the people it currently pays to drive other people around. Drivers are expensive! So, Uber hopes to get rid of them in favor of a fleet of company-owned autonomous vehicles.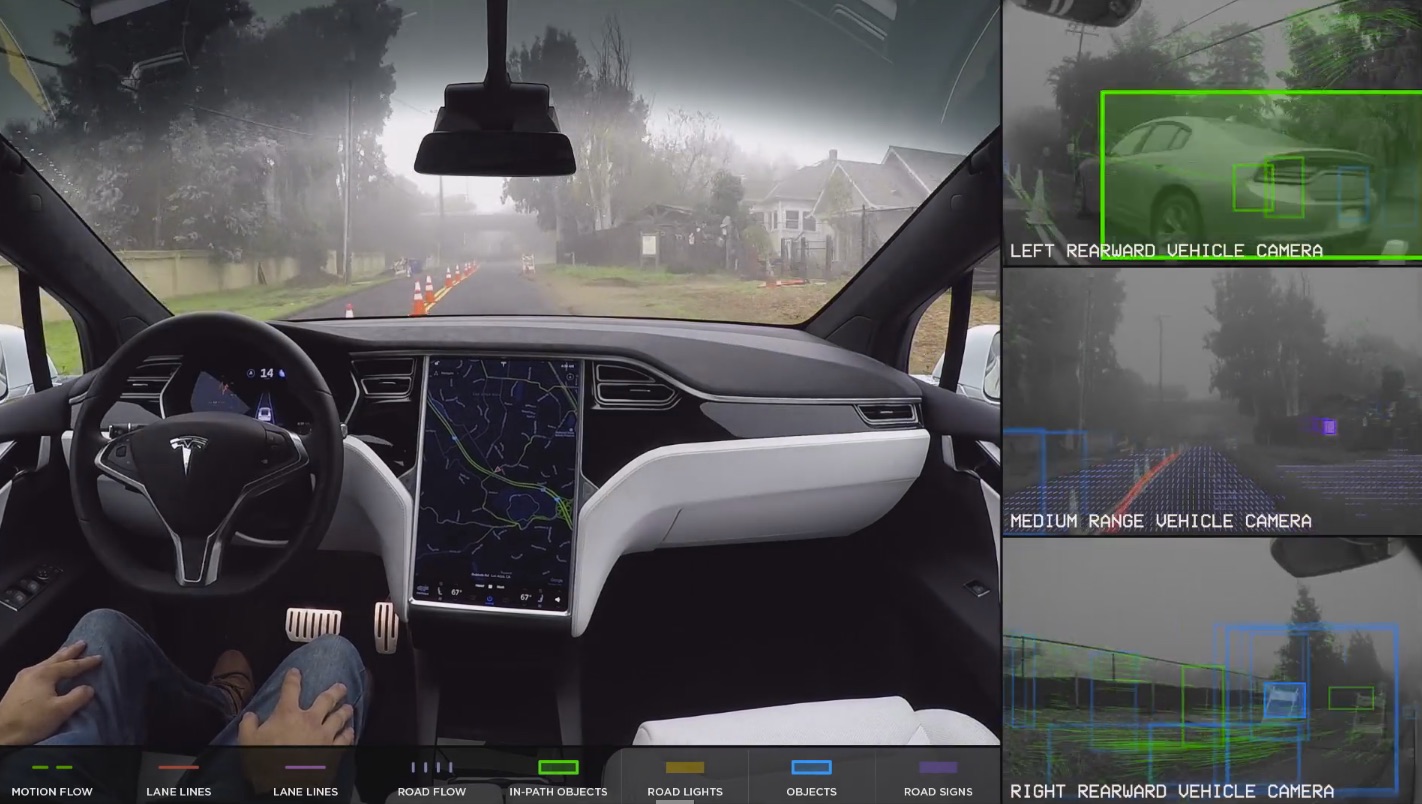 Elon Musk has argued that this semi-traditional one owner, one gazillion cars approach is unwieldy. Also, if a certain percentage of those riders are financially capable of owning an autonomous car, why would they pay Uber to constantly hitch rides when their own car could do the same thing and earn that money for themselves? Well, that's the point of the Tesla Network. If people are taking privately-owned self-driving cars from place to place via a company like Uber, why wouldn't they be a private owner themselves if given access to a connective network?
Lyft is more or less in the same boat as Uber on this, but with a twist. They've recently begun offering Waymo rides via their app in Phoenix, Arizona, which is a pretty cool development for the future of Robotaxis. It does have a similarity with the Tesla Network in that Waymo's vehicles are privately owned by someone other than the ride sharing app provider. If, say, Tesla owners could put their cars onto the Lyft app for service, there would be a one-to-one similarity with the Tesla Network. That doesn't look like it's Lyft's preferred approach, though, as the company is developing its own self-driving system. Perhaps there will be a mixed approach? I'm sure Tesla will take note of competing connectivity apps and have incentives to purchase a Tesla for Robotaxi duties over other self-driving cars.
Tesla does, of course, intend to compete directly with Uber and Lyft in ways outside of private owners on its network. "Tesla will for sure operate its own ride-hailing service. We'll compete directly with Uber and Lyft, obviously. There will be a company-owned fleet where there aren't enough customer cars to be rented out. So if we find in a particular metro (where) there aren't enough customers who are willing to add their car to the shared fleet, that's where we'd supplant with the company-owned fleet," Elon Musk said during the company's Q3 call in 2018.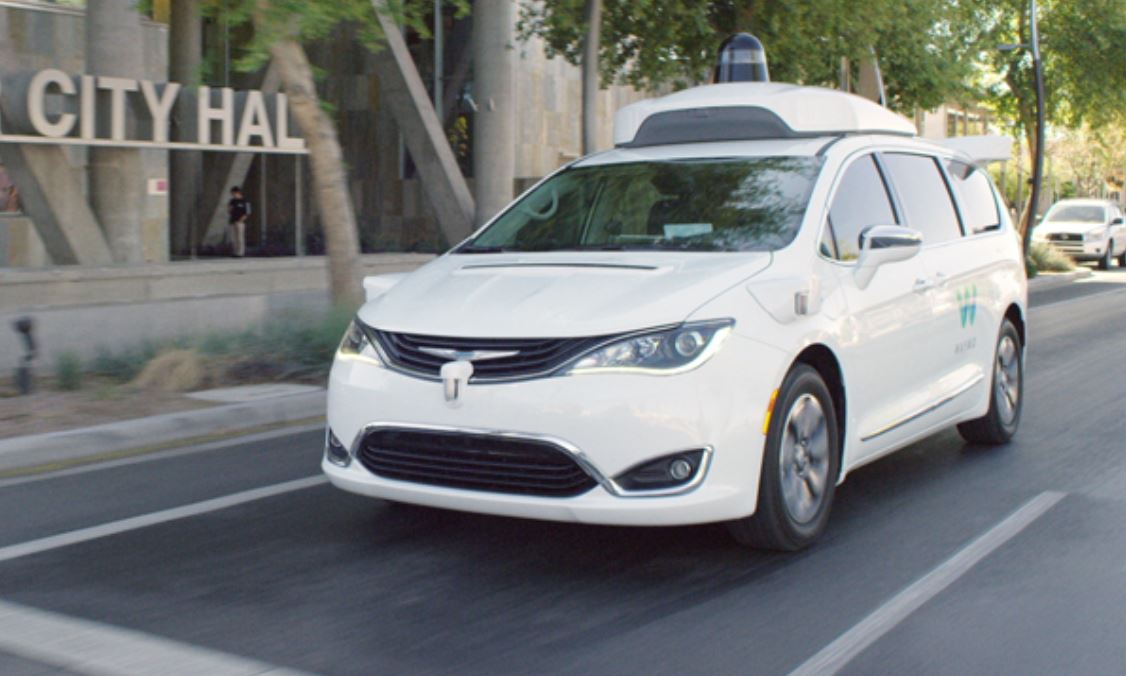 GM Cruise might be building vehicles that could be competitive in something akin to the Tesla Network. Their cars are purpose-built to be self-driven, similar to how Tesla's cars are built electric from the ground up, and it looks like there could be individual ownership instead of only company ownership. There's a big disadvantage for GM Cruise, though. They're not Tesla.
Musk's famous goal with the company was to build an amazing car that just happened to be electric, and he's succeeded on an incredible scale which has been recognized by test agencies and auto publications time and time again. I'd argue that GM will have to have something either much more appealing or much less expensive than a Tesla if they want to eventually compete with a future Tesla Network of private owners. Otherwise, they're in the boat with Uber and Lyft and competing with millions of Robotaxi-capable… Teslas.
What about chip companies that are developing self-driving solutions? Any good ideas there?
NVIDIA looks to be developing super amazing computing hardware and software for automotive brands to license for their own vehicles rather than developing in-house. Considering the expenditure a self-made system requires, this isn't surprising, and even Tesla (i.e., Musk) was criticized for deciding to go this route for the Full Self-Driving computer. NVIDIA's partners, however, look to be interested in owner-initiated self-driving rather than a money making capability in and of itself, i.e., regular drivers using their cars for regular things. Aurora, too, is developing their own autonomous driving system with the intention of licensing it to other partners in the hopes that their product will become the "nerve center" of self-driving vehicles, but nothing that gives their Robotaxi capabilities a nudge over Tesla.
It goes without saying that the software and technology needs to build a successful AI are significant, and a car maker will probably save a lot of money using someone else's system initially. Perhaps those companies could use Aurora's or NVIDIA's system to keep themselves in the running or catch them up for a while where they've fallen behind consumer demand. There's just one problem, though, for legacy auto companies doing the catching up – they're not all electric.
In his Autonomy Day remarks, Musk wasn't very kind about Tesla's gas-guzzling brethren and their Robotaxi hopes. Any non-electric venture will not be competitive, he said flatly. Considering Tesla's battery upgrades giving them a 1 million mile life cycle and the lower cost of plugging in for juice vs. filling up, this makes sense even without a deep analysis (although Musk has done plenty of that for sure).
Between Robotaxi competitors not making the case for single-party ownership of self-driving fleets and the low cost of electric vehicle taxis, Musk certainly seems to be right about the whole "buying any car besides a Tesla is like buying a horse" thing. I'm not seeing the case for another brand's strategy having more benefit than the Tesla Network for those who own Tesla vehicles.
How about you?