Tesla's next-generation vehicle platform is exciting for many reasons. For one, Elon Musk has stated that the vehicle would likely exceed the output of the company's existing vehicle lineup combined. Musk also noted that Tesla's next-gen platform is designed for efficiency and cost, which will make it roughly half the cost of the Model 3 and Model Y platform.
But while the excitement surrounding the upcoming vehicle is notable, Tesla has been very secretive about its next-generation car. The company did note in its Q4 and FY 2022 Update Letter that it will be discussing "additional details" of its next-generation platform during Investor Day on March 1, 2023. Apart from this, however, the details surrounding Tesla's next vehicle remain slim.
The company has provided some tidbits here and there over the years. Back in early 2020, Tesla China posted several job listings that featured cars from the company's lineup. But while it was easy to spot known vehicles like the Tesla Model S and Model 3 in the job listings, it was quite difficult to place a mysterious hatchback that was showcased by the electric car maker.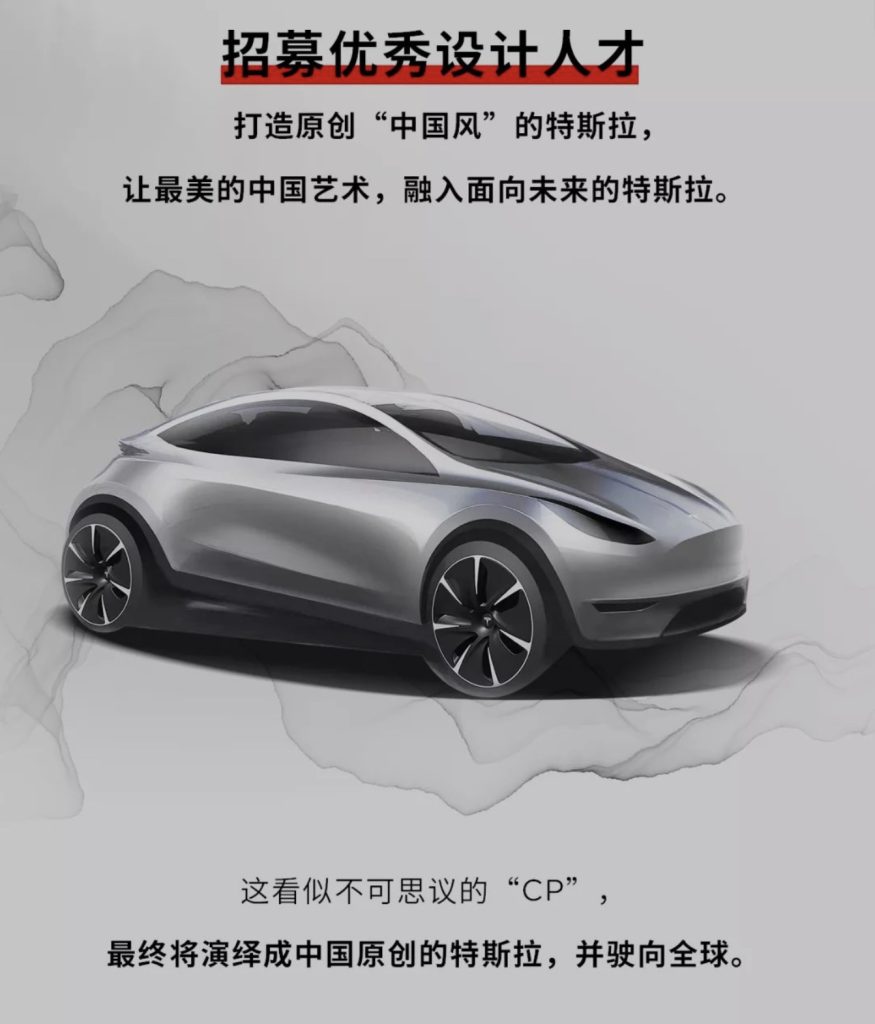 Tesla never really explained what this vehicle was, though speculations were high that it was the company's next-generation platform, which is expected to be smaller and more affordable than the Model 3 and Model Y. Interestingly enough, this very same vehicle seems to have shown up during a video that was played during the launch of Tesla's Engineering HQ in Palo Alto, California.
The video showed Tesla's activities across the state, and in the section highlighting the company's work in Los Angeles, the electric vehicle maker featured a table with sketches of several cars. Some of the sketches are evidently the Model 3 and Model Y, but three in particular looked quite different. For one, the vehicle in the sketches looked smaller than the Model 3 and Model Y, and its rear was also different.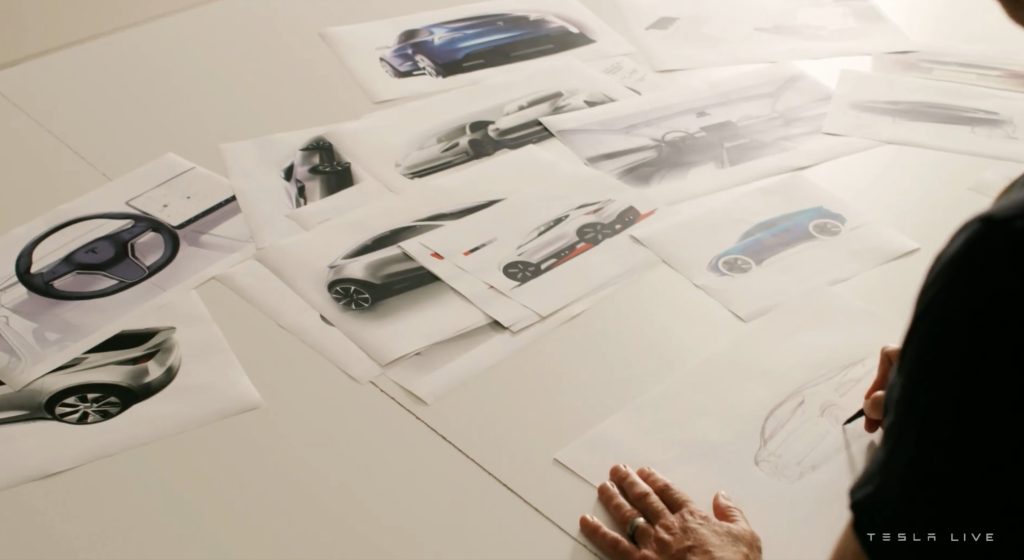 Moreover, a partially covered sketch of the mysterious vehicle seemed identical to the sketch that showed up in Tesla China's job listings from several years ago. Needless to say, the image has caused excitement among EV watchers. After all, if Tesla's next-generation platform were sold as a hatchback, then the vehicle would likely sell like hotcakes.
Tesla's apparent next-generation platform shows up at around 11:38 of the video below.
Don't hesitate to contact us with news tips. Just send a message to simon@teslarati.com to give us a heads up.