Tesla stock (NASDAQ:TSLA) looked alarming right before the markets opened on Tuesday amidst news that Morgan Stanley analyst Adam Jonas had lowered the electric car maker's "bear case outcome" to just $10 per share, a steep drop from his initial worst-case scenario estimate of $97 per share. The analyst's findings dealt a blow to Tesla stock during pre-market trading, pushing shares down by over 3% at one point.
The Morgan Stanley analyst's worst-case estimate was driven in part by concerns about Tesla's business in China, which would likely be adversely affected by the ongoing trade war between the country and the United States. According to Jonas, Tesla could generate about $9 billion in revenues in China between 2020 and 2024, but if Beijing targets the company with reprisal tariffs and restrictions, that figure could be halved, resulting in more than $16 billion of the electric car maker's market value getting wiped out.
"Our revised case assumes Tesla misses our current Chinese volume forecast by roughly half, to account for the highly volatile trade situation in the region, particularly around areas of technology, which we believe run a high and increasing risk of government/regulatory attention. We believe as Tesla's share price declines, the likelihood of the company potentially seeking alternatives from strategic/industrial/financial partners rises," Jonas noted.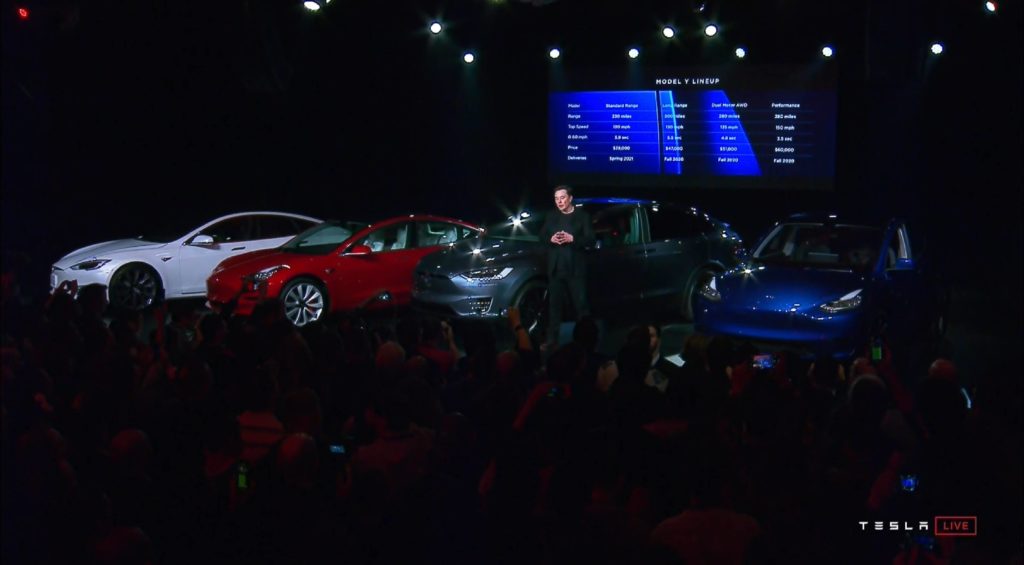 The analyst's radical $10 estimate for Tesla unsurprisingly attracted a lot of attention, and it did not take long before news of Morgan Stanley's updated views made the rounds online. What was not reported as much was that Adam Jonas kept his $230 price target on TSLA stock, as well as his equal-weight rating for the company under the firm's best-case scenario. Also left out in a number of reports was Morgan Stanley's best-case price target of $391, which is actually pretty optimistic considering the recent movements of Tesla stock.
Other personalities in the financial world eventually gave their take on Jonas' worst-case scenario for Tesla. Jim Cramer, who has traded barbs with Elon Musk in the past, described the $10 estimate as "insane" and a simple gimmick. "Setting a price target of $10 on a $200 stock really is insane. How about $8? How about $12? Ten basically says, 'I want to get talked about. Let's talk about me,'" Cramer said, adding that "if he had done $47 would we have talked about him? No, but 10. Ten is right in your face. I question this piece of research."
Cathie Wood of ARK Invest, who still maintains a positive stance on the company, also questioned the Morgan Stanley analyst's findings. "Also interesting to note, Jonas cut his worst-case price by more than 90% but left his price target unchanged at $230. So, I guess he is suggesting that the probability of the bear case has dropped significantly, and/ or the probability of the bull case has increased," Wood wrote on Twitter.
Considering the pervading negativity surrounding Tesla's narrative today, it is unsurprising to see aspects of Morgan Stanley's recent note getting misinterpreted. A look at social media platforms such as Twitter, for example, would reveal some Tesla critics stating that the $10 worst-case estimate was Morgan Stanley's new price target for TSLA stock. This is untrue, but these instances all but highlight how easy it is for misconceptions about the electric car maker could spread.
This pervading negativity is seen in the mainstream coverage of the company. On Monday, Dan Ives from Wedbush Securities cut his price target and penned a scathing note to Tesla, even describing Elon Musk's initiatives such as Full Self-Driving and the Robotaxi network as "sci-fi projects." Ives' statements on Monday garnered widespread attention, significantly more than his comments on Tuesday, when he explained that he does not think Tesla will eventually file for bankruptcy. Ives also noted on Tuesday that Tesla could return to profitability in the future, provided that demand is sustained and costs are cut.
At this point, it appears that the time is right for Tesla to adopt a more assertive PR strategy that is ready to debunk misinformation and clarify misconceptions at a moment's notice. By doing so, Tesla can lay out its case clearly, providing explanations as necessary and leaving little to speculation. This would require constant vigilance on the part of the electric car maker, but it would help, at least by straightening out the facts of a story. These initiatives, coupled with an aggressive information campaign that dispels misconceptions about the company and its vehicles, could ultimately allow Tesla to change the course of its narrative for the better.
As of writing, Tesla stock is trading -0.29% at $204.76 per share.
Disclosure: I have no ownership in shares of TSLA and have no plans to initiate any positions within 72 hours.