The electric vehicle market may be saturated with entries from veteran and new carmakers today, but Tesla's grip on the United States' EV sector remains firm.
Tesla did not create the first modern electric car — that honor goes to General Motors and its short-lived EV1. However, It was Tesla that truly put all its cards on EVs and pioneered the modern electric vehicle movement with the original Roadster and the Model S sedan.
Since then, the market share of EVs in the United States has grown. Electric vehicle registrations in the United States have doubled over the past year to about 5% of all new vehicles. Consumers now have a healthy number of EV choices across numerous carmakers as well.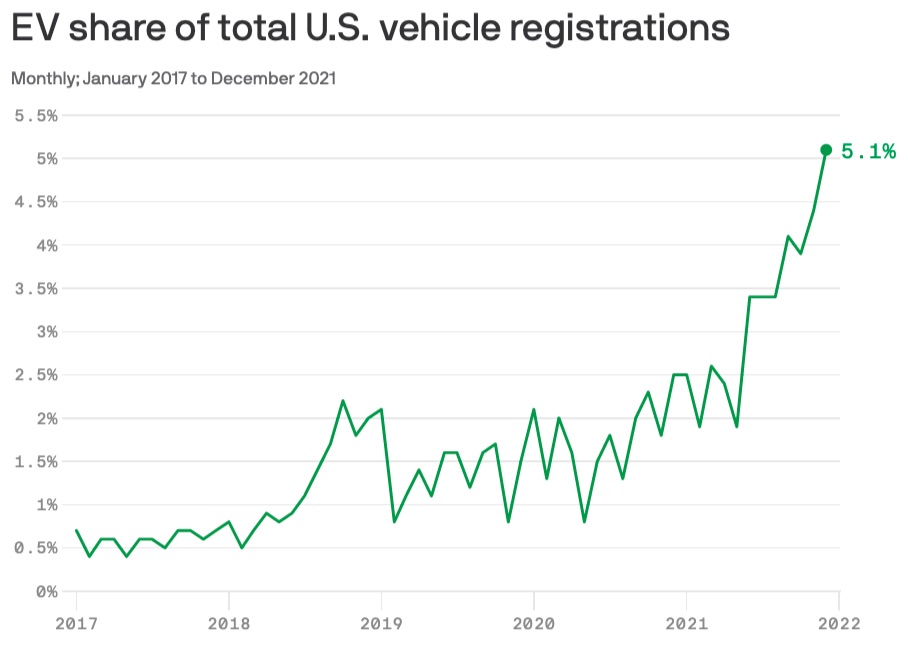 Axios predicts that the shift away from gasoline-powered vehicles will take years to play out in the United States. And using monthly vehicle registration data from S&P Global Mobility, it is evident that EV adoption is growing, especially in states like California and some cities in the Northeast, Florida, and Texas.
Based on vehicle registration data, one thing remains evident — Tesla's dominance of the electric vehicle sector seems secure. The company's vehicles account for about 61% of all electric cars registered in the United States in April, the last month with available data.
The race is not close, at least for now. Tesla's closest competition is Ford, which accounted for 8% of the market; Hyundai, which accounted for 6%; and Kia, which also accounted for 6%. Even popular EVs from legacy automakers such as the Ford Mustang Mach- E and F-150 Lightning are yet to make a dent, thanks to limited production.
The Tesla Model Y alone, with its 14,152 orders in April, had four times the orders of the Mustang Mach-E, which had 3,287.
But while Tesla's dominance seems extremely evident, Tesla is facing some risks. This is because the company is essentially holding off an entire wave of competition with only two vehicles — the Model 3 sedan and the Model Y crossover. Other cars in its lineup such as the Model S and Model X are yet to fully ramp since their refresh in early 2021, and projects such as the Cybertruck, Semi, and Roadster are delayed.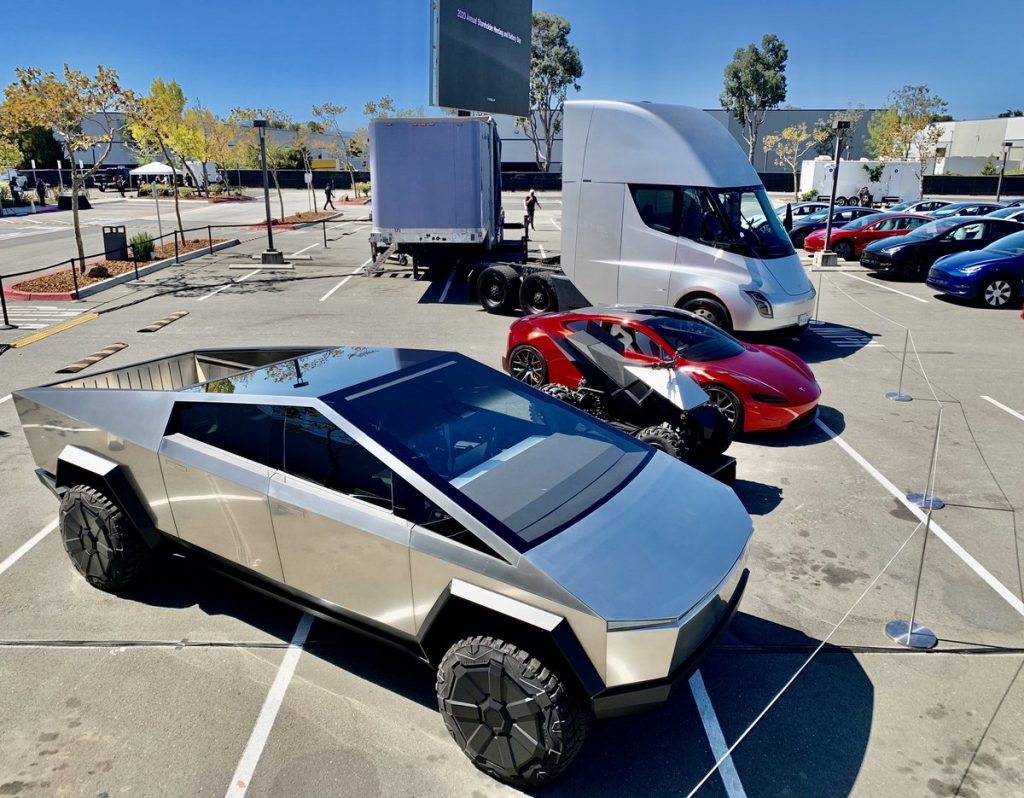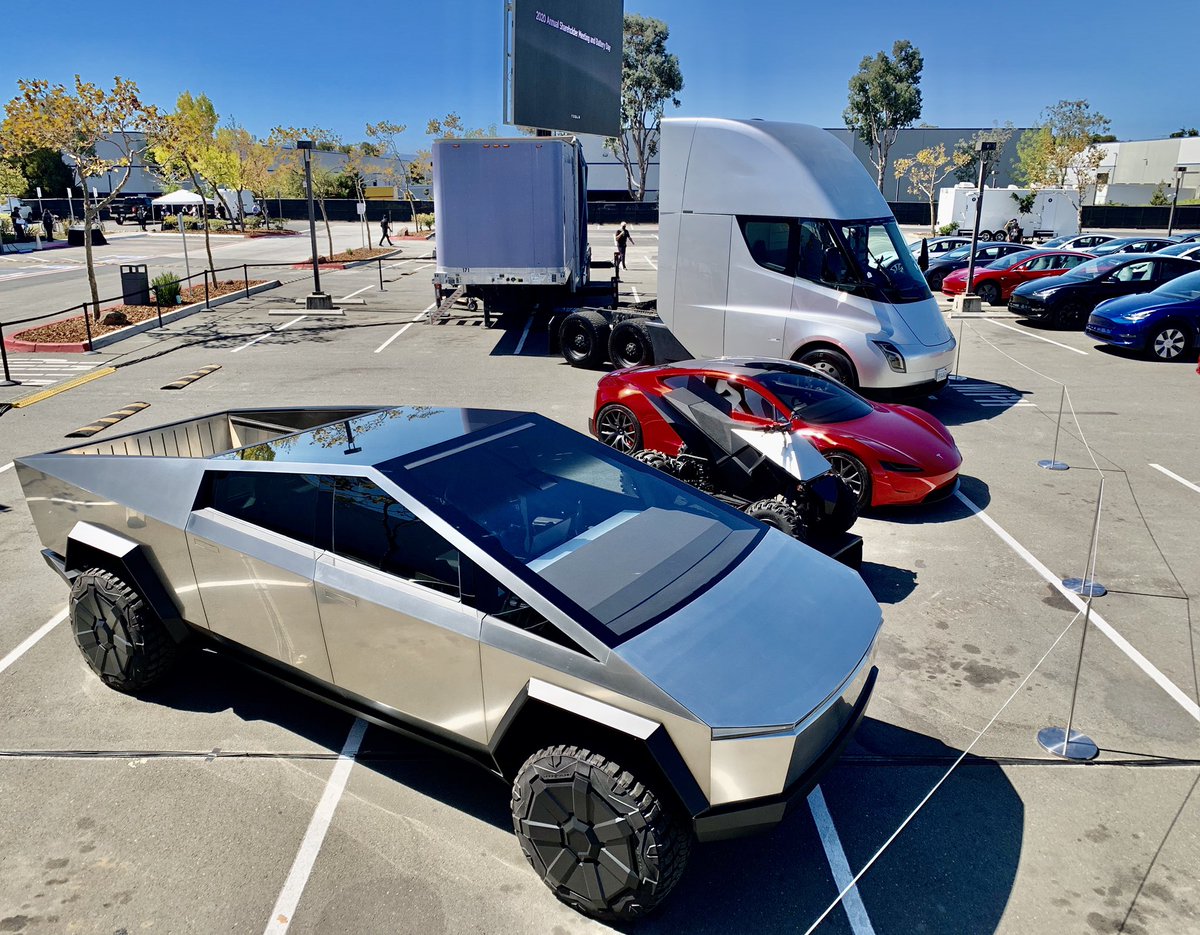 That being said, Tom Libby, an S&P Global Mobility analyst, believes that Tesla has a "halo around the brand that is extraordinary and unique." Apart from this, competing electric vehicles from rival carmakers are just "not setting the world on fire," Libby noted.
This could be seen in vehicles like the Hummer EV, which is in limited supply. Volkswagen's ID.4, a potential rival to the Model Y, has been pretty underwhelming. Potential heavy-hitters like the VW ID. Buzz are yet to arrive on US shores. Rivals from new companies such as Rivian, on the other hand, have run into bottlenecks due to chip shortages and supply chain issues.
Considering the momentum of the EV sector in the United States, consulting firm AlixPartners estimated that the market share of electric vehicles in the country could accelerate to 28% by 2028 and up to 59% by 2035.
Disclaimer: I am long TSLA.
Don't hesitate to contact us with news tips. Just send a message to simon@teslarati.com to give us a heads up.