Used Tesla Model 3s and Model Ys aren't depreciating nearly as fast as their luxury vehicle counterparts, despite five price cuts in the year's first quarter.
One concern many Tesla owners have shared online following the series of price cuts implemented by Tesla is that their vehicles would, in turn, dramatically depreciate. However, according to a new report, that appears not to be the case. Moreover, Recurrent Auto, the company that published the report, has more good news for current and will-be Tesla owners.
The revelation regarding used Tesla depreciation was unearthed by Recurrent's Q2 2023 Used EV Report, which it publishes quarterly to track used EV market trends. According to this report, the average used Tesla Model 3 and Model Y has only depreciated roughly 10% over the past three years, which is significantly less than counterparts from Mercedes, Lexus, and even Porsche.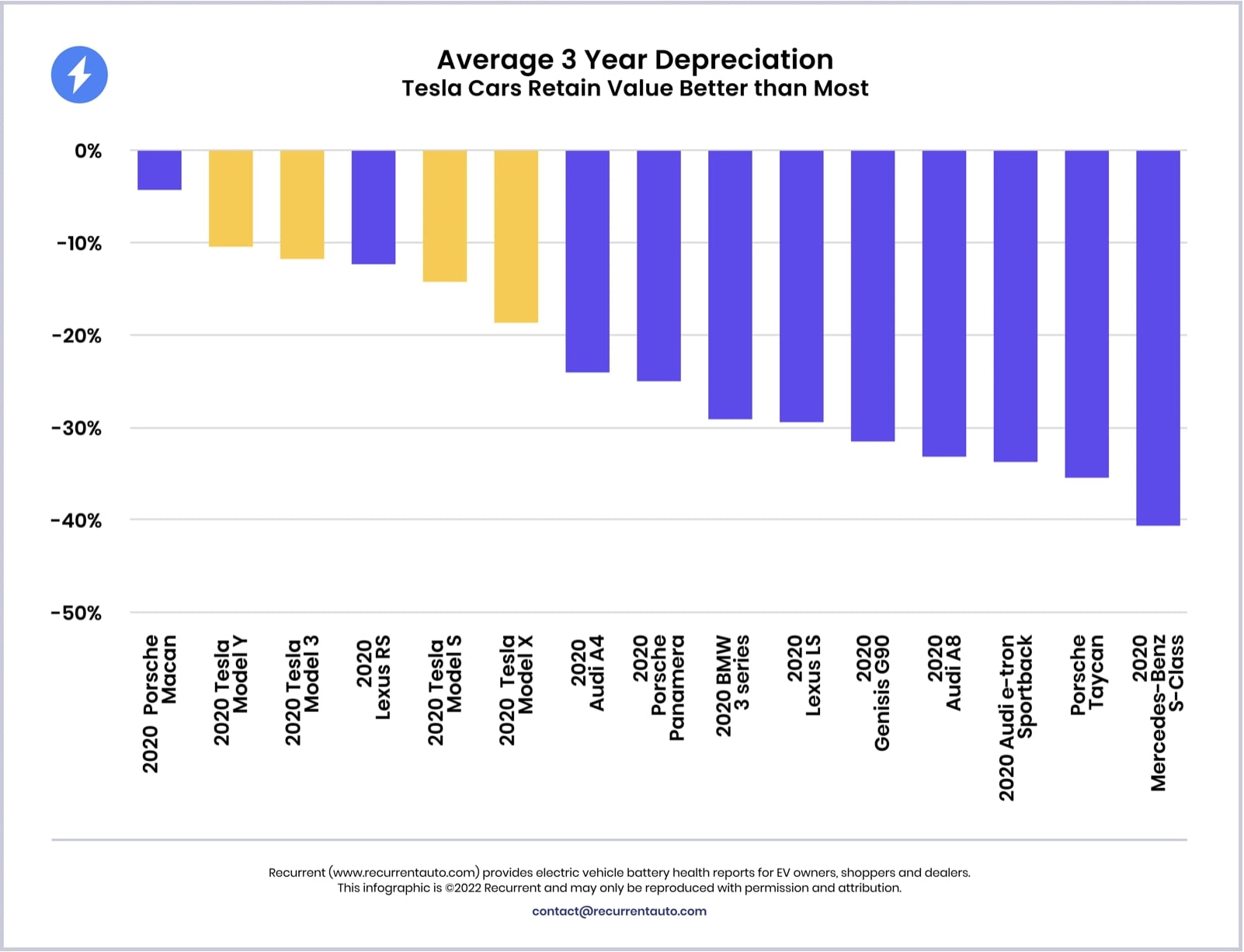 The shift from Teslas being appreciating assets to more typical depreciating vehicles has been a dramatic one. Still, other than changing the used EV market's average price tag, which has continued to cool to just $38,000 in the second quarter of the year, it has also likely rapidly changed the Tesla ownership experience overall. Most prominently, Recurrent believes Tesla owners are holding onto their vehicles for longer than ever, which can be seen in the decreased number of used Teslas for sale.
This change in ownership length adds to the still strong demand for used Teslas, which remain the top choice for many buyers, only further exacerbating the decrease in available Model 3s and Model Ys. Recurrent reports that the number of used Tesla vehicles for sale has been cut in half since one year ago.
Outside of Tesla, Recurrent had more good news for will be EV-buyers. As mentioned above, the average used EV has continued to come down in price, now hitting just $38,000, which matches the average from August 2021. Further, despite the drop in the volume of used offerings from America's favorite EV brand, the number of affordable EVs under $30,000 has doubled in the past six months.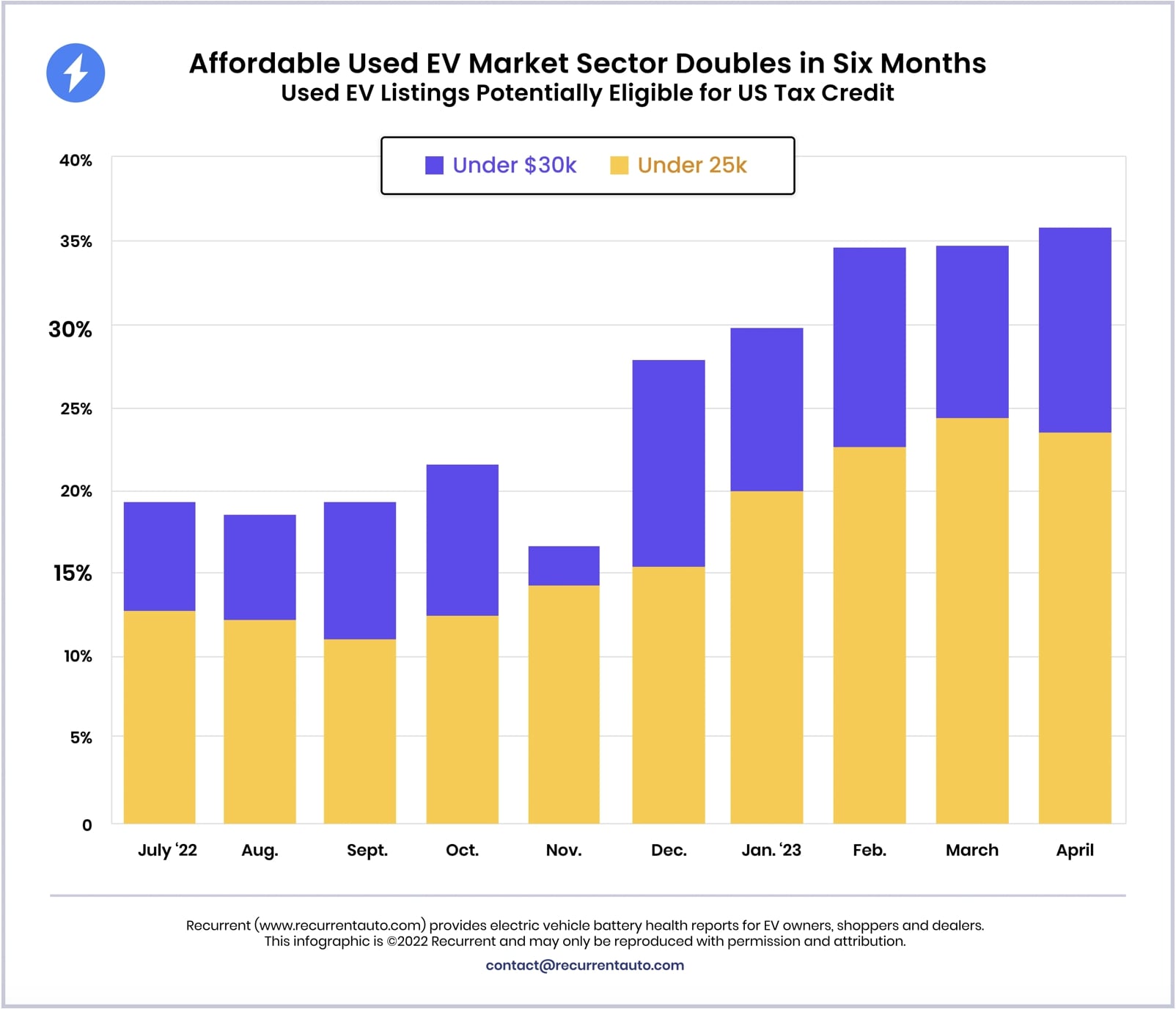 What do you think of the article? Do you have any comments, questions, or concerns? Shoot me an email at william@teslarati.com. You can also reach me on Twitter @WilliamWritin. If you have news tips, email us at tips@teslarati.com!